REDUNDANCY DOESN'T HAVE TO BE THE END OF YOUR CAREER
Written by

Glenis Gassmann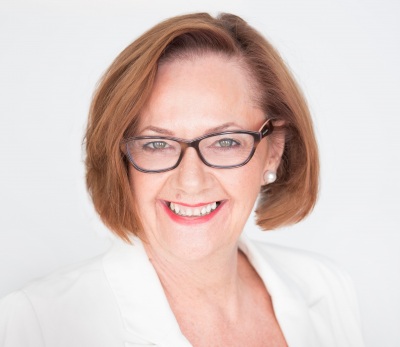 Many people over fifty leave their position within a company, whether by choice or as a result of redundancy, and find it hard to get another job. This can leave them bordering on depression and wondering what to do with the skills they have gained during the 25 plus years of their career.
Often, people then go to a recruitment company or headhunting agency, expecting (not unrealistically considering the way they were treated in their last role), to be appreciated for the position they have held and the experience and skills they have gained. But that doesn't always happen. Many experience a young HR person telling them that they are overqualified for any position or they are offered only two thirds of their previous salary for a similar (or even more insulting, a more junior) role in a different company.
After successfully starting and building her accounting business from scratch, Glenis Gassmann, CEO of More Customers More Profits, experienced this first hand. Glenis was in her early fifties, had 25 years of experience in owning a business, was both degree and post-graduate qualified and yet found it hard to get a new job. She knew she was way too young in years (and financially) to retire so she decided to take all her experience, skills and knowledge and start to help small business owners build their own businesses using her skills and experience to guide them. She became a business coach for business coaches.
She was able to help people just like herself. Harry was a COO of a large organisation and had a young family but found himself with little to no time to be with them. Pressure to put in 60 + hours a week resulted in him searching for a new career and so he started coaching. After only twelve months he now earns a mid-6 figure salary working from home for less than 40 hours a week, and more importantly, he now has time to enjoy his family's extra curricular activities.
Andy was the Sales Manager of a blue chip international business and had worked for over 30 years in the same company, only to be forced out by the new management after a merger. He has also started business coaching which gives him time to do what he also loves to do - play golf - and he can do that whilst heading up his own coaching business.
Being a business coach is a great solution for anyone who wants to share their skills and expertise to help other business owners whilst maintaining a flexible working life. Coaching is great for any age but it is particularly perfect for the mature professional looking for a career change.
If you have found yourself sitting at home staring at the walls, or waiting for the phone to ring, as you try to find another job after redundancy, then you are not alone. Becoming an employee again may not be the answer. You can put your skills and experience to good use, without having to attend numerous, disappointing job interviews.
These days Glenis is pretty happy with her life. She recently got engaged and life has taken on a rosy glow,helped by her flexible lifestyle and freedom to work the hours she chooses and where she chooses. If you are curious about the idea of becoming a business coach then go to
http://morecustomers-moreprofitsbusinesscoaching.com
and find out more about their complete coaching package to help you get started straight away!
Glenis Gassmann believes that whether you are looking to raise the bar in Business or any area of your life, focusing on the positives, constant believe in yourself combined with implementing consistent actions towards your goal will achieve amazing results. Glenis, a Chartered Accountant helps others achieve success and focuses on Business improvements. Having had her own Accounting Practice and Coaching Business for 28 years she has assisted thousands of Business Owners triple their leads and double their profits. For more information contact 0402 594 095.