5 connected ways business leaders can advocate for culturally and linguistically diverse women
Written by

Div Pillay, CEO MindTribes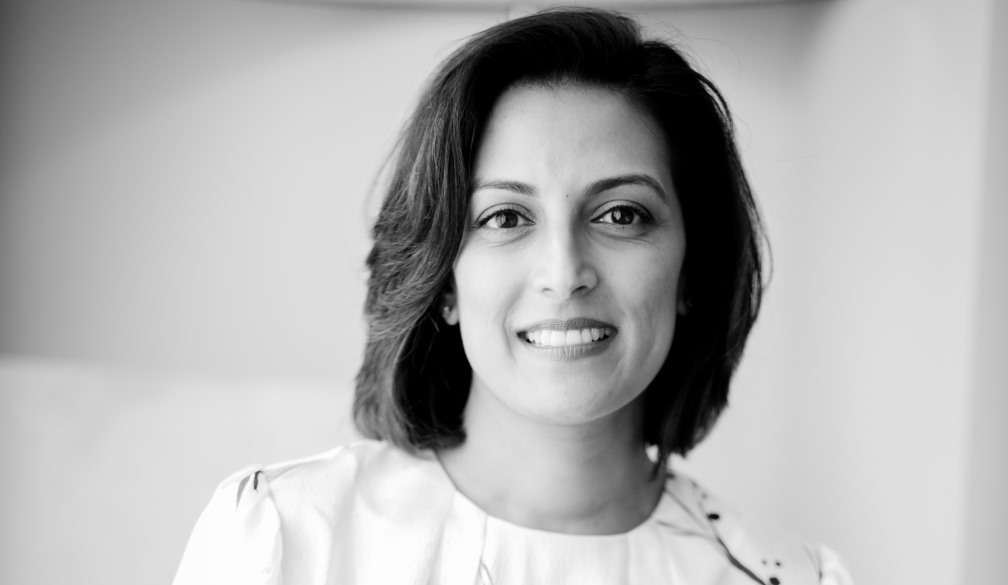 The conversations around gender diversity in the workforce have come a long way from where they first started. However, this equality is not progressing in the same way for all women. We need to start talking about gender equality when it comes to culturally and linguistically diverse (CALD) women. This International Women's Day, we want to educate and bring awareness to the connected ways in which business leaders can advocate for culturally and linguistically diverse women.
The first step businesses can take, is to find out where culturally diverse women are within the business - the easiest way is to look from the top down. Our data shows these women are likely found at couple Director or GM-level positions and the rest clustered in the middle of the organisation, in specialist or lead roles. Typically, there is no deliberate pathway into senior leadership roles for CALD women and the last senior level appointments to the executive have been females from Anglo or European backgrounds. 
Find out what the lived experiences of these culturally diverse women are/have been at different levels in the organisation. This needs to be done in a culturally safe way through enlisting a trusted, skilled and representative facilitator or, someone in a senior female leadership role who is trusted and culturally diverse, or if there is a trusted, senior female leader who is culturally diverse, ask them if they feel comfortable to create these safe spaces. There is nothing worse than being surveyed out of the blue or asking the only woman of colour on a team to front these activities or worse yet, being an Anglo senior male and running these conversations, even if you are trusted. The power distance and cross-cultural dynamic is at play and despite all your good intentions, it still may not get the right result.
Analyse this qualitative data with the quantitative data to get a real, nuanced internal narrative:
What are the most common barriers for culturally diverse women, and are there intersections that give you greater clarity? For example, CALD women of a certain age, tenure, external/international experience, recency of migration, certain functional areas (e.g. IT or finance), are they the only person of colour on a team? 

What is the comparison with Anglo women – are the issues vastly different?
This should give you a 'heatmap for change' – an understanding of where you need to focus first and where you can use foundational elements.For example, flexible working practices should be accessible for everyone but how do different people access this? There are different cultural and societal barriers for CALD men and women in accessing flexible work arrangements and these need to be understood.
Use the heatmap to build out horizons and a long-term plan for change. Ask yourself, is your business moving to a target number of CALD women in leadership? What is the investment you and your company are likely to make over the long term. Just like any business change you are wanting to implement and like the 'gender equality movement' – CALD women need the plan, the measurement/metrics and the investment. 
What your business can be doing now is short term planning for change and agile in-the-moment allyship and advocacy.  Watch the time between engaging women to share their lived experiences, understanding the barriers and your action. While you might have a long-range plan, what CALD people need to see is momentum (with the BLM and other social changes as a result of COVID shaping our communities, people of colour especially need to see change fast, as they have experienced historical inequity). CALD women, especially in Australia, have watched Anglo and European women advance. The numbers are evidenced with only 15 of all 1,482 CEOs, 44 of all 2,437 senior execs, 188 of all 7,491 directors and 55 of all 1,350 CFOs as culturally diverse women.
Agile, in the moment allyship means, if you are in a meeting and you know a CALD woman is not being given the space to show her competence, then in the moment you have an opportunity to open up that space; "Quynh, would you like to share what you have been working on, this group would benefit from your expertise". Always offer the option, "would you like to" or set this up beforehand with the CALD woman, asking whether she wants to contribute in this way. This maintains respect and allows for theindividual to be in control of how they show up.
Being an advocate means to sponsor change that improves a CALD woman's career trajectory, but also build capability and agency in her. CALD women need a safe community to work through self-imposed biases and barriers and those barriers and biases that are evident in others and in the organisation (structural). This self-discovery, self-leadership and valuing of identity is best done with experts and with other like-minded CALD women, before including allies and advocates in the conversation.
At this time, actions like ticking diversity and inclusion boxes such as occasional speaker slots and incidental events won't work. For leaders and businesses looking for outlets to act now, our CDW Masterclass provides an opportunity for businesses to advocate for culturally and linguistically diverse women in your organisation. This corporate sponsored program is about providing the tools and agency for CALD women in advocating for themselves, activating allies around them and career planning and goal setting with an understanding of the barriers and bias they face.
This year, between International Women's Day, 8th March and International Day for the Elimination of Race Discrimination, 21st March, we #choosetochallenge allies and advocates of women of colour, women of migrant heritages, women who are racially, culturally and linguistically diverse and Indigenous women – to act for change.
About Div Pillay
Div Pillay is the CEO and Co-Founder of award-winning diversity and inclusion consultancy, MindTribes, as well as Culturally Diverse Women (CDW), an organisation that promotes inclusion at the intersection of gender, culture and age. Having grown up under apartheid in South Africa, the kind of change that Div is driving is both tangible and measurable.
A true innovator for inclusion, Div has 20+ years' experience in behavioural design, facilitation and impact measurement, and is an Accredited Executive and Career Life Coach and an expert in Career Management, making her a force amongst the next generation of business leaders. Recently named as one of two Australians in a list of 25 Global Influential Leaders by AACSB International – the world's largest business education alliance, Div is a sought-after speaker and writer on the benefits of greater workplace diversity and inclusion and how to promote commercial participation of people from diverse backgrounds in corporate Australia.