Deliveroo study: Delivery services protected 38,000 restaurant jobs during lockdown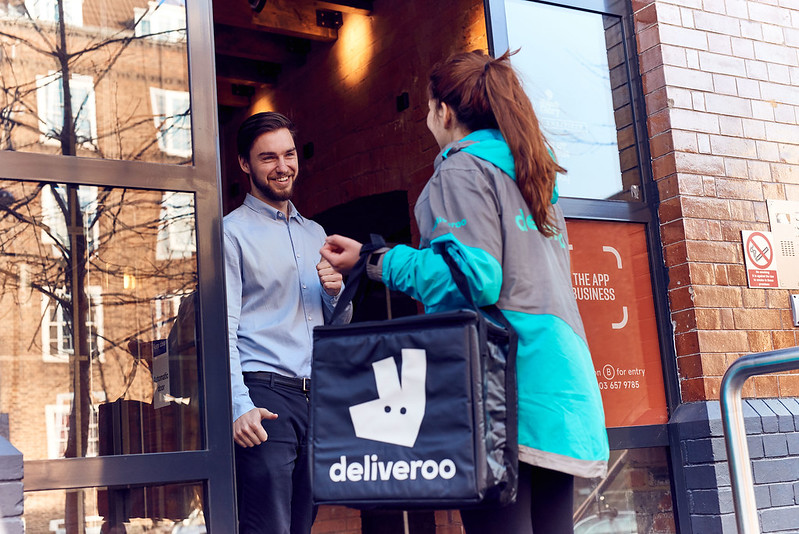 A major new study commissioned by Deliveroo reveals the critical role that delivery services like Deliveroo had on the Australian restaurant sector at the height of the pandemic earlier this year. The report underlines why services such as Deliveroo's are so vital for the sector to maintain trading activity, to protect jobs and prevent mass closures, particularly in harder hit regions like Melbourne and Geelong in Victoria.

The new report by Capital Economics, 'The Value of Delivery Services', surveyed Deliveroo's restaurant partners and found that the ability to provide delivery services from platforms such as Deliveroo protected around 38,000 jobs in Deliveroo's partner restaurants from being lost or temporarily closed over the period between April and June. 
The Report also finds that delivery services supported a turnover of $1 billion for Deliveroo's partner restaurants during this period.
The data suggests that support from delivery platforms like Deliveroo have been comparable to government support in keeping restaurants afloat during lockdown, with partner restaurants giving them relatively equal importance overall. 
On average, 30% of employees in Deliveroo's partner restaurants across Australia said they continued to work because of delivery services. Similarly, 30% continued to work because of government schemes, again underlining the critical role of delivery in sustaining economic activity.
The Capital Economics report states: "Delivery services have helped to keep parts of the hospitality sector operating in a challenging environment and the cost to government would have been even higher without them. They have helped to keep more people at work in the hospitality sector which has been one of the hardest hit sectors from lockdown restrictions and changes in peoples' behaviour." 
The study also found that, in 2019/20, Deliveroo's operations in Australia supported 41,000 jobs across the Australian economy 12,000 of which were in small, independent restaurants and their supply chains, 25,000 of which were in larger chain restaurants and their supply chains.
Globally, Deliveroo supports 90,000 jobs in the restaurant sectors in the markets in which it operates and generated over £4bn in revenue for those sectors.
Ed McManus, CEO of Deliveroo Australia said: 
"This report underlines just how important delivery platforms have been to retaining jobs across the restaurant sector that would otherwise have been lost, and to maintaining businesses. Delivery will continue to play a vital role for these businesses going forward, helping them to recover and grow as more and more people want great food at home or at work. 
"Deliveroo is proud to have supported the industry, by creating and supporting thousands of jobs.  
"Deliveroo will continue to help restaurants adapt to delivery, helping restaurants meet consumers' new needs and tastes, delivering safely and offering a range of services. Restaurants are at the heart of the company - we were born out of a love of restaurants - so we will be by their side throughout this period."
Wes Lambert, CEO, Restaurant and Catering Association, said:
"Evidence shows that delivery revenue across the restaurant sector has averaged around 30% of total industry turnover in many markets, up from 8% pre COVID. For tens of thousands of restaurants across Australia, takeaway and delivery has been the one and only way that restaurant businesses have been able to stay in contact with their customers through the pandemic and lockdown period.
"Without delivery and that opportunity to pivot, I know that many more restaurant businesses would end up on the COVID scrap heap."

Capital Economics Methodology
The numbers throughout this report are based on a combination of internal Deliveroo data, publicly available official statistics and a survey of Deliveroo's partner restaurants conducted in July and August 2020. Capital Economics has used these data to conduct analysis of the economic contribution of Deliveroo to twelve markets that it operates in.

To estimate the jobs and revenue figures supported by the activities of Deliveroo, Capital Economics developed a model based on the Office for National Statistics' input-output tables, which allowed them to estimate the overall impact of different types of spending on the economy, including multiplier effects. Data from Deliveroo on employees, riders, partner restaurants, wages and spending were used as inputs. These estimates include revenues and employment of: businesses that employees/riders spend their wages in, businesses in the supply chain of Deliveroo, partner restaurants and businesses in the supply chain of partner restaurants.
Estimates of Deliveroo's (and other delivery services) impact specifically on partner restaurants during lockdown periods were based on answers to a survey of partner restaurants and were scaled up using internal Deliveroo data. Official data on turnover and gross value added per employee in the hospitality sector were used to translate employment impacts.
Responding to the needs of restaurants during the pandemic, Deliveroo has:
Introduced a new rapid payment service for restaurants, which allows them to access money made from deliveries within a day 

Created online marketing tools for restaurants to notify customers that they are available for delivery services 

Announced the introduction of restaurant tipping (with Deliveroo matching the first 10,000 customer tips)

Developed a new 'contact-free delivery' feature in the app so that customers can be confident that deliveries from restaurants are conducted safely

Established teams of people across the business to support restaurants who want to be able to deliver

Invested in a #HereToDeliver marketing campaign to encourage customers to support their local restaurants at this time

Launched a micro-site for restaurant partners which provides information and links to help on how to operate during the COVID-19 crisis

Published best practice guidelines for converting existing restaurants into delivery-only operations

Shared expert advice and guidance on how to operate safely during the outbreak

Campaigned for more support for restaurants from government 
About Deliveroo
Deliveroo is an award-winning delivery service founded in 2013 by William Shu and Greg Orlowski. Globally, Deliveroo works with over 80,000 best-loved restaurants, as well as 50,000 riders to provide the best food delivery experience in the world.
Deliveroo is headquartered in London, with 2,500 employees in offices around the globe. Deliveroo operates in over 500 towns and cities across 11 markets, including Australia, Belgium, France, Hong Kong, Italy, Ireland, Netherlands, Singapore, Spain, United Arab Emirates and the United Kingdom.
Deliveroo operates in 13 cities across Australia, Sydney, Melbourne, Brisbane, Gold Coast, Sunshine Coast, Perth, Adelaide, Canberra, Geelong, Wollongong, Hobart, Newcastle and Cairns.