Melbourne brothers launch security start-up, Solid GPS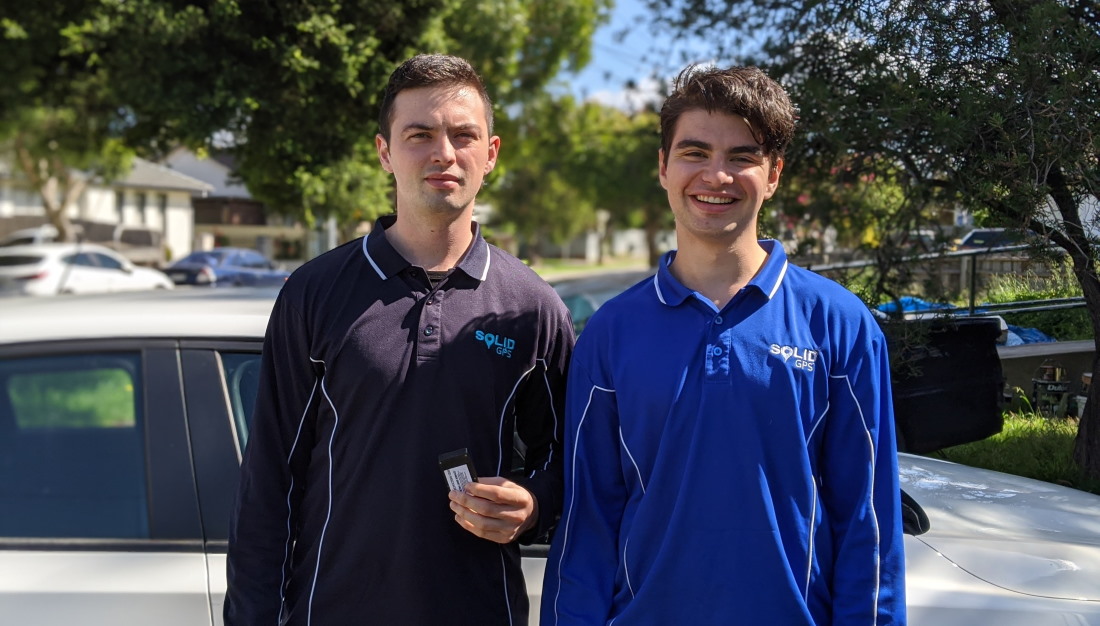 Solid GPS, a new security start-up which provides state-of-the-art portable GPS trackers, has launched to stop thieves in their tracks after latest figures from CarSafe reveal motor vehicle theft is running rampant in Australia with over 56,000 thefts reported in the last 12 months - a 2 per cent increase from last year even as the majority of the country was locked down. Currently, one car is stolen every 11 minutes in Australia and this statistic is only set to get worse for drivers as the country continues to feel the ongoing financial impact of the pandemic. 
With an established correlation between the performance of the economy and crime generally, the current uplift in vehicle crime is predicted to extend into 2021. This is not good news for Australian drivers, in particular motorcycle owners with data revealing over half of stolen motorcycles are never recovered. Despite accounting for just 5% of registrations, motorcycle thefts now amount to 1 in 6 of all stolen vehicles in Australia. 
Solid GPS co-founder, Nathan Torkar said he started the company with his older brother Trent to fill a gap in the market after realising there were no reliable and affordable options available to secure their own motorcycles. 
"Unfortunately, motorcycles are really hard to protect - thieves can simply pick it up and take it away, and there is always high demand for them because of their parts. This leaves a lot of motorcycle owners feeling unprotected, and we felt the same. At the beginning we researched a lot of product options but kept coming up short with products either way too expensive or simply not practical. We realised we were going to have to develop our own and that's how Solid GPS was born. Trent is a software developer and designed the tracker himself and we're now making a business out of it thanks to booming demand," said Mr Torkar.
"We started selling our trackers online at the beginning of 2020, and since then we've had sales double every month as more people find out about us online and hear through word-of-mouth. Feedback has been really positive because people just want to feel like their property is protected. The cost of losing a motorcycle or car isn't just monetary, but also sentimental for a lot of people. We've also secured partnerships with businesses who need high-end tracking for their equipment, shipments and/or electrical recycling waste. There's a lot of industries our GPS trackers could help with that we're still yet to explore which is really exciting," he concluded.
Recently, Australia has seen a boom in motorcycle sales with purchases increasing 24.5% this year compared to 2019 as Aussies looked for new ways to find adventure and freedom during lockdown. Solid GPS is fast proving to be one of the best solutions on the market for motorcycle owners to protect their new rides. 
Made in Australia, Solid GPS's portable wireless trackers are simple to use, robust and compatible with any vehicle or asset. It has the longest battery life on the market at 3-6 months (depending on how often it emits a signal), has its own SIM card developed to work on over 550 available networks globally, and its compact design is easily concealed from any thief. 
Through the app and online dashboard, owners can track their vehicle (or other item) at any moment in the day, and if stolen, can recover it quickly. Accuracy of locations are within 5m and can be shared with Police when reporting stolen vehicles. It's current customers are using the trackers to protect motor vehicles, machinery and even recyclable business waste.
For example, Solid GPS is working with local businesses Ecycle Solutions, which uses the smart trackers to audit its waste collection, and United Star Resources, which uses Solid GPS to ship its treated electrical waste overseas to Japan and other countries for recycling. 
Priced affordably, Solid GPS trackers are an upfront cost of $147 for the tracker and a monthly fee of $7 for the ongoing track and management through the app (on Android and iPhone).
Moving forward, Solid GPS aims to become Australia's go-to provider for smart GPS tracking for individuals and businesses, and eventually scale its operations to deter thieves internationally.