BOOKTOPIA PUBLISHING LINKS AUTHORS TO BOOK BUYERS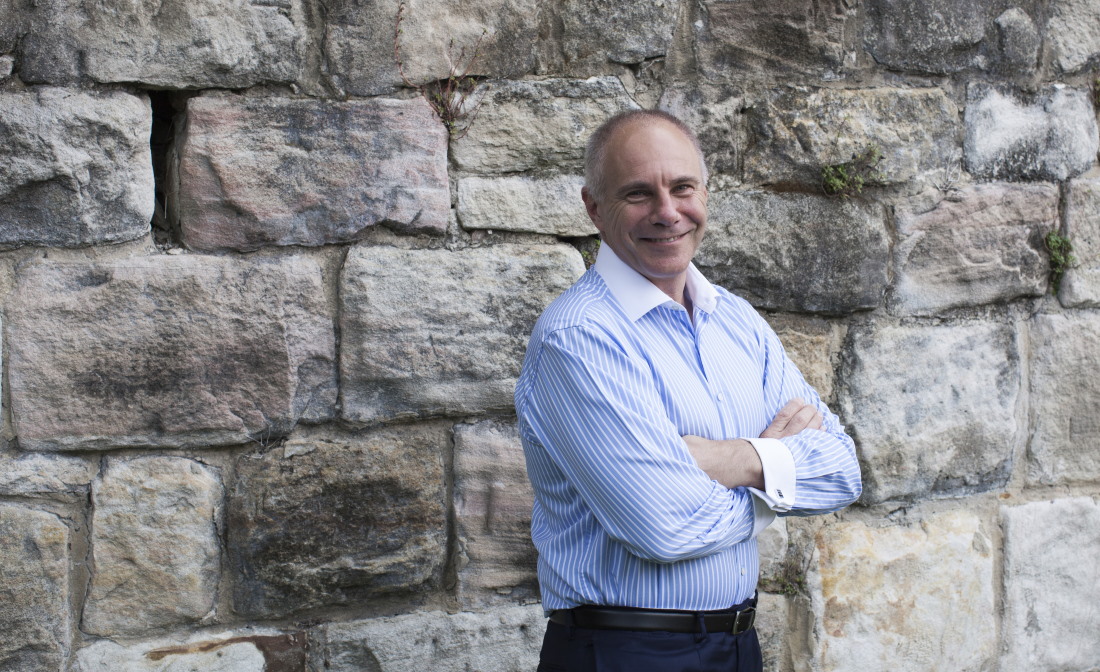 Booktopia Publishing has unveiled a digital "Meet the Author" feature on their printed books to drive greater engagement between readers and authors and help traditional bricks and mortar retailers to grow sales.
As part of the initiative, books published under the company's Booktopia Editions trade imprint will now include a QR code on the back cover that customers can scan in-store to be directed to a range of additional information about the author, including multimedia assets like videos, to help convert sales for bookshops. Booktopia Publishing's print editions are sold and distributed into the book trade by Booktopia Publisher Services (BPS), the group's distribution division, selling to over 700 bookstores and businesses.
The feature has been introduced as a selling tool specifically designed to support retail bookshop partners, and help them sell books in their stores.
Head of Publishing Franscois McHardy said the QR Code was designed as a user-friendly tool for retailers to build greater engagement between customers and their books.
"The market has become resensitised to the use of QR Codes over recent months and we thought that would be the ideal tool to activate the back cover of a book and open up a whole new experience for buyers while they're browsing in a bookshop," he said.
"Traditionally the back cover has been an important selling tool for bookstores with blurbs, reviews and backlist titles critical to engaging with readers. By adding a link to more information and getting the reader more deeply engaged with the book and our author we think we can have a strong impact on purchase rates."
"The opportunities to develop engaging and interesting content are endless and we look forward to working with authors to explore a range of options."
The first two books to include a QR code - Joanne Harris' Ten Things About Writing and Greg Smith's Stop Living Pay to Pay - are currently being printed and will hit bookshelves in late October.
Mr McHardy said the tool did not have any ecommerce links and had been designed exclusively to provide booksellers with an interactive point of sale tool to help them convert sales in store.
"As a device dedicated to improving the in-store experience, the code takes prospective buyers to a static author page on BPS's site, and there are no external ecommerce links to direct the customer elsewhere," he said.
Booktopia Publishing was launched in late 2019 and by the end of 2020 will have published over 30 titles in print and digital formats. BPS has been a standalone operation since 2017 to offer Australian and international publishers world-class book distribution and wholesale services. Booktopia CEO Tony Nash said: "BPS is a full-service book distributor, focused on providing a unique solution for publishers wanting to maximise their exposure in the Australia and New Zealand market."
Booktopia, which celebrated its 16th birthday this year, is the country's largest vertically integrated Australian-owned book retailer, selling more than 6.4 million books in FY20 with around 30,000 items shipped per day.
Mr Nash said the Australian book and publishing market was in its strongest position in many years, with demand across numerous categories at record levels and major new releases expected to drive sales right up to Christmas.
"With the Australian book market valued at more than $2.5 billion, there is still plenty of capacity to grow and we have spent the last 12 months ensuring we have the inventory and distribution capacity in place to handle that growth."  
About Booktopia
Founded in 2004, Booktopia is one of Australia's largest and fastest-growing e-commerce companies. Booktopia is a 100% Australian-owned online-only retail store selling books, eBooks and DVDs Australia wide. It is the major platform in the $2.5 billion book industry and in FY20 shipped more than 6.4 million books and achieved total revenue of $165.5 million. Throughout 2020 the company has raised $20 million of new debt and equity to support a doubling of capacity at its Lidcombe distribution centre and a major expansion of its inventory.