Peter Switzer translates important message of education and opportunity during COVID-19 shutdowns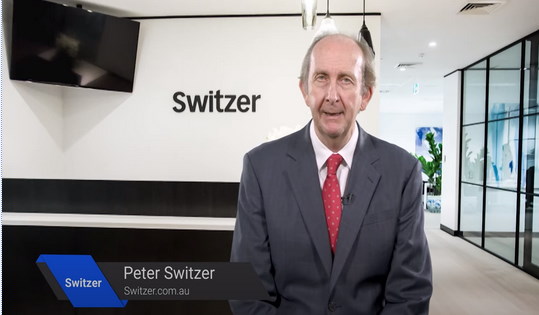 Peter Switzer is enforcing a strong positive message to his followers: "Use your home detention to increase your competitive edge!"

Peter is encouraging his audience to use their time wisely, as it's a rare opportunity to invest time in yourself and upskill.

Peter is encouraging people to construct a "plan for self-improvement" while they have this rare time on their side.

From a personal perspective, Peter Switzer is passionate about translating the often complex or overwhelming language of finance to everyday Australians. After spending years as an economics lecturer at UNSW, Peter became motivated to educate people on the world of finance in an approachable and charismatic manner. To this day, he continues this mission through his websites www.switzer.com.au and www.switzersuperreport.com.au, his book Join The Rich Club, his Switzer TV YouTube platform in Investing and Property, and his podcast The Switzer Show.

After the Australian government released the "budget bazooka" of 16.4% of GDP to assist Australians affected by coronavirus shutdowns, Peter has been dedicated to clarifying the money concerns of everyday Australians.

Many self-funded retirees and business owners have submitted questions to Peter, via his online platforms, showing an accessibility gap for stimulus packages in this demographic, who popularly engage with Peter's content.
 
Peter says replacing the consumption of "doomsday" coronavirus news with positive and educational content can equip people with a competitive edge when normalcy returns. Educators, like Peter Switzer, can assist with understanding your money goals and provide productive media consumption during these strange times.

To hear Peter Switzer's recommendations on how to gain a competitive edge during isolation, watch the video below: