How one seasoned Marketer is empowering others like never before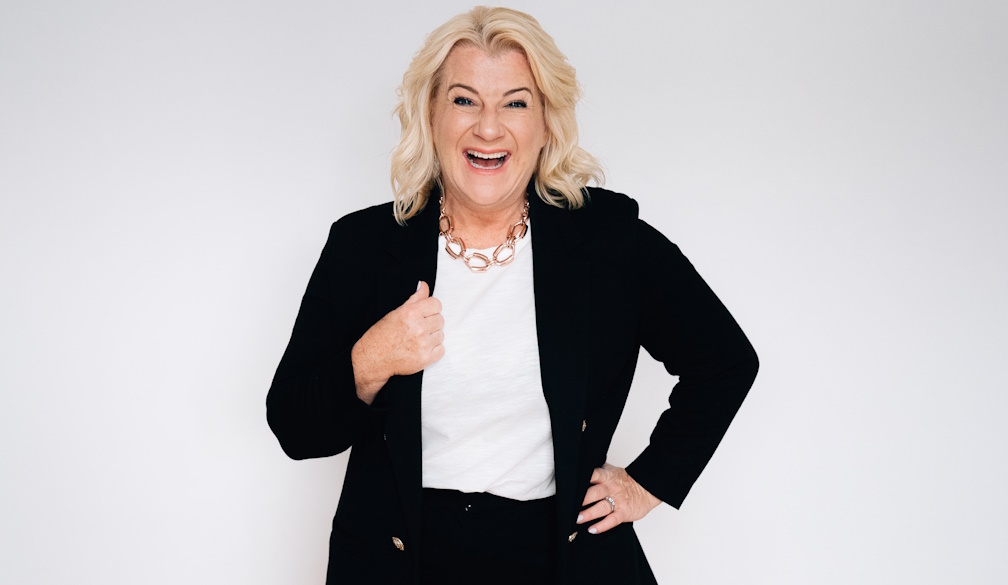 Million Dollar Marketers Academy
In the ever-evolving world of marketing, one seasoned marketer is stepping up to the plate to share her invaluable insights, hard-earned wisdom, and a touch of humour with the next generation of marketing leaders. Suzanne Murphy, the visionary behind the Million Dollar Marketers Academy, is on a mission to empower marketing managers like never before.
Suzanne's journey into the realm of marketing leadership began in a rather unconventional way. Picture this: a young marketer from the UK, jet-setting across the pond to San Francisco, tasked with overseeing nine multi-million-dollar brands for a global powerhouse. Sounds like a dream, right? Well, it was, but it also came with its own set of challenges.
At just 28, Suzanne found herself catapulted into the role of Vice President of Marketing, with no prior experience in boardrooms or big team leadership. She quickly found herself managing a team of 37 individuals and wrestling with the absence of leadership training. It was a sink-or-swim situation, and Suzanne was determined not only to stay afloat but to thrive.
And stay afloat she did. Suzanne led intercontinental teams of 7-9 figure brands and has worked with a myriad of celebrities to develop and launch cult product lines and brands.  Suzanne honed her expertise in developing and executing unparalleled and innovative brand marketing strategies that consistently delivered remarkable results, and became famous for her talent.
As if that weren't enough, Suzanne was also tasked with managing a team within a male-dominated leadership cohort, all without clear KPIs or budget directives. But Suzanne is not one to shy away from challenges; she saw these hurdles as opportunities to learn, grow, and eventually pay it forward.
After relocating to Australia in 2012, Suzanne's journey took another twist. She encountered even more male domination, poor leadership, sexism, and workplace bullying. Yet, she remained steadfast in her commitment to help young marketers overcome these obstacles.
"I vowed to share my experiences and help the next generation of marketers not only manage but thrive in these situations," Suzanne recalls.
Today, Suzanne leverages her extensive expertise and launched her own consulting business, Exhale Moments, working closely with CEOs and CMOs on brand strategy and marketing. As she began recruiting marketing talent for her clients, Suzanne realized that the challenges she faced in her early career still persisted today:

Lack of Marketing Knowledge at the Top: Many executives lacked a deep understanding of marketing.

Lack of Leadership Training: Young marketing managers were thrown into the deep end without proper leadership training.

Limited Exposure to Business Strategy: Marketers often lacked exposure to the broader business strategy and the role marketing played in it.

Budget and KPI Challenges: There was a distinct lack of guidance on managing marketing budgets and KPIs effectively.
This realization fuelled Suzanne's determination to make a difference. Thus, the Million Dollar Marketers Academy was born.
The Million Dollar Marketers Academy offer bespoke coaching and training programs including 90-minute Masterclasses, 3 month or 6 month programs tailored marketers already in roles but lacking the strategic guidance, leadership training, and direction needed for optimal marketing results.
In today's landscape, where cutbacks, remote work, and part-time roles are becoming more common, exposure to other facets of business, interaction with leadership teams, and comprehensive training have become rarer commodities.
However, Suzanne views these shifts as opportunities. Her program isn't just about honing marketing skills; it's about equipping the next generation with leadership, time management, and planning skills. It's about redefining the marketing manager role from all-encompassing to a balanced 3-4 days a week, in line with the changing expectations of a new generation seeking work-life balance.
Every graduate of the program walks away with a tailored roadmap to better results, encompassing brand and marketing strategy, leadership skills, and a deep understanding of business strategy's role in success. It's a transformational journey that's as serious as it is exhilarating.
The Academy isn't just another coaching program; it's a testament to her commitment to pay it forward. It's about making sure the next generation of marketers are equipped to rise above the challenges and seize the opportunities in today's dynamic landscape. It isn't just a series of classes; it's a gateway to a world of insights and resources that will propel your marketing career to new heights.
Key features of the Academy include:

Live Masterclass to launch the foundation of the journey ahead

Private coaching sessions with Suzanne on a monthly basis which is perfect to fine-tune strategies and take a deep dive into unique challenges

Weekly group coaching calls

Expert Panel Virtual Masterclasses with leadership experts that will help propel participants careers

Exploration of the '7 Powers of Million Dollar Marketers,' with participants receiving the Ultimate Marketing Strategy & Planner, craft a transformative 90-day plan, and assemble their very own Marketing Leadership Toolkit

Access to the Marketing Campaign KPI Benchmarks Matrix, ensuring participants are well-equipped to drive exceptional results

Exclusive access to the Private Facebook Group where participants will connect with like-minded marketers and build a network that will support and inspire throughout their career.

Access to the Private Online Portal that will serve as a go-to resource hub, housing training materials and templates for easy access.
But the learning doesn't stop there. The on-demand training library continues to expand, keeping participants up-to-date with industry trends and ensuring career transformation is within reach.
The Academy is a great way CEO's to invest in their marketing teams, with just a couple hours a week, and ensure they are growing leaders and getting the best marketing results from their investment. For more information, please visit the Million Dollar Marketers Academy to learn more.