Security Alarm Code Basics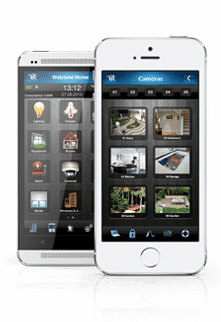 Many of us pay more attention to protecting our mobile phone passwords than we do to protecting our security alarm codes, but if you take a moment to really think about it, what's more important? Keeping prying eyes away from your phone or ensuring the safety and security of your loved ones, your assets and your property?
Given that your alarm is a crucial feature of your home or business, it's important for it to be as simple and easy to operate as possible without compromising anyone's safety or security. And that means maintaining a common-sense, proactive approach to your security alarm code.
Whilst some advanced security solutions include features such as biometrics, fingerprints, badges, hand-geometry, retinal scans and encrypted responses, the vast majority of alarm systems just require some sort of numerical code in order to activate or deactivate them. Making sure that your code protocols are watertight will ensure that your business isn't vulnerable and that you won't have to incur unnecessary costs as a result of call-outs from false alarms.
Here are some common-sense tips for managing your security alarm code/s:
Change your code frequently
Who knows your code? The previous cleaning company? A maintenance contractor? Past employees? A consultant who no longer works with the security alarm company? You'd probably be surprised at just how many people who are no longer connected to your company know your alarm code, so you really do need to change it - often!
Also, if you don't change your code regularly, you may find that the buttons on the manual keypad get worn down or faded as a result of a lot of finger traffic - and that can make it easy for an intruder to guess your code and gain access to your property.
Experts recommend that you change your code at least 2 - 4 times every year.
Be unique
Many alarm codes are surprisingly easy to guess because people are predictable. Seattle consulting group, Data Genetics researched 3.4 million passwords and found that a staggering 26.83% could be guessed by attempting just 20 combinations and that nearly 11% was the very basic '1234'.*
Play it safe and choose something OTHER than your birthday, anniversary, postcode or any other easily identifiable number combination. Don't make it easy for criminals to guess your code - a completely random set of numbers is always best.
Change factory settings
It's easy to forget about changing the default settings once your security alarm has been installed, and thieves know this. Leaving the factory settings as is could leave you vulnerable and exposed - so make a concerted effort to update the system as soon as it is installed.
Multiple codes
Many modern security alarm systems have the facility for multiple individual codes to operate the system.
This is an excellent feature as it allows you to easily remove one code without having to change all of them, plus you can track how and when individuals are using their codes. Multiple user codes also allow you to put restrictions in place eg only allowing a person to access the business during working hours or only authorising them to arm the system, and not deactivate it etc.
Giving employees individual codes also minimises the risk of false alarms - and unnecessary call-out fees. When a person leaves the employ of a company, their code can simply be deactivated without the need to implement a new code which the entire workforce has to learn (and will probably forget!)
Managing your security alarm code is easier than you think - and it may even be possible for your security service provider to reprogram your system remotely and change your code for you on a regular basis.
If you think your security code is a weak spot in your commercial or home alarm system in Perth, Crown Security can advise you on the most economical, practical and of course, watertight security solution. They've been leaders in the Perth home security industry since 1994 and offer a range of advanced, yet affordable security solutions for homes and businesses. Call them on 08 9400 6000 or visit www.crownsecurity.com.au for more information.
* http://www.datagenetics.com/blog/september32012/