The CEO Magazine's Executive of the Year Awards
Written by

Georgie Quigley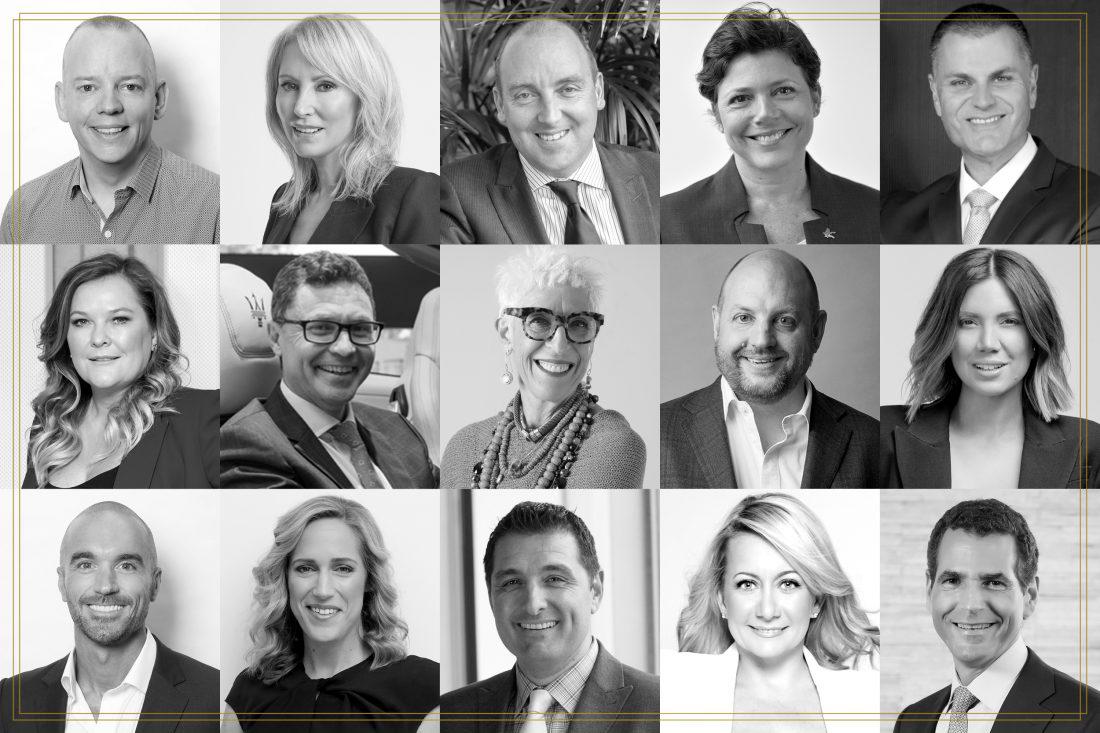 What do you get when you take the Managing Director of Twitter, the CEO of Sportsgirl, the Founder of OzHarvest, the COO of Maserati ANZ and 11 other successful Australian executives and put them in a room together? This year's esteemed panel of judges for The CEO Magazine's 2019 Executive of the Year Awards.
Returning for its eighth year on Thursday 14 November, the 2019 Executive of the Year Awards has a judging panel that will, for the first time, be well-balanced between male and female judges to assist gender parity recognition – and an increase in female applications is high on the agenda.
Susan Armstrong, Content Director of The CEO Magazine says "Last year, only a third of all applications were made by women, which just isn't good enough. What's more, only 17 per cent of applications for the top award – CEO of the Year – came from female executives. This year, we're aiming for a 50/50 split across all categories.
"There are so many incredibly talented, successful female executives in Australia and Awards like ours provide the perfect platform for them to not just be recognised for their exceptional contributions but to be rewarded. At the current rate of change, it will take more than 200 years for women to reach parity in business. At The CEO Magazine, we're not prepared to wait that long."
The CEO Magazine's Executive of the Year Awards is one of the most prestigious events on the Australian corporate calendar and allows an exceptional mix of executives' and entrepreneurs' achievements over the past 12 months to be recognised. From CEOs to self-starters, authors to activists, tech pioneers to thought leaders, the awards provide a platform to shine a spotlight on the individual contributions that make Australia's companies tick and this year's judging panel reflects just that.
The impressive line-up of judges for 2019:
Colleen Callander, CEO, Sportsgirl
Jose Da Silva, Group Chief Executive Officer Operations, Wilson Group
Dave Fenlon, Managing Director Australia and New Zealand, Blackmores Limited
Georgie Harman CEO, Beyond Blue
Ronni Kahn, Founder and CEO, OzHarvest
John Karagounis, CEO, The CEO Circle
Pip Marlow, CEO Customer Marketplace, Suncorp Group
Suzy Nicoletti, Managing Director, Twitter Australia
Mark Nielsen, CEO, Talent International
Ron Santiago, Managing Director, Europcar Australia and New Zealand
Glen Sealey, COO, Maserati Australia, New Zealand and South Africa
Julie Stevanja, Founder and CEO, Stylerunner
Chris Dutton, Founder and CEO, The CEO Magazine
Daniel Di Loreto, COO, The CEO Magazine
Susan Armstrong, Content Director, The CEO Magazine
You can find more information on the judging panel here.
Nominations are now open. You can enter or find more details here.