What You Need to Know About an Orthodontic Dentist
Written by

Business Daily Media
It's crucial to know what to anticipate from an orthodontic dentist if you're thinking about getting braces. Orthodontics is a specialized area of dentistry that aims to fix issues with jaw and tooth alignment. A dental professional with additional training in diagnosing, preventing, and treating these issues is an orthodontic dentist.
A dentist who specializes in orthodontics can assist with a variety of problems, including crowded teeth, overbites, underbites, and crooked teeth. They can also aid in resolving complications that may arise with breathing, chewing, and speech due to these abnormalities. Braces, aligners, and other dental tools are frequently used during orthodontic therapy to move teeth progressively.
Finding The Right Orthodontist in Box Hill
There are a few key criteria to take into account when looking for the best orthodontics in Box Hill. Choosing an orthodontist with the knowledge and experience to deliver the finest care is crucial because orthodontic treatment is a considerable time and financial investment.
The orthodontist's credentials and qualifications are one of the most important things to take into account. A renowned professional association, such as the Australian Society of Orthodontists, and completion of a recognized orthodontic residency program are two things to look for in an orthodontist. By doing this, you may be sure that the orthodontist has the required education and upholds the greatest standards of care.
What To Look for In an Orthodontic Dentist
Selecting the best orthodontist is a crucial choice that shouldn't be made hastily. Finding a dentist that specializes in orthodontics might be difficult because not all dentists are created equal. But if you do your homework and do some searching, you can discover an orthodontist who suits your needs and interests.
It's crucial to check that the orthodontist you select is authorized to practice in your state and is licensed and certified to do so. Usually, the state licensing board or dentistry association can be contacted to verify this. To confirm that the dentist has the necessary education and expertise in orthodontics, you should also look at their credentials.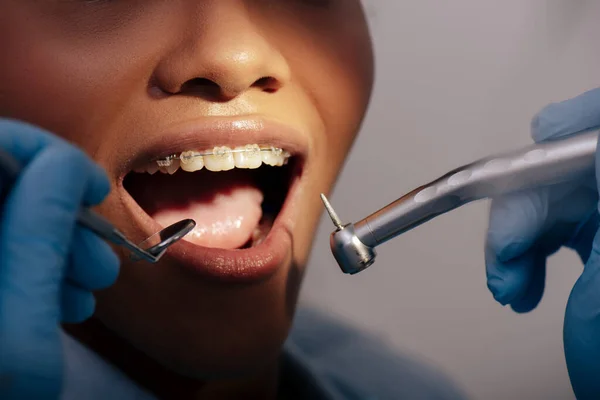 Where To Find Orthodontic Dentists
Dentists that specialize in treating misaligned teeth and jaws are known as orthodontic dentists. To straighten teeth and enhance their functionality, they employ a range of methods, including braces, retainers, and other gadgets. Knowing where to look for a licensed and skilled orthodontic dentist is crucial for anyone thinking about receiving orthodontic treatment.
Referrals from family, friends, or general dentists are among the simplest ways to locate an orthodontist. Those who have received orthodontic treatment successfully may refer their orthodontist to others. Recommendations can also be made by general dentists who have previously collaborated with orthodontists.
Services Provided by Orthodontic Dentists
Dentists that specialize in orthodontics treat patients with misaligned jaws and crooked teeth. To straighten teeth and improve their functionality, they employ a range of methods, including braces, retainers, and other devices. Knowing where to find a qualified and certified orthodontic dentist is crucial if you're thinking about getting treatment for your teeth.
Inquiring for recommendations from family, friends, or general dentists is one of the simplest ways to find an orthodontist. Orthodontists may receive referrals from patients who were pleased with the results of their care. Moreover, general dentists with experience collaborating with orthodontists can provide guidance.