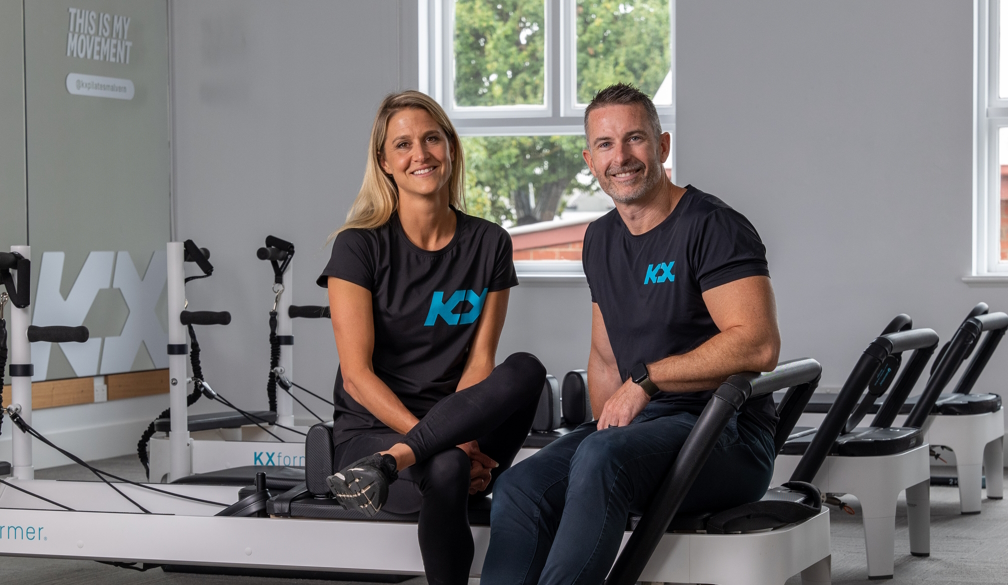 KX Pilates celebrates 100 studios, sets sights on global expansion   


Reformer Pilates leader KX Pilates (KX) has today announced a new milestone that will make it the first Australian brand to open 100 Reformer Pilates studios.


Founded in Australia, KX has continued to grow its dynamic workout both locally and overseas. With a focus on the Asia Pacific region, KX has already expanded across New Zealand, Indonesia, Taiwan, China, and is soon to launch in Singapore.


The brand counts six international studios and 94 Australian-based studios, with Noosa taking the title as the 100th location. In 2023, a further 15 studios are on the cards to open, and 2024 is forecasted to be bigger than ever for the global business. 


Despite the challenges of COVID, 2022 saw some of the largest sales months on record, now reporting 10,000 active clients each week – a catalyst for the business to achieve its long-term growth plans. 


KX Pilates CEO Selina Bridge says: "It's been a joy to see the hard work of our Franchise Partners and Trainers come to life. We run 5,000 classes per week, so to be able to invite more communities locally and abroad to experience the benefits of our Reformer Pilates is incredibly rewarding. 


"This year we're sharpening our focus on training and education to ensure our Franchise Partners have the tools and resources to support the KX Trainers in delivering our world-class dynamic workout at scale."


"All our Franchise Partners have a passion for Pilates, health and wellbeing and the KX brand. These three elements are key to ensure all clients receive a top tier experience and get the most of their 50-minute classes. This also includes training through our KX Academy, our proprietary education program for all Trainers before they begin their KX careers." 


From humble beginnings opening its first studio in Malvern, Victoria in 2010, KX has maintained its vision in driving positive change in communities through Reformer Pilates. 


KX Pilates Founder Aaron Smith says: "It's surreal to be reaching this milestone and even more exciting to think about the future of KX and what's still to come. 


"I had the pleasure of opening the 100th studio in Noosa alongside my wife Andi. To pause and reflect on what KX means to us and our entire community was incredible. 


"In terms of what's next, we're really looking at education and opportunities to innovate the product. The KXFormer – our KX exclusive proprietary Reformer bed – formed part of this.
We're continually looking to evolve and the KXFormer offers our clients a more challenging workout – and continuing to deliver on our brand promise is why clients can trust that we're delivering a product that rewards both positive change physically and mentally."  
KX offers dynamic, full body workouts, dedicated to providing the highest quality Reformer Pilates experience. Its workouts are designed to help DEFINE YOURSELF and see change for the better. For more information on KX or to book a class, please visit kxpilates.com, and follow KX on Facebook and Instagram.