Investible are scouting for Australia's most innovative startup to represent Australia
Written by

S T E P H B A R R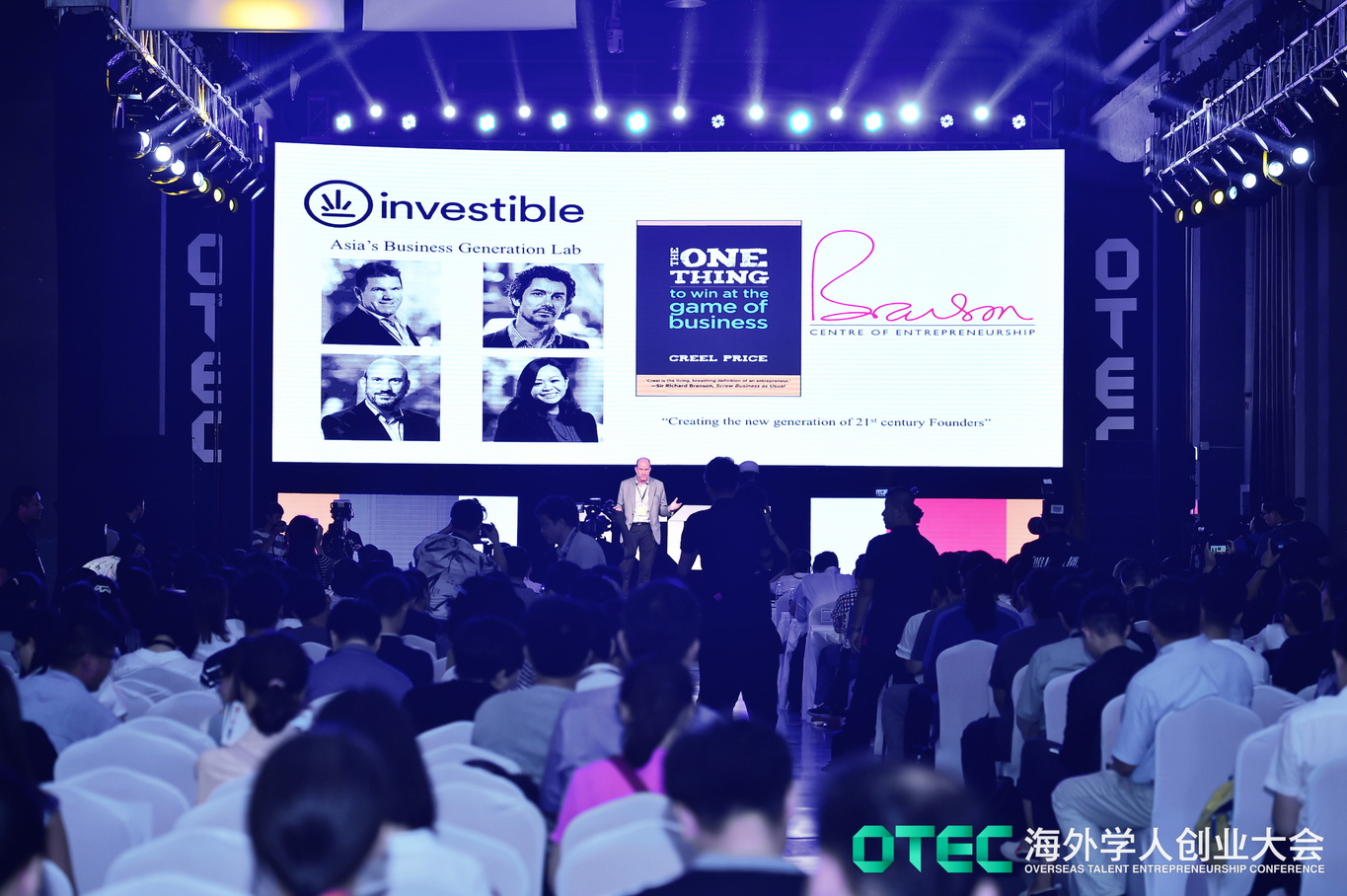 Investible are scouting for the most innovative startups across Southeast Asia and Australia to represent their countries at China's Overseas Talent Entrepreneurship Conference (OTEC).


Investible are holding seven pitch battles across Southeast Asia to find the most innovative startups to compete in the semi finals of the ultimate international pitch battle - OTEC Kunming, to qualifying for the finals in Beijing this July.


For the first time in four years, Investible have extended their Overseas Talent Entrepreneurship Conference (OTEC) search to Southeast Asia. With OTEC one of the world's largest VC events, the move reflects Investible's recent expansion and commitment to supporting Asian startups, with pitch battles to be held in Sydney, Jakarta, Kuala Lumpur, Manila, Bangkok, Singapore and Ho Chi Minh City.
"There's often too much tunnel vision focused on Silicon Valley or Tel Aviv. Investors sometimes forget that these Asian nations are just one flight away from Australia, the USA and the UK, and have economies that are uniquely placed to nurture high-growth start-up." says Investible cofounder Creel Price.


The winning startup from each country will receive flights and accommodation to complete at the OTEC 2019 Semi finals in Kunming, connections with China's top venture capitalists, peer to peer networking with other exceptional global startups, and a one-on-one investment meeting with Investible's Investment team.


As one of the most active early stage investment groups in Australia, Investible alongside local investors and venture capitalists, will judge the most innovative startups based on the founding team, market traction and ability to scale technology into new markets based on the Invisibility Index. Teams will have four minutes to pitch and four minutes for Q&A.


Having heard thousands of over-engineered pitches throughout his career, Price suggest startups should aim to be succinct, speak frankly, with confidence and authenticity, and have an ask of investors with a monetary value.


"If you can't say what you do in one succinct sentence, that an average person would understand, then chances are the average angel investor won't understand either," explains Price.
Startups from around the globe that qualify to for the OTEC finals in Beijing will battle it out for the chance to win 1,000,000 RMB (approximately $150,000 USD) and the opportunity to access a RMB $5 million entrepreneurship loan. The pitch competition not only gives startups the opportunity to secure funding, but to raise their profile in the Chinese region.
Startups ready to raise Series A or B capital, with an established customer base and revenue stream are encouraged to enter the Investible search for Australasia's most innovative startups via the links below:


Jakarta – 29 April 2019: https://promo.investible.com/otec/jakarta
Bangkok – 3 May 2019: https://promo.investible.com/otec/bangkok
Ho Chi Minh City – 6 May 2019: https://promo.investible.com/otec/vietnam
Kuala Lumpur – 8 May 2019: https://promo.investible.com/otec/kualalumpur
Manila – 10 May 2019: https://promo.investible.com/otec/manila
Sydney - 14 May 2019: https://promo.investible.com/otec/sydney
Singapore – 17 May 2019: https://promo.investible.com/otec/singapore

About Investible
Investible is an early-stage investment group that provides high potential founders the financial, human and intellectual capital needed to scale. Investible's mission is to de-risk angel investment on a global scale. With 70+ investments, including being first money in "unicorns" Canva, Brandless and Ipsy, Investible has produced an investment performance of 67% IRR over 8+ years.
Investible recently expanded its operations to the Asian markets, launching Club Investible Singapore, and sponsoring start-up pitches at OTEC Beijing and Techsauce Thailand.


Investible Website: https://investible.com/