Ignition reveals that putting off awkward client conversations is costing Aussie accountants $100k a year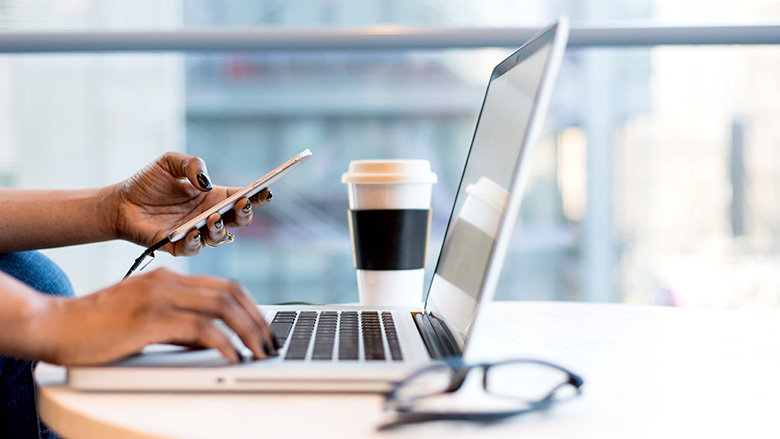 Aussie accountants could be  losing more than $100,000 a year on average in unrecovered out-of-scope work, according to 97 percent of accountants and bookkeepers surveyed in a new report. As a result of avoiding or delaying awkward client conversations, 43 per cent also say their mental health has suffered. 
The findings in Ignition's '2022 State of Client Engagement' report uncover the financial and human costs to accounting and bookkeeping firms by delaying or avoiding awkward client conversations. Responses came from 557 key decision makers in accounting and bookkeeping firms with 1-50 employees in Australia.
"As a former accountant, I've experienced my fair share of awkward client conversations," said Guy Pearson, co-founder and CEO at Ignition. "For many accountants and bookkeepers, the fear of losing a client and the potential impact to the firm causes them to put off having these awkward conversations. We now know this has the opposite effect, with detrimental impacts to their firm, their people and their health and wellbeing."
Awkward client situations are part and parcel of the professional services industry 
93% of accountants and bookkeepers in Australia have encountered an awkward client situation, with accounting professionals naming the following as the most awkward: 
78% having to chase clients for late payments 

76% advising clients that the work they have requested is out of the agreed scope 

73% finding errors in the client proposals or engagement letters sent manually 
On average, half of accountants and bookkeepers encounter these awkward client situations at least 2-3 times in a month, with the most common being: 
53% not billing clients for out of scope work 

51% chasing clients for late payments

51% commencing client work without a signed letter of engagement

50% sending clients proposals or letters of engagement with errors
Avoiding or delaying awkward client conversations is the norm
In Australia, 95 per cent of accountants and bookkeepers said they have delayed or avoided having an awkward conversation with a client, with 72 per cent saying they were trying to improve or maintain the client relationship. According to respondents, the factors stopping them from having an awkward conversation are:
41% are concerned about the clients' negative response or reaction

37% lack the confidence to confront the client 

35% lack the information needed about the agreed scope of work 

33% lack the the skills needed to negotiate with the client 
For many accountants and bookkeepers, the fear of losing a client is stronger than the desire to confront or negotiate with a client. In fact, two in five (41%) accountants and bookkeepers have gone so far as to write off all or part of an invoice to avoid having an awkward conversation with a client. When managing increases in the scope of client work, 35 per cent admit they just absorb the increased time and costs themselves.
Avoiding awkward client conversations incurs financial costs
By putting off awkward conversations, accountants and bookkeepers in Australia have traded short-term comfort for the long-term health of their firm. The top financial and business consequences include:
41% experienced a loss of potential income for the business 

36% saw a negative impact to the quality of the work 

31% faced cash flow pressures

23% had to shut down part of the business due to profitability issues 
On average, accountants and bookkeepers estimate that out-of-scope work that hasn't been fully billed is costing their business $8,648 each month. That equates to more than $100,000 each year. In addition:
95% experience late payments 

40% of client invoices are paid after the due date

On average, client invoices are 31 days overdue
"Overdue client invoices are endemic to accounting firms," said Pearson. "What the research tells us is that accountants are unwilling to confront clients about bills owing, so they absorb the costs themselves. "In a high inflationary environment, where cash flow is king and a vital ingredient for business survival, firms can no longer afford to put off these client conversations or leave their outstanding payments to chance."
Avoiding awkward client conversations is taking toll on mental health
Of accountants and bookkeepers that avoided or delayed awkward client conversations, two in five (43%) said it had a negative impact on their mental health and others in the practice. They also report: 
42% report staff are overworked 

37% report  staff have taken sick leave or time away from work 

35% report low morale among staff members, as well as resentment (35%)

33% report staff have quit and they have difficulty in retaining staff 
Read the full report here: https://www.ignitionapp.com/state-of-client-engagement
About Ignition
Ignition is the world's first client engagement and commerce platform for professional services businesses, to streamline how they engage clients and get paid. Over 5,000 accounting and professional services firms around the world use Ignition to win new business with impressive digital proposals, engage clients with a clear scope of work, and get paid on time by automating payment collection. Ignition also integrates with leading business apps such as Gusto, QuickBooks, Xero and Zapier to automate time-consuming tasks. Founded in 2013 by a progressive accounting entrepreneur to find a better way of doing business, our goal is to help customers grow, be more efficient, and create win-win client relationships. To date, we've helped facilitate more than 2 million client engagements and over US$2 Billion in client payments. Ignition has teams in Australia, Canada, New Zealand, The Philippines, South Africa, US and the UK, with over 190 employees globally. Visit ignitionapp.com