4 Qualities You Must Look For Before Hiring An Accountant
Written by

NewsServices.com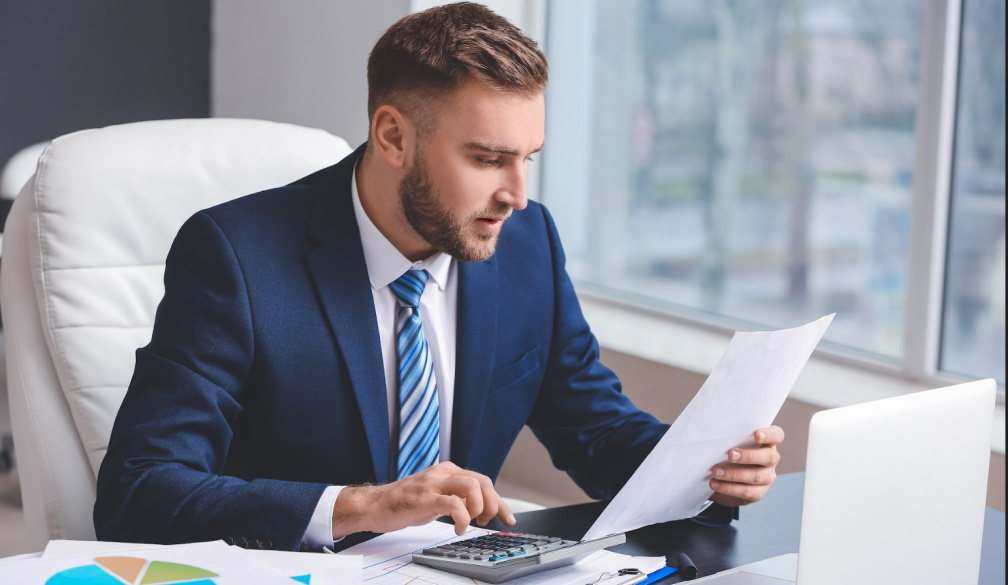 The accounting department of any organisation is a crucial one. It often shows if your operations are running smoothly or not in terms of your financial resources. The importance of accounting means there's a need to have the right personnel to handle this aspect of your operation.
However, this shouldn't worry you with the many professionals across various fields. Accountants are skilled in handling your company's financial situation. How will you know the right accountant to hire for your business? This article will discuss the qualities to look for; read on!
In the accounting field, the one sure way of perfecting your skills is through practice. This means that you need to have worked for several years to master your accounting skills. Therefore, as you look to hire accountants, ensure that they've been in the field for many years; five or more years should be your go-to choice.
Although normally bookkeeping is left to the bookkeeper and not the accountant, it would be good to know if your prospect is willing and has the experience to do the books as well for when the situation calls for it.
When it comes to service provision, it's essential to inquire about the number of clients a given provider has served, including their successes. The same applies to accountancy. This is crucial as an accountant might have been in business for six years but have served very few clients. Based on this, make it a point to ask for the accountant's portfolio which'll show you a list of clients and partners. The greater the number of clients, the more experienced the accountant.
However, don't just look at the numbers. Different industries require varying accounting services due to the diversity in operations. An accountant might be experienced in the health sector but lack experience in the manufacturing or oil industry. Therefore, ensure you hire a tax return accountant Melbourne CBD who has served your industry. 
The same applies to your business scale. If you're a large-scale business, seek an accountant who has worked with other businesses within your net worth.
Working with an accountant means you have to disclose and give them access to all your financial data and transactions. This puts your firm in a vulnerable position. Hence, there's a need to ensure that your chosen accountant is trustworthy. 
You can do this by doing a background check on your prospects. Put to use the character references they provided you. Or ask their previous clients and employers.  
An accountant undergoes several training courses for them to become professionals. Therefore, ensure that your preferred accountant has undergone them.
One of the qualifications to look for is basic educational training from a university or college. The other is certifications. After receiving basic training, accountants need to further their education to offer accounting services. Through this training, they can be Certified Public Accountants (CPA,) or Certified Management Accountants (CMA,) among others. 
With the issue of the certifications, professional bodies issue the accountants with registration numbers to identify them. Therefore, check the accountant's number to confirm certification. 
Ensure your prospective accountant has the necessary qualifications. These qualifications more or less assure you that the accountant is knowledgeable in the field. With knowledgeability, they'll serve you from the point of know-how, eliminating the possibility of errors. Errors in accounting could lead to unfathomable losses in your business.
Professionalism is a great contributor to the kind of relationship you'll have with your accountant. There needs to be a balance between being friendly and professional. 
What depicts professionalism? The accountant always needs to update you on time on any issue. They shouldn't wait until things are worse to inform you of issues in your company. The accountant should always keep you in the loop, whether things are good or not. 
Another factor that depicts professionalism is organisation. The accountant needs to be methodical in presenting information, both orally and in writing. Data needs to be well-organised to prevent data loss and make it easy to understand and use.
The accountant should also utilise the proper communication channels when divulging information. This prevents situations wherein unauthorised personnel get wind of sensitive information.
Conclusion
With the sensitivity of the accounting aspect of your business, this article has shown you the qualities to look for in an accountant. Consider implementing the tips discussed as you search for an expert. There's a high likelihood that you'll find the right professional for your business by adopting the tips.