Data is giving small businesses big insights
Written by

Dave Scheine, Australia Country Manager at Podium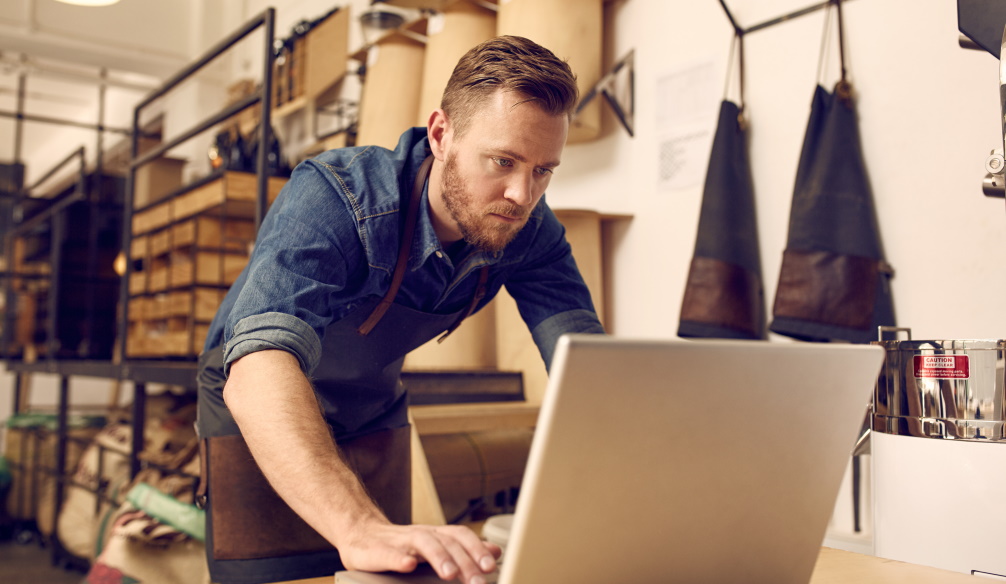 Never before have small businesses had better access to the tools and capabilities that were once the privilege of only big businesses. Many in the business community feared that technology would widen the gap between local businesses and their larger competitors, but in reality it's helping to level the playing field. Today, local businesses possess the technology, insights and expertise that make them anything but small.
One of the most important assets a local business can access today is data. For so long, data was only accessible, relevant and useful for the biggest businesses. But no longer. Today, mechanics in Cairns, retailers in Perth and everyone in between can improve their business and customer experience by collecting, analysing and utilising customer data. Because it's difficult to know where to start, what to collect and why, too few local businesses are using data. However, there's never been a better time or bigger opportunity.
Boosting business through data
In last month's Federal Budget, Chancellor Josh Frydenberg announced a series of policies to encourage more local businesses to invest in their digital skills and capabilities. Through government incentives, there has never been a more opportune time to invest in the digital skills and technologies that will form the foundation of successful local businesses for years to come. Digital transformation is at its most effective and influential when it allows business owners to automate time-consuming processes and make strategic, data-driven decisions.
Data eases any uncertainties of business ownership by telling you exactly what your customers want and need. The better you understand them, the easier it is to offer the services, products and experiences they demand. Data is most effective when collected and stored effectively. A CRM - customer relationship management - is a platform that stores, organises and analyses data. A CRM is a powerful, automated and incredibly intuitive contemporary version of an Excel spreadsheet or Rolodex. It can store an infinite amount of data, but it's more than a storage system; it provides insights that help you understand your businesses, customers and data better than ever. Here are five straightforward data points to measure.
Data #1: Customer information
Nothing is more important than your customers' name, location and key contact information. No other piece of data is valuable without accurate records of who they are, where they're located and how to contact them. This basic information contextualises every other piece of data you can collect on your customers. The more data you collect, the easier it becomes to identify trends, like whether your key customers are a particular age, gender or location.
Data #2: Engagement channels
When you know who they are, you need to know how they find your business. This intel helps you become more strategic and targeted with your marketing budget. For example, if you know that only 10% of your leads come via social media or email, you might decide to invest in SMS marketing, which has a 98% open rate according to Podium data. And if you get more engagement from reviews than flash sales, incentivise happy customers to leave glowing reviews of your business. Knowing your key engagement channels can help take a lot of the guesswork out of marketing your business.
Data #3: Purchase history
People are habitual, and the more you understand about their habits and preferences the easier it is to give them exactly what they want. For example, if you know that the vast majority of your customers are one-off, you could create a loyalty scheme to encourage more return customers. Or if you notice that many people abandon their cart before completing a purchase, you know to streamline your checkout process. And if in-store sales are struggling, use SMS marketing to promote discounts for customers who visit your store.
Data #4: Reviews
Word of mouth will always be essential for local business, and today it exists online. A staggering 93% of consumers are influenced by online reviews, so use data to better understand what customers are saying about your business. With data on your positive online reviews, you can identify happy customers and determine ways to increase their loyalty further. And with data on negative online reviews, you can reach out to unhappy customers and rectify their experience. Reviews help you turn bad relationships into good ones, and good ones into great ones.
Data #5: CSAT and NPS
CSAT (customer satisfaction scores) and NPS (net promoter scores) are common marketing frameworks that help you segment customers based on their experience with your business, your services or your products. Through CSAT and NPS, you can build a more candid picture about what people do and don't like about your business. This is the data that helps you play to your strengths, build on your weaknesses and continually refine, grow and improve your business.
As the business community continues to embrace digital transformation, don't overestimate the impact data can have on your local business. It's more accessible than ever, can drive tangible results and allows you to improve your customer relationships, processes and insights so your business can flourish, whatever the future holds.