Nurturing corporate kindness to win the talent acquisition and retention battle
Written by

Anna Sheppard, CEO and Founder, Bambuddha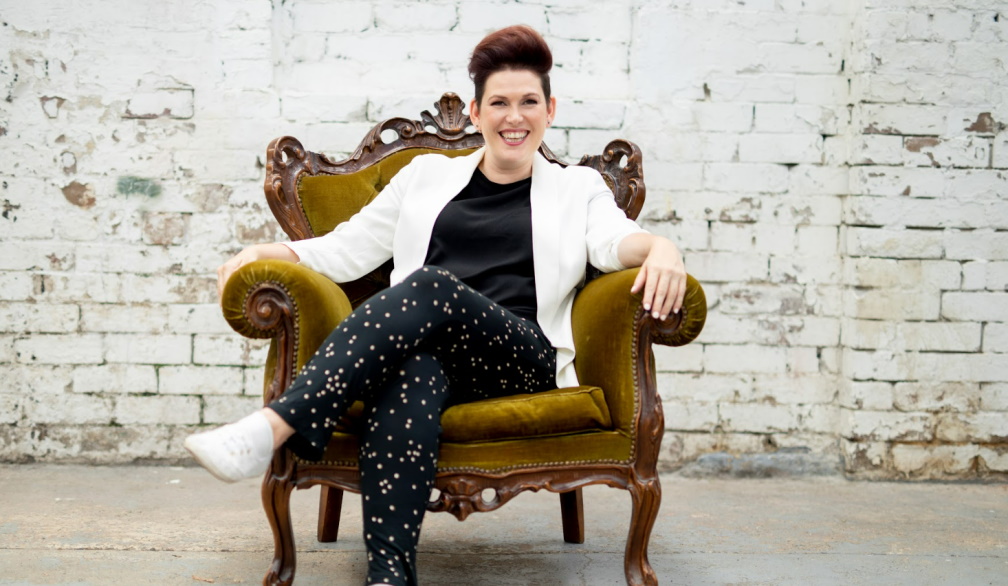 More people want to work for businesses that embed social responsibility and kindness into their company's DNA, rather than something that sits alongside it. While the concept of social responsibility is far from new, kindness – not only at leadership level, but also across the entire business – is no longer optional in our post-pandemic world. Sadly, many businesses are still falling short of this modern-age prerequisite despite the research and work that's been done in recent years demonstrating the benefits of a kinder workplace.
Pandemic exposes companies that lack meaningful purpose
Warren Buffet famously said: "Only when the tide goes out do you discover who's been swimming naked." In our current global environment, outdated offers of 'perks' and 'prizes' may have been well-meaning. But they provide little comfort to staff who are now swimming alongside the current tide of The Great Resignation.
As we collectively pick up the pieces from the pandemic, people are increasingly becoming disengaged and dissatisfied with their work environment with feelings of post-lockdown fatigue and languishing setting in. A lack of genuine purpose or kindness-driven initiatives to motivate and inspire staff and customers is further compounding the problem.
Ping Pong tables and Friday beers – once revered as the ultimate workplace drawcard for millennials – are no longer what draws great talent to business, nor does it keep them there.
There is now an appetite among employees to find the 'why' in everything they do, and that includes their workplace. More people are judging businesses on their values and purpose, rather than their bottom line. As a result, companies need to be authentic and impactful to attract great talent and help them thrive.
Young people leading the change
We've known for a long time that young people highly value companies that create and maintain social responsibility initiatives. Back in 2006, a Cone Millennial Cause research survey found that 79% of 13-25 year olds wanted to work for a company that cares about how it impacts and contributes to society.
By 2008, IBM was using social responsibility as a tool to recruit graduates to its business. The company had launched its extensive Corporate Service Corps (CSC) program, which helped send around 100 employees each year abroad to train and assist entrepreneurs in disadvantaged countries, and was attracting new talent in the process.
Fast-forward to 2022, the benchmark has been set even higher. Young people, both employees and consumers, now expect social responsibility initiatives to be part of a company's core vision and mission from day one.
Consumers are continually demanding more businesses to champion ethics and sustainability. With 95% of millennials saying they would switch for a product associated with a cause, kindness can be the key to corporate success.
Canva's simple two-step plan is one such example; Step one: become one of the most valuable companies in the world, Step two: do the most good we can. Together this forms their core mission statement. By September 2021, the graphic design giant had achieved both goals. They are now valued at $40 billion USD (making it the most valuable private software company ever), and in the same month the company's millennial co-founder Melanie Perkins pledged much of the company's equity to charity through the Canva Foundation.
As at March 2022, the company has reportedly nearly doubled its staff numbers in less than one year, now employing 3,557 people across three locations.
Another member of the 'billionaire club', Atlassian's Mike Cannon-Brookes, has recently made headlines for his efforts to reduce Australia's greenhouse gas emissions with his unsuccessful bid to takeover AGL. He and his wife personally have pledged $1.5 billion in the fight against climate change; with Atlassian already donating 1 per cent of its equity, employee time and product licences to charitable causes, according to media reports.
Instead of leaving our world's greatest challenges solely to charities and government, we want to see more businesses using their resources for the greater good – and it's important that businesses big and small, not only the tech giants of the world, make this a priority. Together we can make a real difference. This is why I set on my quest to build programs that make this agenda attractive again in a way which empowers leaders to work kinder for people, community, customers and environment through Bambuddha.
We have supported over 6,000 people through our COVID response efforts that assisted struggling businesses and health workers through Opportunity International. Since 2020, we have provided Leadership Development Scholarships worth $325,000 to empower business owners and leaders that may be currently facing inequality.
Leading with kindness to help your talent thrive
Through Bambuddha, I have coached and worked with countless executives on the 5 pillars of Kindness in Leadership. Time and again, I have found that companies function much better when everyone understands their 'why' and when employees are able to align the values of the business with their own.
Those leaders and staff that have a shared definition of success are more likely to experience job satisfaction and contribute more effectively to the team.
Without a clear value and purpose-driven proposition, businesses will end up with an even greater number employees who feel dissatisfied and disconnected and will ultimately lose the acquisition and retention battle.
Bambuddha's flagship 12-month leadership program offers business leaders an introduction to the benefits of embedding kindness into their leadership repertoire, leaving them inspired, resilient and knowledgeable about how to lead with kindness and social responsibility. The fees from this program are paid forward to help cover the costs of program scholarships for underrepresented leaders through our annual Game Changer Program.
One more way we can spread kindness is through acknowledging and praising leaders and businesses who champion kindness and foster ethical and sustainable change, such as through Bambuddha's Corporate Kindness Awards and Conference. Follow the link to see what the winners of this year have been doing to make the world a kinder place.
About Anna Sheppard:
Anna Sheppard is an inspirational keynote speaker and the founder and CEO of Bambuddha Group. Bambuddha is a network for dedicated learners who want to make an exceptional impact through leadership in business