Benefits of Using Microsoft Teams Calling for Your Business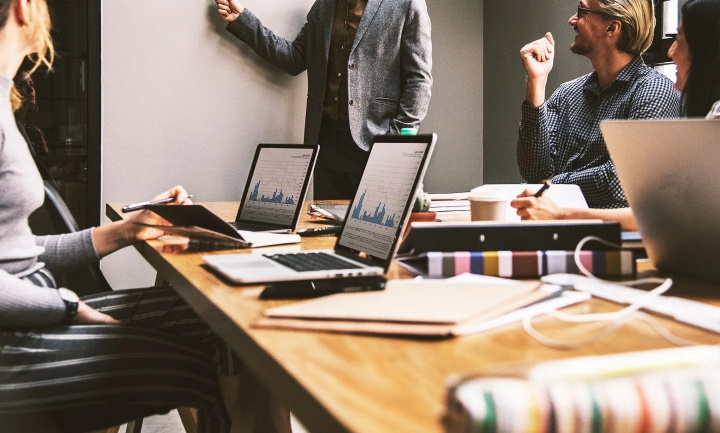 Many businesses desire to upgrade their communication systems as they adopt remote working. This will allow their team to work even without face-to-face workplace interactions.
Remote communication can no longer be an option in this 'new normal.' Apps for chat, file sharing, and, of course, voice calls must all work in this setting. As a result, businesses will want a business telephony solution that is not dependent on technology. That's why Microsoft Teams has become a go-to platform for communication.
Microsoft Teams is a good option for businesses looking to make phone calls without dealing with other platforms. In fact, it's why Microsoft Teams calling is a nominated replacement for Skype.
Microsoft Teams Calling Explained
In a world where video and audio conferencing is more common, you must find a way to make sure that your employees are as productive as possible. Microsoft Teams Calling integrates Skype for Business, which is already used by many businesses around the world.
Calling in Teams provides businesses with a consistent user experience. In addition, the ability to engage while working from home or travelling. It's a cloud-hosted Private Branch Exchange (PBX).
Users can also make outbound calls when connected to the standard Public Switched Telephone Network (PSTN). But, it requires Microsoft Calling Plans or Direct Routing with a third-party [provider. The following is a quick rundown of each option:
Microsoft Calling Plans. With Microsoft as the PSTN carrier, you can choose from Domestic or International Calling Plans. Users in other countries can purchase calling plans. But, it's more expensive than many third-party service providers. On the other hand, smaller businesses prefer Calling Plans due to their ease of use.

Direct Routing. MS Teams Calling is connected to the PSTN or a third-party service provider. Companies can benefit more easily through many local carriers into a single managed service provider. As such, reducing the number of vendors, they must deal with.
Moreover, Teams Calling does not need the organization to install and manage difficult because it is hosted in the cloud. Employees may also use Teams to start and receive calls from a desktop or mobile phone, utilizing a familiar interface.
Top Benefits of Microsoft Teams Calling
Microsoft Teams Calling is a feature-rich cloud PBX. Here are the four benefits you can reap off when using calling and Microsoft Teams Phone System.
Improved productivity and efficiency
If you are considering another way to increase productivity at your company, then it is time to start using Microsoft Teams Calling. When you use Teams Calling for your business, there are many different ways to be used.
Microsoft Teams is a comprehensive messaging, video calls, document sharing, and more services. It can help you make conference calls easier and will be able to handle all the audio quality needs that your business requires. Individuals may use some of their communication tools without having to switch apps. Adding Teams Calling expands this functionality without requiring the use of another tool.
Unified Communications
For firms that currently use Office365 and Teams internally, integrating Microsoft Teams Calling for external calls is very convenient. Anyone in the business can use Teams to make VoIP calls to one another on practically any device. Companies who connect to the PSTN, on the other hand, get a phone line that works with Microsoft Teams.
You can give a great user experience for external and internal communications by integrating cloud telephony with Teams. Such Microsoft 365 business voice ensures that people benefit from the same Teams interface. Moreover, resulting in increased convenience and efficiency.
Easy Administration
Administrators will find cloud telephony to be easier to administer. IT administrators may quickly add, control, and delete data using a single interface. Instead of keeping on-premises telephony systems, IT resources can focus on higher-level operations.
Businesses can indeed improve their communication networks with a phone service provider. Because companies can replace several local carriers with a single provider, the number of suppliers to work is reduced. As a result, economies of scale are obtained.
Cost-Effective
On-premises telephony hardware is costly and difficult. On the other hand, Cloud telephony solutions are easier to administer because they are service-based.
Companies won't have to think about under- or above a company phone system. Why? Because Microsoft Calling Plan licenses are based on consumption for external calls. As such, Microsoft and third-party providers handle the implementation specifics. So, companies pay for what they consume.
In Conclusion
Most businesses can benefit from centralized communication and collaboration. But, they must select a system that meets their needs.
It would be best if you stayed reachable, connected and had access to all of your resources when on the move. You can quickly respond to answer incoming calls, join meetings with a single click, and keep working with Teams Calling. So you're always up to date, even while you're on the go.