How to Find the Perfect Name for Your Business
Written by

Grant Polachek, Head of Branding at Inc 500 company Squadhelp.com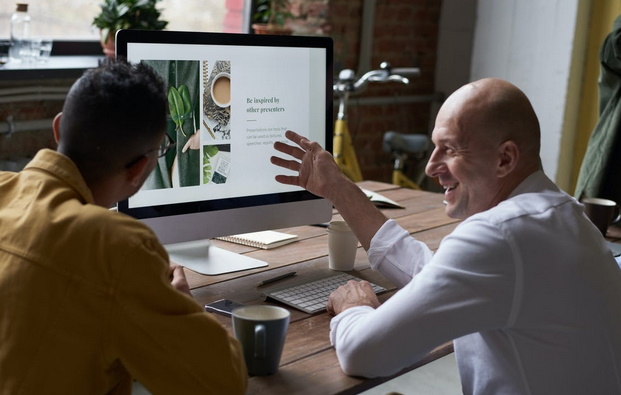 When it comes to business, understand that change is constant. And one of the greatest ways your company can adapt to this change is to build a strong brand identity that portrays your company as one that's in harmony with the primary needs of its audience.
And the best way you can establish a great brand identity is by acquiring a solid and attractive brand name for your company.
An excellent brand name raises your company's market awareness, enhances customer trust and loyalty, boosts sales, and raises the value of your products and services. It also assists businesses in standing out from their competitors.
Every entrepreneur must realize that finding the right brand is one vital factor influencing your company's success.
And, in case you're wondering how to come up with a perfect name for your business, we've prepared this article to help you out.
If you're ready, let's go. 
Here's Why Every Entrepreneur is Getting a Great Brand Name
The fact that 20% of startups fail in their first year is a strong indicator that the market for new businesses is getting a lot more unstable than it used to be. 
And yes, it's not going to get any easier, since over 4.35 million businesses were launched in 2020 and 2.81 million businesses in Q1 and Q2 of 2021.
Also, with the fact that the average customer receives over 10,000 brand messages each day from both startups and established businesses, your company is bound to drown in competition if it doesn't have a perfect brand name.
And that's because the perfect brand name can:
* Give your company a distinct identity

* Regularly attract your target audience  

* Build trust and encourage brand loyalty 

* Make your business stand out from the crowd

* Assist you in attracting great employees

Here's How to Find the Best Name for Your Business
Even after discovering ground-breaking ideas that'd reshape your industry, your business risks being forgotten if you don't get the right brand name.
But not to worry, these steps can help you select the best brand name for your business.
Envision your Company's Image
Gathering adequate information about your company and industry is the first step toward choosing a name encompassing all facets of your business.
And the key lies in studying everything you can about your industry and competitors, including their brand, services, values, and goals. This data can help you find out what works, what doesn't, and what it takes to win your audience's hearts.
The next step is to determine your brand's future and the image you wish to project. Make sure you understand the main concepts, visions, and values of your brand. 
Take the ideas you've gathered and distill them until you've found a handful that best represents your company's core values. These core values would give you a clear idea of what your name must communicate.
Pick the Right Tone for Your Company
The best way to come up with a name that represents your company's core values is to make sure it has the proper tone and stirs the right emotions in your target market.
The appropriate brand tone can help you create your style and favorably influence how people view your company. Consider Gucci and Fossil, for example. Customers looking for high-end accessories prefer Gucci, while those looking for long-lasting sturdiness and usability prefer Fossil.
So consider your target market, what attracts them to your brand, and why they should care. Knowing who you're talking to makes it a lot easier to decide if your brand's tone should be:
* Playful

* Modern and innovative

* Intriguing 

* Amiable and inviting

* Pragmatic

* Emotionally impactful

* Prestigious

Understand the Secondary Elements of Your Brands


Now, choosing the right tone is important, but your secondary branding elements are what makes your brand what it is. They reflect your brand's identity and will point you in the right direction to finding the perfect name.
So, get a pen and paper and write down your thoughts on your company's:
Big ideas:

What are the main ideas that are guiding your business?

Brand values:

What are the personal or audience values that drive your business?

Brand story:

Is there a compelling story you can tie your brand to?

Benefits:

What distinct advantages do you provide your customers?

Emotions:

What powerful feeling do you wish to evoke in your audience?

Value proposition:

Why should a customer choose your brand?
Knowing your brand's elements allows you to develop a realistic and workable brand personality around which you can focus your branding efforts. Remember your brand can become a reality if you constantly cultivate it.
It's time to unleash your imagination and start generating fresh and distinctive brand names that fit your company's requirements.
Search through dictionaries and thesauruses for compelling words that represent your company's identity. The goal is to come up with a list of five to nine brand names that are appropriate for your company.
So, keep an eye out for short, fascinating, innovative, modern, exciting, metaphoric, or symbolic words.
We understand that brainstorming can be very challenging, so if you're having trouble coming up with amazing business name ideas, don't be afraid to use a powerful business name generator.

Test Your List for the Perfect Name
The steps outlined in this article should lead you to a list of three to nine names that meet your company's criteria. Now, test these names on a small group of people in your audience to see whether they like them.
After audience testing, choose the best name and double-check it with the USPTO to make sure another company hasn't already registered it.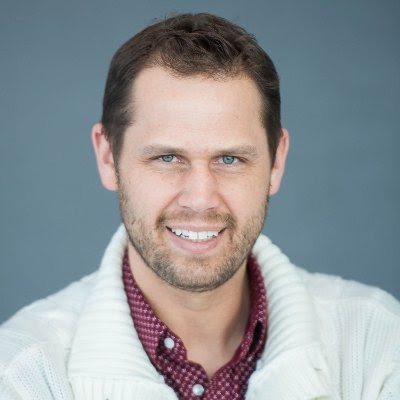 Grant Polachek is the Head of Branding at Inc 500 company Squadhelp.com, the worlds #1 naming platform, with 30,000+ customers from early-stage startups across the globe to the largest corporations including Nestle, Philips, Hilton, Pepsi, and AutoNation.