Australians keen to back local business and adopt more sustainable practices as a result of the pandemic, Expo 2020 survey shows
Written by

NewsServices.com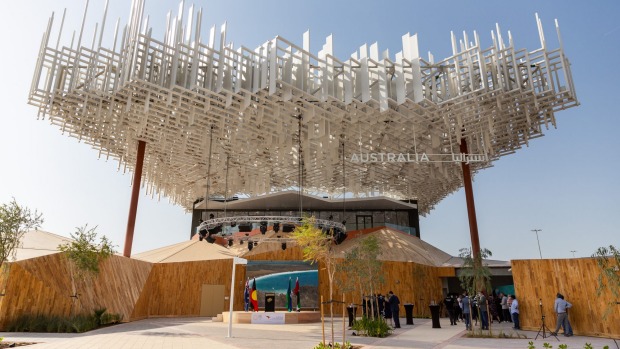 Australians are committed to supporting small business and adopting more sustainable practices, such as sourcing more locally grown foods and reducing their use of single-use plastics, as a result of the pandemic, a new survey released by Expo 2020 Dubai shows.  
The 2021 survey of more than 22,000 people across 24 countries tracked sentiment in a world irrevocably changed by COVID-19. Conducted in partnership with YouGov, it followed a similar study carried out in 2019, before the pandemic. 
It found that more than four in five Australians (84 per cent) believe countries must work together to solve global emergencies such as a pandemic, and more than two in three (64 per cent) think international collaboration and knowledge sharing is essential to combat humanity's most pressing issues – compared to a global average of 56 per cent.  
Her Excellency Reem Al Hashimy, UAE Minister of State for International Cooperation and Director General of Expo 2020 Dubai, said: "Expo 2020 developed this latest global study to help us understand how the citizens of the world believe we can shape a better future so we can focus our priorities. Overall the findings are encouraging, and show a collective desire to work together, broaden our horizons and exchange ideas. 
"In less than two months, when Expo 2020 opens its doors, we look forward to welcoming millions of visitors from across the globe, and harnessing the kind of diversity this study reflects, as we join together to build a new world, with a brighter future for both people and the planet." 
Asked which issues they believe are most important moving forward, Australians surveyed rank equal opportunities for women and girls as the most urgent (out of 11 options), followed by the meaningful involvement of all people with respect to environmental laws and policies (environmental justice). Opportunities for young people and international collaboration rank equally as the third most important.  
Australia's participation at Expo 2020 promises to highlight these key areas. Programming will focus heavily on opportunities for women across the fields of science, technology, engineering and mathematics, with small business and sustainability initiatives also under the spotlight.  
Justin McGowan, Commissioner General of Australia at Expo 2020 Dubai, said: "As the world seeks to rebuild itself, the findings of Expo 2020's global survey shine a light on the optimism characteristically held by Australians. It comes as no surprise Australians feel strongly about shaping a more sustainable world for future generations and lifting marginalised groups. 
"COVID-19 has posed serious economic challenges as well as health challenges across the world. The community is now looking to move forward and we see this sentiment in the study, as Australians selected supporting small businesses as the top action they are likely to implement based on their pandemic experiences. It is also important for Australians to support women and girls, as well as young people, who have been particularly affected by the economic impacts of COVID-19." 
The Australia Pavilion's key theme at Expo 2020 is 'Blue Sky Dreaming', which encapsulates Australia's optimism, ambition and ingenuity. It celebrates Australian diversity and collaboration and envisions a future of infinite possibilities founded on 60,000 years of innovation.  
Commissioner General McGowan added: "For six months, the Australia Pavilion will join 190 other Country Pavilions to share, with physical and virtual visitors alike, the opportunity to explore our nation's approach to efficient food supply chains, sustainable technology, ever-evolving career and education opportunities, world-first innovations, the power of sport and the development of both urban and rural communities. 
"We look forward to shedding light on these key areas, confirmed by this survey to be front of mind for Australians, exploring a diverse set of critical topics of global relevance as we share with the world our nation's achievements and plans for the future." 
The survey delves into a range of subjects, including health and wellness, sustainable travel, efficient food supply chains and the development of both urban and rural communities, all of which will be focuses of Expo 2020's programming. 
Under Expo 2020's Programme for People and Planet, participating countries, organisations, partners and visitors will collaborate to discuss future-proofing solutions to the world's biggest challenges.  
As one of the first global mega-events to take place since the beginning of COVID-19, Expo 2020 will welcome the world from 1 October 2021 to 31 March 2022, presenting a celebration of human creativity, innovation, progress and culture. 
Further information about the latest global survey by Expo 2020 can be found here. 
More information about the Australia Pavilion can be found here.