Positively Private - The Benefits of Having a Private Office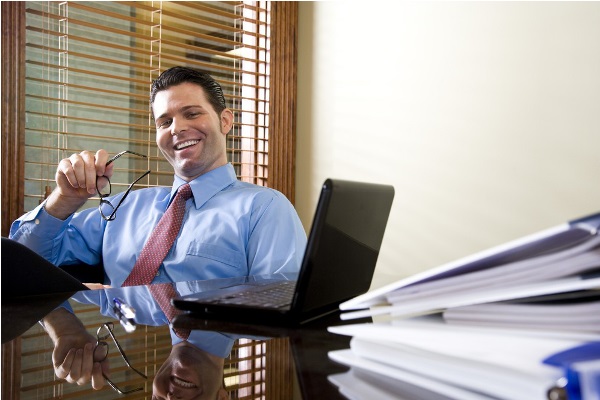 With alternatives to the modern office revolutionising the business landscape, many are ready to declare that getting the corner desk in a private office is a vintage relic and should be tossed out.

Co-working spaces and the virtual office have pretty much made leasing private offices a thing of the past. In Australia, where professionals enjoy socialising on the job, these setups have made it possible to both work and play at work.
In a climate where work can be completed anywhere, one has to wonder whether the private office is worth leasing, especially when leasing in some areas is ridiculously high. In comparison to other formats that allow for businesses to lease space on an as-needed basis and on a dime, leasing a private office on a full-time basis might appear to be a colossal waste of money. However, while newer office formats have reinvented the modern office in Australia, the private office will always be a mainstay, and for a number of reasons.
Continue reading to learn more about the importance of a private office in today's modern business environment.
Amenities
Leasing a private office through a serviced office leasing company also provides you with the use of common areas as well. These areas can include, but do not always, bathrooms space, conference and meeting rooms, staff lounges and public lounging areas. Servcorp private office plans are a perfect example of the way in which these offices work. Also, with some of the larger leasing outfits, businesses get the benefit of having access to offices in other cities, and sometimes globally.
Privacy
Among the major advantages of the private office is having privacy. Private offices are especially great for those professionals whose work demands discretion. An office space that is partitioned by walls or some other material can ensure that conversations between clients are kept private. Professionals who work with sensitive information also need to work in a space that shields them from unwanted intrusions from others, in this case, you have to set up private office space chicago to maintain your privacy.
Concentration
Professionals who lease private offices can actually be more productive just by virtue of being able to concentrate on their work. Absent the idle chitchat that is found in other newer, alternative office formats, professionals can actually concentrate on the business before them. Not only that, private space can block out other distractors that make concentrating difficult, i.e. traffic moving in and out of the space, delivery men and women, and clients. With the private office, the professional can go into their workspace and surround themselves with the quiet that promotes productivity.
Distractions And Interruptions
In an open floor plan, the temptation to visit others becomes too much to the point that professionals spend too little time working. Constant interruptions and distractions in the environment make it hard to complete assignments simply because it is our natural inclination to socialise. For professionals who rather skip the social visit, the private office is their ideal set up.
Health
In terms of reducing your exposure to the types of illnesses that can make work difficult, the private office is definitely a remedy for reducing the risk of catching common bugs that circulate the office during flu and cold seasons. Not only that, your exposure to other more serious communicable diseases is reduced as well. While the private office is not a cure-all for eliminating exposure to airborne viruses, they can certainly reduce them.
The Real Benefit Of Office Privacy
When it comes to providing professionals with a place to work comfortably, the private office wins across the board. Although they may be more expensive than other office formats, the results are undeniable. Ultimately, the goal of work is to raise your level of productivity, and this can be difficult without the barriers to socialising that come along with the private office.