Written by Business Daily Media
Seeing the dentist is something that many people dread. Dental care, on the other hand, is an essential part of preserving general health and well-being. Dental practitioners are responsible for ensuring optimal oral health, diagnosing and treating dental disorders, and teaching patients about correct tooth and gum care.
If you are searching for a reliable dentist, look no further than Carrum Downs Dentist. With a team of highly skilled professionals, they offer a variety of services to meet all of your dental needs. From routine cleanings and check-ups to complex treatments, they use the latest technology and techniques to ensure the highest quality of care. The dentists at Carrum Downs Dentist understand the importance of building a trusting relationship with their patients and strive to create a comfortable and stress-free environment. Whether you need preventative care or restorative treatment, you can trust them to provide exceptional service and personalized attention.
Routine Checkups and Cleanings
Routine checks and cleanings are among the most fundamental treatments provided by modern dentists. Frequent dental appointments are vital for optimum oral health, and dentists recommend that patients come in at least twice a year for an examination and cleaning. The dentist will examine the patient's teeth and gums for symptoms of decay, cavities, gum disease, or other oral health issues during these sessions. They will also clean the patient's teeth, eliminating any plaque or tartar that has accumulated and polishing the teeth to make them shine.
Restorative Dentistry
Modern dentists also provide vital restorative dentistry services. Using a range of methods and materials, this form of dentistry involves repairing teeth that have suffered injury or decay. Fillings, crowns, bridges, and dental implants are a few popular restorative procedures. To assist patients in retaining good oral health and an attractive smile, these procedures are designed to restore the function and appearance of damaged teeth.
Cosmetic Dentistry
Cosmetic dentistry is a specialized branch of dentistry that focuses on improving the appearance of teeth and gums. This type of dentistry includes a range of procedures, including teeth whitening, veneers, bonding, and gum contouring. These procedures are designed to enhance the appearance of teeth and gums, helping patients to achieve a beautiful smile that they can be proud of.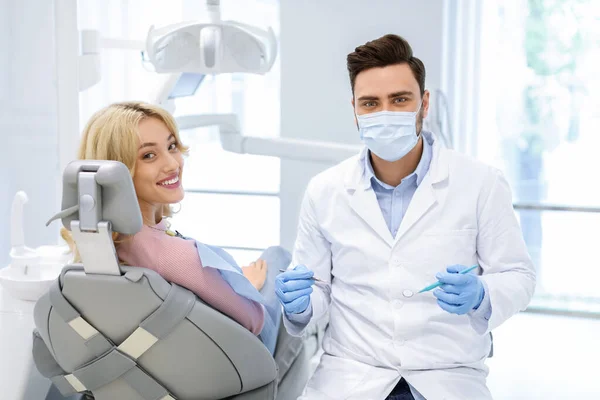 Orthodontics
Orthodontics is another area of dentistry that has evolved significantly in recent years. This branch of dentistry focuses on correcting misaligned teeth and jaws using braces, aligners, and other orthodontic appliances. These devices are designed to gently shift teeth into the proper position, improving the function and appearance of the patient's smile.
Oral Surgery
Oral surgery is a specialized area of dentistry that involves surgical procedures performed on the mouth and jaw. Some common oral surgery procedures include wisdom teeth removal, dental implant placement, and jaw realignment surgery. These procedures are typically performed under sedation or anaesthesia and are designed to correct complex oral health issues.
Pediatric Dentistry
Pediatric dentistry is a specialized area of dentistry that focuses on the dental needs of children. Pediatric dentists are trained to provide comprehensive dental care to children of all ages, from infants to teenagers. They offer a range of services, including routine checkups and cleanings, restorative dentistry, orthodontics, and preventive care, such as dental sealants and fluoride treatments.
Emergency Dentistry
Modern dentists also offer emergency dentistry services for patients who require urgent dental care. Dental emergencies can include severe tooth pain, broken or knocked-out teeth, and other oral health issues that require immediate attention. Modern dentists are equipped to handle these types of emergencies and offer same-day appointments to ensure that patients receive the care they need as quickly as possible.