The Role of Business Resilience and Critical Event Management in Securing Competitive Advantage
Written by

James Boddam-Whetham, CEO, Noggin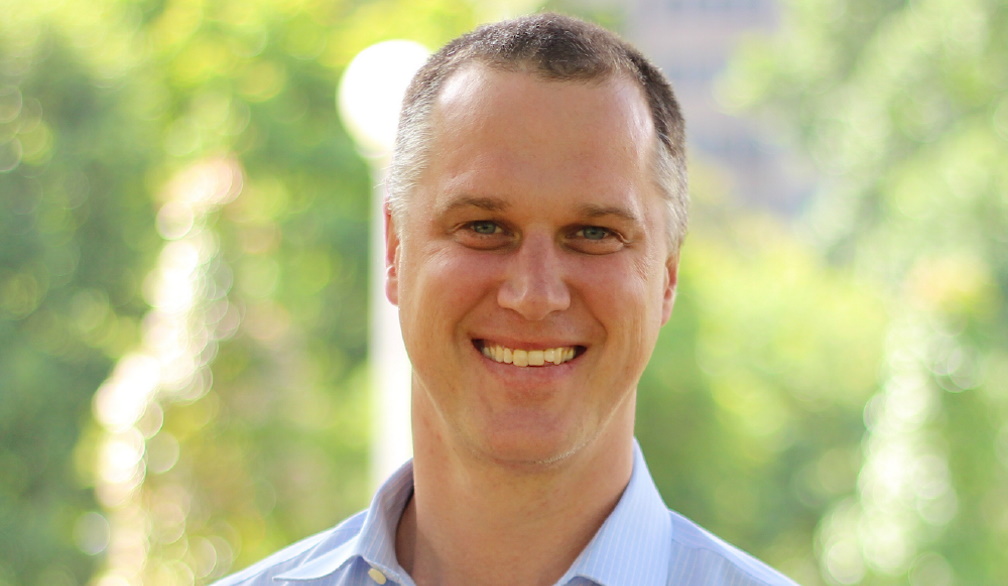 How COVID-19 pushed traditional sources of competitive advantage aside
Product differentiation. Human capital. Strategic acquisitions. These have long been the traditional sources of market advantage for companies.
However, with COVID-19, everything changed. Companies who had tried to outfox competitors with pricing schemes or brilliant hires weren't able to stay open during such a prolonged period of acute disruption, rendering all prior competitive actions moot.
Entering the new normal of endemic COVID, companies now need to establish a solid base of business resilience and critical event management to secure a competitive advantage in the market.
How are they going about it?
The state of business resilience today
Data shows that some progress is being made. Business leaders, for their part, have finally recognised that effective organisational resilience strategies and critical event management protocols can make the difference between faltering or flourishing.
In fact, seven in ten organisations report planning to increase their investments in building resilience; among risk officers, the numbers are even higher – nine in ten.
That's according to the latest Global Crisis Survey put out by PWC. In it, 95 per cent of responding business leaders acknowledge that their crisis management capabilities need improvement.
Sure, business leaders are finally awake to the issue. However, they dug themselves into a resilience hole that COVID only deepened.
How so?
In the pre-COVID times, too many organisations pursued business resilience as spreadsheet exercises. What followed when crisis struck: only 35 per cent of companies had very relevant crisis response plans. More than 30 per cent didn't even have designated core crisis response teams, according to PWC.
As a result, a staggering 70 per cent of companies now say that their business was negatively impacted by the ongoing crisis.
Making matters worse, COVID is no longer the only game in town.
The rise of consecutive, concurrent, compounding crises
We Aussies understand this well. This year has already been one of the wettest in eastern Australia's history. Critical dams ran over capacity, inundating nearby areas and prompting evacuations.
Insured losses are in the billions, according to the Insurance Council of Australia. Uninsured losses are even greater.
Nor is flooding our only natural disaster concern. Wet conditions from La Niña are also elevating bushfire risk, from an excess of vegetation that could act as tinder.
Besides natural disasters, Australian businesses also face multi-directional risk from any number of other threats, all of which are poised to disrupt operations and put unprepared organisations even further behind the eight ball.
This year alone some of the top threats have included:
Mental health and wellbeing

Supply chain and labour shortages

Cyber attack

Civil unrest and other physical security risks

Compliance
Resilience and critical event management strategies to garner a competitive advantage
The question now, is what can be done? Business leaders will have to move fast to leverage resilience and critical event management strategies to garner a competitive advantage in the market.
They can start, though, by designating a core crisis response team. This team will be mobilised to execute the crisis response plan to keep critical operations moving.
Of course, the team will have to design the plan first. That plan should be in alignment with the larger corporate strategy – hence, the importance of C-suite involvement in the process. The plan should also account for the important lessons learned during the COVID crisis.
The crisis team will routinely test and refine the plan, signalling to the organisation that resilience and critical event management are more than check-the-box exercises, instead sources of competitive advantage in the form of an integrated resilience program.
The ROI of such a program includes:
Improved ability to anticipate and identify threats

Faster response activation, through visibility and clarity of roles and plans

Better access to critical data and insights

Strengthened trust with stakeholders

Ability to emerge stronger
Digital critical event management technology to secure a competitive advantage
Given the current crisis climate, business leaders can't afford to belabour the process. They will have to start now, building crisis teams and promoting the integrated resilience and critical event management program.
Here, digital technology can play a role. Specifically, integrated critical event management software for business will help organisations pursue best-practice strategies in alignment with international standards, such as ISO 22216 (Organisational Resilience), ISO 22301 (Business Continuity Management Systems), and ISO 22398 (Crisis Exercises and Testing).
Within that software market, what innovative critical event management capabilities to look out for? We at Noggin recommend the following:
Crisis management. Advanced solutions that apply best practices to plan for, respond to, and manage critical events and exercises. They enable faster response, better collaboration using plans and playbooks, smart workflows, and real-time dashboards and insights, ensuring better incident response, decision-making, and continuous improvement.

Incident response plans and checklists. Best-practice libraries included, so that organisations can easily create crisis strategies and action plans for different types of events that define the required strategy, action items, completion time targets, and people involved.

Welfare checks. Solutions that enable organisations to send welfare check messages to their event response staff or any other type of contact. Organisations can easily collect their replies to identify who needs assistance and prioritise follow-up actions.

Crisis communications. Single, source-of-truth systems that help organisations manage complex communications, centralising, approving, and standardising their crisis response. These solutions provide effective communication pathways for all aspects of incident management.

Emergency management. Flexible solutions that provide all that's needed to manage any incident effectively through its entire lifecycle, in accordance with technical, international, and national standards. They keep the whole team following the same plans, communicating on the same platform, and viewing the same operating picture - from any place or device.

Incident and resource mapping. Systems that come equipped with powerful mapping tools to create multilayers maps, integrating both external feeds and any information housed within the platform.
Finally, the quick succession of COVID, historic floods, and the promise of longer bushfire seasons should finally disabuse Australian business leaders that critical event management is just about meeting business codes and running fire drills.
Indeed, implementing stronger resilience and critical event management protocols to cover multi-directional risk is just as much a strategic business decision as launching ground-breaking products into the market – the former necessitating just as much deliberate planning and agile execution as the latter.
How to go about it? As this article has suggested, designating a crisis response team under C-suite sponsorship to sift through lessons learned and create best-practice plans based on larger corporate objectives is a crucial first step.
But it's not the only one. That team will also have to make careful investments in integrated critical event management technologies with the requisite functionality to manage any critical event effectively, by breaking down siloes, keeping the whole team following the same script, and ensuring continuous improvement.
Fortunately, the ROI is there – not just increased ability to anticipate, identify, and respond to threats but also the potential to emerge stronger and smarter from disruption.
About the author:
James Boddam-Whetham is the CEO of Noggin, an Australian integrated security, safety, crisis & emergency management, and business continuity software provider. Learn more at www.noggin.io.    
Connect with James on LinkedIn: https://www.linkedin.com/in/james-bw/