Why bank shares are climbing despite the royal commission
Written by

Mark Humphery-Jenner, Associate Professor of Finance, UNSW
The Banking Royal Commission landed after the stock exchange closed for business on Monday. It recommended additional controls on banks and financial services providers, and excoriated one.
But the banks' share prices surged on Tuesday as almost A$20 billion was added to the value of the big four – their biggest one day increase in value in history.
Even the National Australia Bank, whose chairman and chiefs came in for stinging criticism, did better than the market, jumping 3.9%, athough not as well as the rest of the big four.
The shares of the best-performing bank, Westpac, jumped by 7% on a day when the total share market index climbed 2%.
Also surprisingly, it happened on the day leading up to the report's release. Westpac's shares jumped 1.8% when the market climbed 0.5%.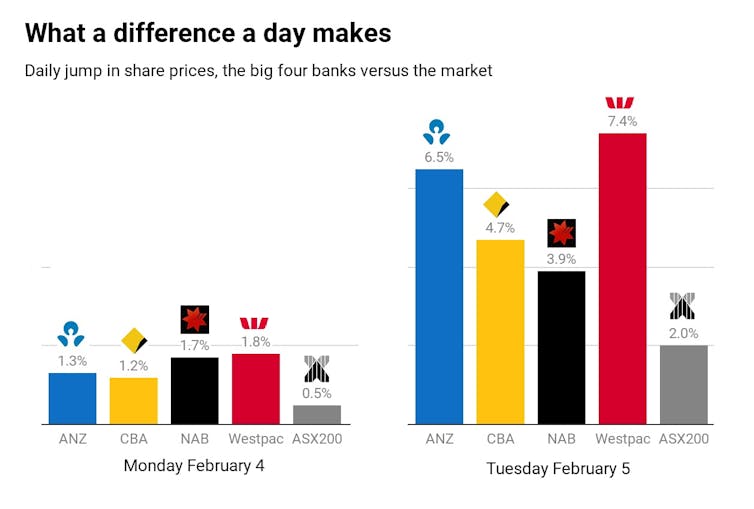 Authors: Mark Humphery-Jenner, Associate Professor of Finance, UNSW
Read more http://theconversation.com/why-bank-shares-are-climbing-despite-the-royal-commission-111175