A Guide to Starting A Quality Day Care Business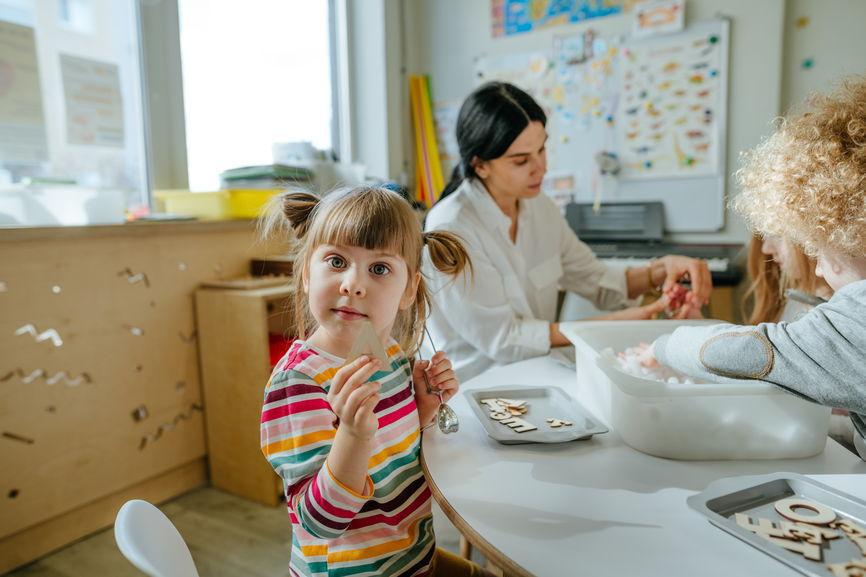 Welcome to being an entrepreneur! Starting a successful daycare can be both stressful and rewarding. When thinking of starting a daycare, a lot of planning and research must be done to make sure your daycare, is safe as well as successful. Here, you will learn the key factors in opening an in-home and out-of-home daycare centre.
Prepare Yourself
When it comes to caring for other people's children, you have to know everything. Everything that can go right, and more importantly everything that can go wrong. Before you even fill out the first paperwork, you must make sure you are ready for anything;
* How is your patience level?

* What can go wrong on any given day?

* Can you provide a safe, dependable place that parents can trust?

* Are you prepared to give your daycare 100% of your time and care?
You have to make sure you have enough patience to care for someone else's children. Some parents are strict, while other parents are extremely relaxed. some kids will be well behaved- while others might be an adorable little tornado that will take you for a spin. Either way, you have to be prepared for both. Opening a daycare isn't for the faint of heart, your patience will be tested so make sure you are ready for it.
Licensing & Grants
Search your specific state's licensing laws. If you don't know where to begin, start by going to the courthouse, and DHHS office. Online research is your friend when it comes to finding all you need to know. In most cases, you can start the paperwork online.
If you have the dream of daycare, but you have no capital to start off with, this is where grants come in. Search the online government grant database and see if you are eligible for one of their small business loans or check the grants they have available.
Are you running this daycare by yourself?
It is important to know what kind of daycare you will run. Is it a sole proprietorship? A business partnership? Or the start of a limited liability company(LLC)? Research and figure out which one you are opening, this will pave the way for the tax forms and certification paperwork.
Banking and Accounting
After you have established what kind of business you are opening, and pick out a name for your business, you need to open a checking account in your daycare's name. Keeping up with the debits and credits of your day to day expenses is key when taxes and proof for grants come into play. If they want to know where the money is going, it is better to have all the answers in one place, instead of weeding through your everyday checking account statement.
Accounting software or a specialized database is very important! It will help you manage your bills, keep up with information on the children and contact information on the parent. If you don't want to do your own bookkeeping, then there are firms to help you with that, look into hiring a Certified Personal Accountant(CPA) to do it for you.
Safety and Childproofing
Children's safety is the most important factor in the whole childcare industry. If you provide transportation, then you must have the appropriate toddler carriers and infant car seats readily available. It is important to know the state laws on the age and weight limit for each type of car seat. Do research on each type of carrier to ensure you know how to use them correctly and legally.
If you do not childproof your entire home/facility, then it could be catastrophic for the unlucky and curious child. Children are naturally curious, they want to know everything. What does that hole do? Let me stick my finger in it. If it could go wrong, it most definitely will. Childproofing is more than socket covers and cabinet locks. Download a childproofing checklist to make sure you pass inspections when the time comes.
Pick-up and Drop-off
When planning your daycare, think about the times that most parents work. In my experience, if you want to keep parents coming to you for childcare, you must be a bit flexible when it comes to pick-up times as long as it is reasonable. Have set in stone guidelines as to when they will get a fee for taking too long, but keep in mind that working parents do not have the say-so of when they can leave their job. Be kind and understanding.
Final Thoughts
When you start your daycare, all of the hard work and preparation will be rewarded. Your day will be filled with the beautiful sound of babies laughing, and children playing. It is hard, and not for the weak, any stay at home mom can attest to that, but it is so rewarding. You have the power to nourish and enrich their minds from a young age. That in itself is beautiful.
About the Author
Patrick Watt is a content writer, writing in several areas, primarily in business growth, value creation, M&A, and finance. Other interests also include content marketing and self-development. Say hi to Patrick on Twitter @patrickwattpat.