Essentials That Can Aid in Seamless Business Functioning in this era
Written by

NewsServices.com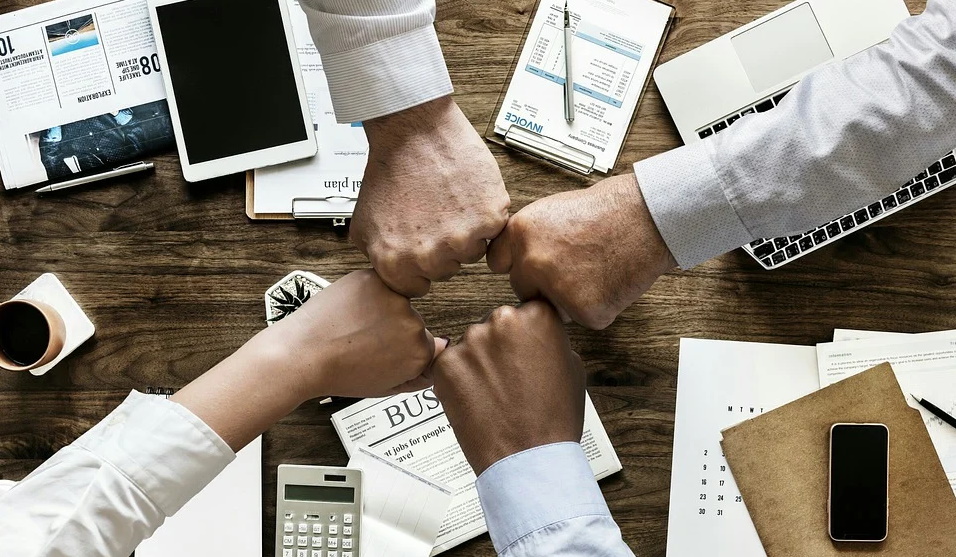 You have a breakthrough idea and a killer business plan for your startup. A talented workforce is ready to take on any challenges in the market. It can definitely be a recipe for your startup's success.
But to achieve your milestones, you will need reliable tools and systems in place. The proper coupling of the hardware and software can help you direct your business towards the envisaged path.
Irrespective of your domain and geography, these essentials can aid to ease your operations.

Workplace Indispensables
These items are parts of a mini army brigade, which works undetected. Their absence makes you feel their need. The small items, like an organizer, files, markers, sticky notes, stamps, calendars, .etc. , can seem unimportant.
Many people consider the management of these things useless. But their absence often tends to be more costly than people assume them to be.
Nowadays, all smartphones have calendars. A physical calendar can help you to underline the deadline of a particular job, pay bills, or set meetings.
Serious challenges that people often face are being organized and also organizing stuff around. They miss one while looking after another. For an office environment, both are critical. Sticky notes are the best aids for such people. They can write things and put them up in their line of sight.
Another crucial tool to keep in mind is the stamp. An organization may need a variety of stamps. The use of
rubber stamps
as Date Stamps, Custom Address Stamps, Monogram Stamps, Signature Stamps, Inspection Stamps, or Office Stamps for various operations is most prevalent. Identify a stamp vendor of repute who can supply quality rubber stamps through quick shipments.
Transparent files can be your savior to put different papers relating to various projects in order. It helps you to identify the documents inside, with just a glance from outside.
Tech Tools
Computer systems are an integral part of any business operation. A crucial point to note is getting essential aid is the goal and not selecting state-of-the-art hardware. It will help the employees to do their work while at the office or on the go.
The purchase intention should be to spot a business tool and not a multimedia or gaming hub. It means that the system should carry out everyday workplace essential tasks like processing a word, spreadsheet, or presentation file and handling emails.
Aiding tools like printers also play a vital role. Your startup may need to create 3D structures for any project. Carefully choosing printers with such capability is a must, besides the regular ones.
However, the maximum utility is taken care of by the regular printers. When you shortlist such devices, make sure to check printing economics, availability of support, and quality of service in your geography.
Storage and Transfers
The storage of the data that your company accumulates is essential for your long-term business operations. The storage modes can vary based on your need.
Cloud storage can help you secure your data from any loss due to human error or machine breakdown. These services also come with additional security, aided by their high level of encryptions. Thus, enabling the complete safety and security of your business data.
Various business management tools generate a high quantum of data, which gets processed by the different databases. So, when you select cloud storage for your data, you must look into the hardware specifications. The processing speed, system configuration, and storage limits can determine the time lag for a particular business function.
Portable memory devices help in transferring data within the organization. Such devices, be in a
USB flash drive
form or the larger external hard drives, aid businesses to manage data while on the go.
Software Solutions
Apart from the standard office suite, you will require a host of services to manage your operations.
While planning for the software purchases, be sure to add a Customer Relation Management or CRM module. It will help you to manage and track your clients. It aids in better segmentation of customers, speedy services, and comprehension of customer data. Thus, helping to improve the business relationships with the clients.
There are also various Enterprise resource planning or
ERP software
that you will need. It will help you in day-to-day business operations like procurement, project management, accounting, risk management, supply chain operations, and compliance.
Hence having the right set of tools can help you make all the difference for your startup. These tools will aid your workforce and you in achieving the desired goals in the envisioned timeline. Thus, supporting your company's vision and helping you achieve your business goals.