What we've learnt from COVID-19 outbreaks in abattoirs
Written by

Shelley Marshall, Associate Professor and Director of the RMIT Business and Human Rights Centre, RMIT University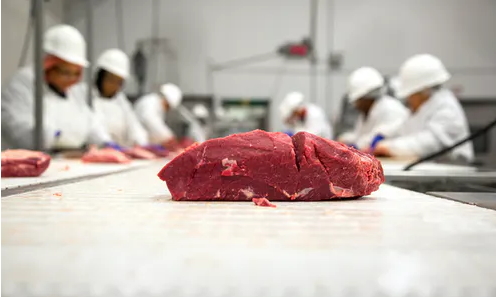 From the United States[1] to Brazil[2], Britain[3], Germany[4] and Australia, meat-processing plants have played a peculiar role in spreading COVID-19.
In Brazil, union officials[5] allege one-fifth of the industry's employees – about 100,000 meat plant workers – have been infected. In the US, meat-processing facilities have been linked to more than 38,500 cases and at least 180 deaths[6]. Meat works made up almost half [7] of US COVID-19 hotspots in May. They were also the major initial source of infections in Australia's June "second wave" outbreak in the state of Victoria.
One reason for these transmissions is that meat processing takes place in confined refrigerated spaces. But the fact the industry has not been linked with large viral outbreaks in all countries and regions suggests other, controllable factors have also been instrumental.
The fundamental lesson from these outbreaks is that unhealthy working conditions and precarious work need to be addressed to stop the meat industry acting as an incubator of COVID-19.
Unhealthy work conditions
Past studies have shown influenza and other coronaviruses (SARS and MERS) are more stable[8] and therefore spread more easily in lower temperatures[9]. Though lower temperatures have not yet been conclusively proven to increase COVID-19 transmissions, Australian researchers have identified an association with lower humidity[10].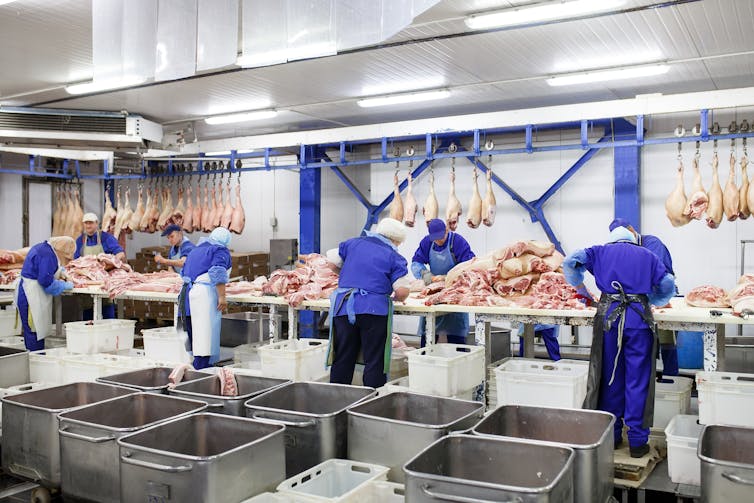 Authors: Shelley Marshall, Associate Professor and Director of the RMIT Business and Human Rights Centre, RMIT University
Read more https://theconversation.com/treating-workers-like-meat-what-weve-learnt-from-covid-19-outbreaks-in-abattoirs-145444