Top economists back boosts to JobSeeker and social housing over tax cuts in pre-budget poll
Written by

Peter Martin, Visiting Fellow, Crawford School of Public Policy, Australian National University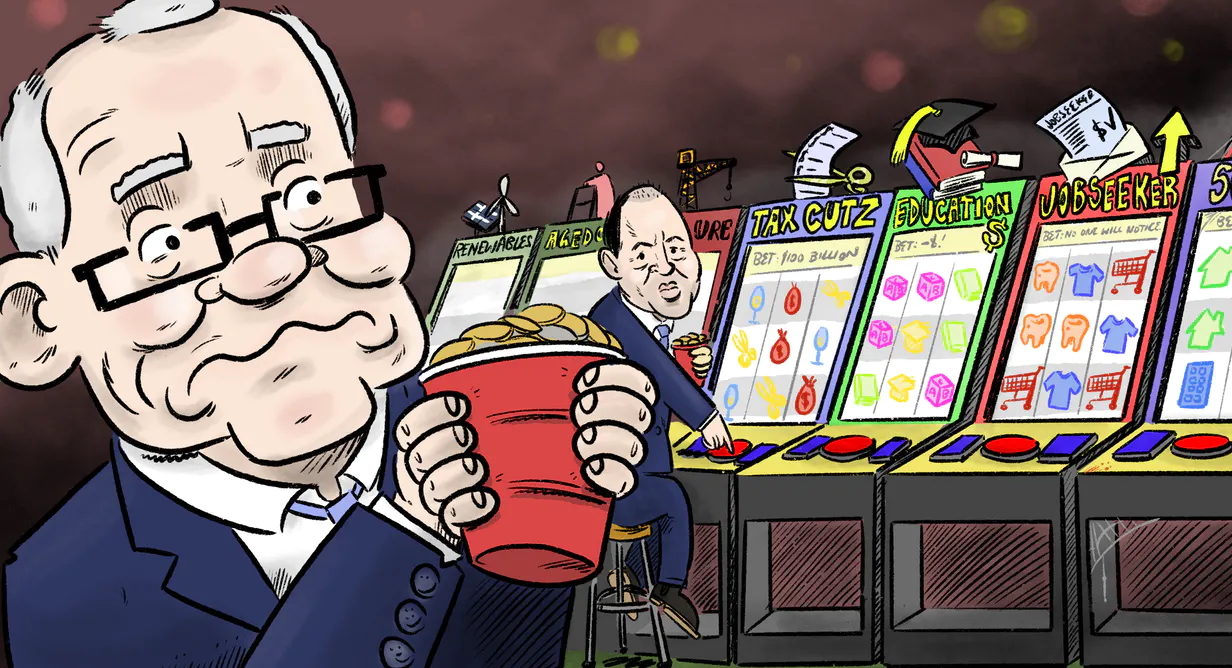 Overwhelmingly, Australia's leading economists want the budget to boost social housing and the JobSeeker unemployment benefit rather than bring forward personal income tax cuts.
The 49 eminent economists who responded to Conversation-Economic Society of Australia pre-budget survey were asked to rate 13 options in terms of "bang for the buck" – effectiveness in boosting the economy over the next two years.
Among the options offered were boosting JobSeeker (previously called Newstart), wage subsidies beyond the expiry of JobKeeper, one-off cash payments to households, big infrastructure spending, bringing forward the personal income tax cuts, and company tax cuts.
The options were selected by a committee of the central council of the Economics Society and were presented to each surveyed economist in a random (shuffled) order.
The economists surveyed are Australia's leaders in the fields of microeconomics, macroeconomics, economic modelling and public policy. Among them are former and current government advisers, former heads of statutory authorities, and a former member of the Reserve Bank board.
Each was asked to nominate the four most effective options for boosting the economy.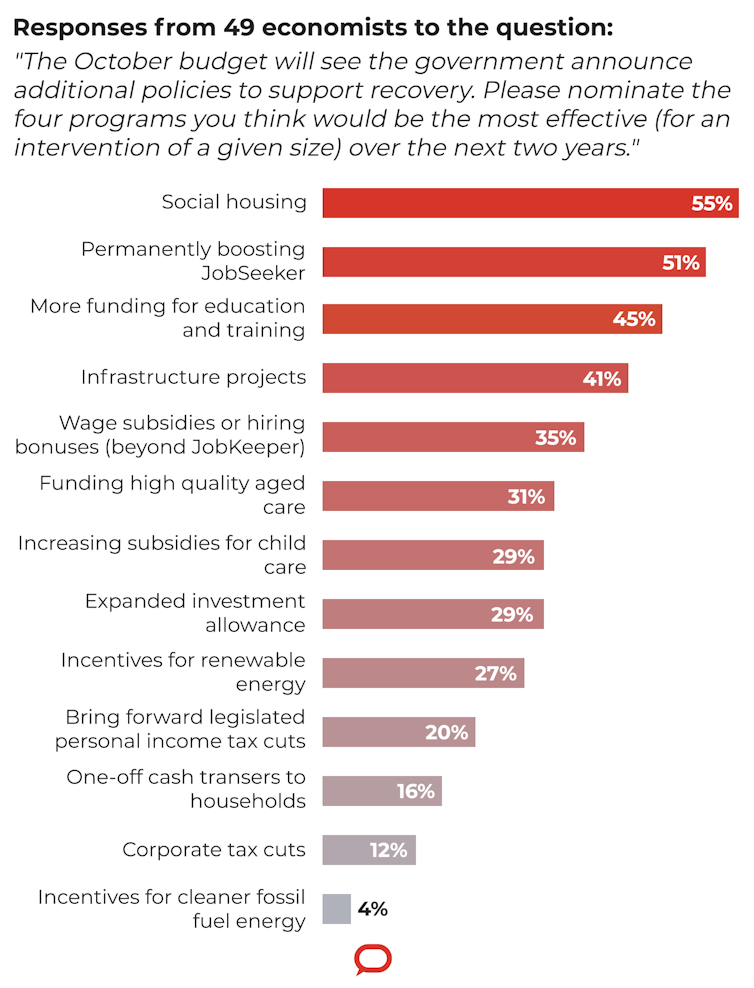 Authors: Peter Martin, Visiting Fellow, Crawford School of Public Policy, Australian National University
Read more https://theconversation.com/top-economists-back-boosts-to-jobseeker-and-social-housing-over-tax-cuts-in-pre-budget-poll-146914