Six graphs that explain Australia's recession
Written by

Peter Martin, Visiting Fellow, Crawford School of Public Policy, Australian National University
Australia's recession is the deepest since the Great Depression of the early 1930s.
Nothing else comes close.
The economy shrank an extraordinary 7% in the three months to June – by far the biggest collapse[1] since the Bureau of Statistics began compiling records in 1959.
The previous worst quarterly outcome was minus 2%, in June 1974.
Quarterly percentage change in gross domestic product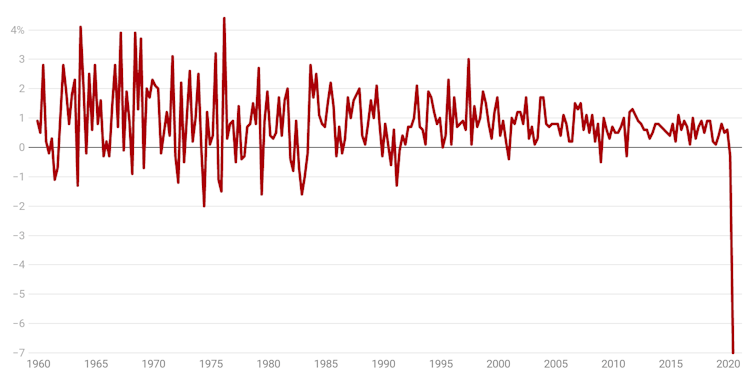 Authors: Peter Martin, Visiting Fellow, Crawford School of Public Policy, Australian National University
Read more https://theconversation.com/six-graphs-that-explain-australias-recession-145445