Optus names winners of Optus Business Plus tech grant and mentorship program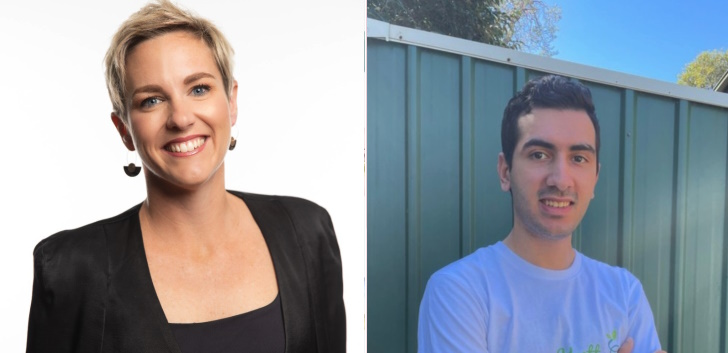 Optus has announced Anthogen Australia CEO, Alison Stokes, and Green Knott Founder, Anthony Gabrielian, have been selected as the recipients of a $5,000 tech grant. The winners will also receive a mentoring session with one of two prominent Australian entrepreneurs, Jamal Elsheikh and Jo Burston. 
The grants were announced as part of the Optus Business Plus Roadshow which toured Australia earlier this year, featuring keynotes from Jo and Jamal, as well as Yellow Brick Road chairman, Mark Bouris. As part of the Roadshow, Optus Small Business awarded $90,000 in grants, including $15,000 in each of the four locations the event series visited. 
Emma Jensen, Optus Vice President for Small Business, said, "Optus knows that the current economic landscape is challenging for many Aussie small businesses. 
"These grants and mentorship opportunities will not only support the recipients today but provide them with knowledge and technology which help future-proof their businesses. 
"This comprehensive initiative reaffirms Optus' commitment to supporting Australian businesses in their pursuit of growth and resilience."
Anthogen Australia CEO, Alison Stokes, said, "We are deeply honoured to be chosen as one of the recipients of the Optus Business Plus tech grant for 2023.
"This generous prize provides a range of technology solutions and mentoring opportunities to support and enhance Anthogen's capabilities in delivering care to more patients across Australia. This recognition underscores our dedication to challenging the status quo of digital health and reaffirms our mission to make healthcare more accessible and affordable.  
"By seamlessly integrating advanced technologies, Optus Small Business will further enable us to empower individuals to take control of their health journey and transform the traditional healthcare model into a more accessible and consumer centric experience.   
"We thank Optus Small Business for their support in driving innovation and fostering collaboration that will shape the future of healthcare."
Recent research conducted by the Australian Bureau of Statistics revealed that 42% of Australian small business owners cite rising inflation and 41% cite reduced consumer spending as primary concerns[1]. The study further identified a lack of understanding about the benefits of new technology and a lack of training as the main obstacles preventing businesses from upgrading their technology and finding new efficiencies.
The Optus Business Plus Roadshow grants help tackle the issue for the winning business owners with funds to enhance their business' technological capabilities and mentoring from Jamal and Jo, who have proven themselves skilled at navigating challenging environments. 
Jamal Elsheikh is a global influencer, keynote speaker, investor, and business executive who has advised international organisations such as Canva, Cricket Australia, and Bain & Co, and start-ups that have raised more than 30 million dollars in two years. 
Jo Burston is the founder of Inspiring Rare Birds, a profit-for-purpose organisation, and has worked with PWC, American Express and Seven West Media. She took her first start-up from $0 to $40 million in just four years. 
An additional 20 Australian small business owners have received a $1,000 grant to support their business with its telecommunications requirements. Optus awarded an additional $60,000 in grants for regional business owners as part of the Optus Business Plus Roadshow which visited Adelaide, Orange, Shepparton and Cairns earlier this year.

[1]
Small Business Loans - What steps are Australian SMEs taking to combat their biggest challenges in FY23? - Aug 2022.