These Trademark Infringement Cases Contain Valuable Lessons About Trademark Law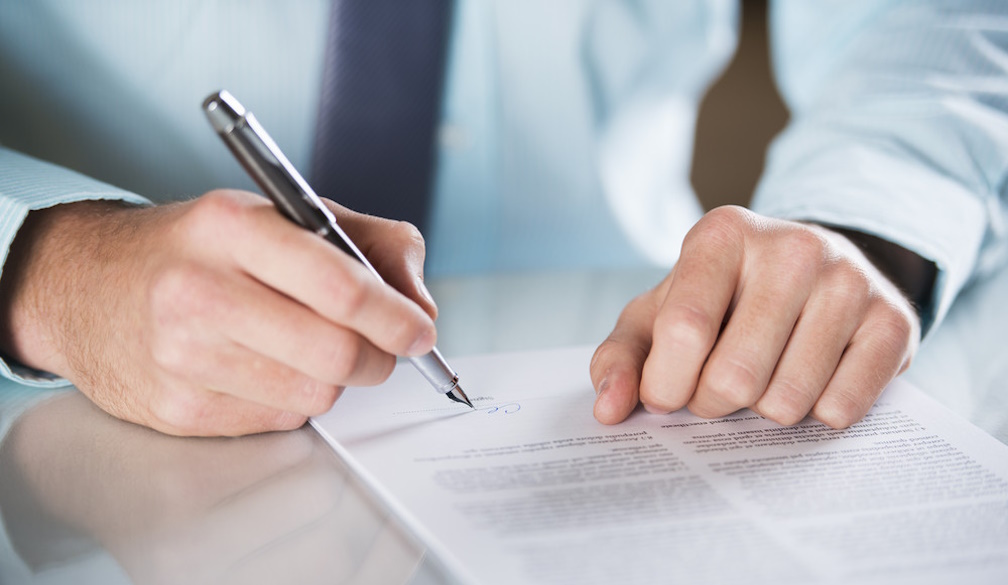 A trademark is any word, phrase or symbol that represents a company or product. Trademarks are not only business names and logos; they can be any component of a brand that consumers recognize. For example, Barbie Pink is trademarked, and so is the iconic dun-dun sound from "Law & Order."
Unfortunately, not all business owners fully respect the sanctity of trademarks. If you have been dragging your feet on trademark registration for your business, you might consider the following trademark infringement cases, which have cost millions of dollars for parties involved:
Apple Corps v. Apple Computer
Founded in 1968, Apple Corps is a multimedia company formed to oversee the production of music, films, merchandise and other media for none other than international rock sensation The Beatles. The company was immediately successful — understandable, considering the power of the band at the time, becoming a household name — and yet, less than a decade later, California nerd Steve Jobs decided to name his brand-new technology company Apple Computer. As Apple Computer grew into Apple Inc., legal battles ensued over the fruity trademark. At first, Apple Inc. agreed to pay a cash settlement and stay out of the music business, but it reneged with the development of iTunes. Eventually, Apple Inc. purchased the trademark rights from Apple Corps, ending the showdown.
The lesson: You need to research your trademark long before you begin building a business around it. However, if your business becomes large and powerful enough, you might be able to buy whatever trademarks you want.
Marvel and DC Comics v Other Comics
Marvel and DC Comics are notorious competitors and have been for decades — but on the issue of a particular trademark, the two companies are a team. Marvel and DC jointly own the trademark for the term "superhero," which is an unconventional relationship for two international media companies to maintain but seems to date back to the 1970s, when the pair decided to avoid the hassle of litigation and join forces against other threats to their superhero throne. Today, they relentlessly legally pursue any small publisher that uses the term "superhero," successfully monopolizing their genre.
The lesson: If you are fighting a major competitor for an important trademark, you might not be able to beat them. Instead, you could consider joining them and solidifying both claims to supremacy.
3M v. 3N
In the past, China's companies have not been particularly respectful of trademarks registered in other parts of the world. In fact, there are many instances of Chinese entrepreneurs purposefully utilizing the notoriety of Western trademarks to acquire clients and enjoy higher profits. One such example is of 3N, a business selling similar products and using a nearly identical trademark as 3M, the multinational manufacturing company. 3M took aggressive legal action against 3N, which was made to pay significant damages to 3M for their exploitation of the distinctive and reputable brand.
The lesson: You cannot cheat the trademark system by making small changes to well-known marks in your industry. You need to build a business using unique trademarks.
Jack Daniels and Patrick Wensink
Finally, this is not a story of a lawsuit, but it is an example of how trademark infringement can end happily for both parties. Author Patrick Wensink published a book with a cover that mimicked the iconic Jack Daniels logo, hoping to attract a similar audience to his story. The distiller discovered the book and sent a cease and desist letter — but instead of threatening legal action, Jack Daniels thanked Wensink for his appreciation of their whiskey and offered to contribute financially toward a cover redesign. Impressed by the friendliness of the brand, Wensink published the letter on his website, and Jack Daniels garnered international attention for their positive public relations.
The lesson: Trademark law is serious stuff, but that doesn't mean you should be rude about cases of infringement. You might consider allowing your marketing or PR department open conversations to see if the violation was an honest mistake; then, if infringement continues, you can become more aggressive with your legal team.
A business lives and dies by its brand's reputation. You need to be careful to build a brand that is distinctive yet familiar, that connects with your target audience and communicates your company products and values — and, most importantly, you need to protect your brand with trademarks.