TradeMutt goes four days a week to encourage others to achieve work life balance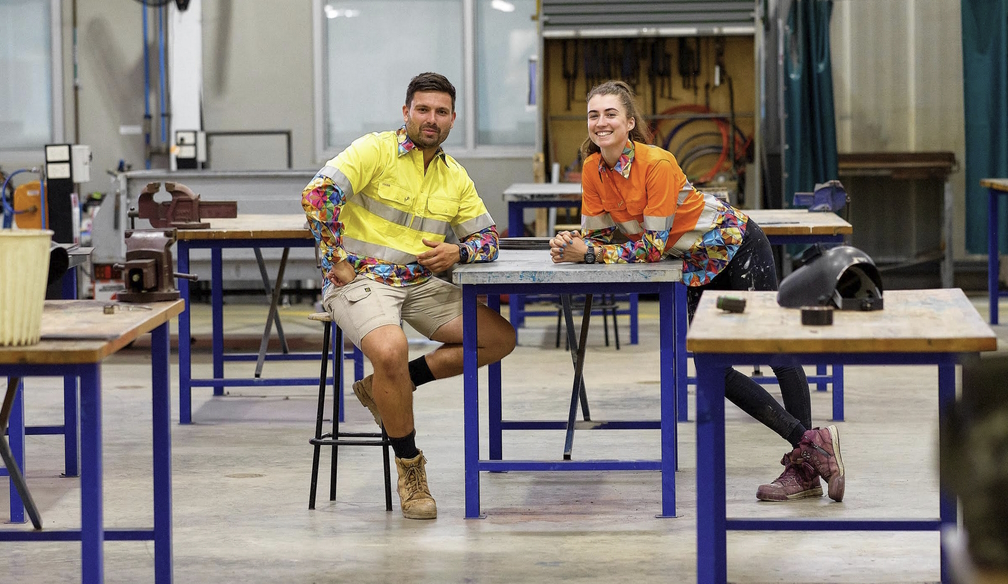 The founders behind TradeMutt have changed the organisation's five day working schedule to four days to encourage others to achieve better work life balance.
"Everyone talks about mental health and company culture, but very few people lead by example. We want to be leaders in our field in helping tradies and other blue collar workers to improve their mental health. Quality of life plays a big part.  If we don't put our wellbeing first then we will not be able to achieve long term social change," TradeMutt cofounder Ed Ross said.
"We want to show people that you can reduce the hours of work per week and still maintain the output required to be not only less stressed but also be more profitable.  We have moved from working five days a week in our office to four days a week.   We have maintained the same eight hour work day with the principle of '100/80/100', 100 percent of the pay with 80 percent of the time with 100 percent of the output
"The TIACS support line is still available five days a week and our TradeMutt clothing and accessories are always available for sale online 24/7, but in the office we have managed to reorganise five days of work into four by rearranging our activities, improving our productivity and achieving efficiencies where possible.
"Working four days a week is possible and we are showing business owners across Australia that it can be done.
"Daniel and I have our own mental health plans, we understand that we need to take care of our mental health and if we do, we will be happier better functioning people as well as more effective business owners.
"Ultimately we will be better at what we do in the office during our four days because we are able to properly switch off and enjoy extended down time and catch up with friends, family and get round to doing all the things we never get time to do because we are working five days a week."
Daniel Allen and Edward Ross founded TradeMutt when Daniel lost a close friend to suicide in 2015. TradeMutt is an innovative social impact workwear brand designed to start conversations about mental health with eye-catching colourful shirt designs.  They created the concept 'Funky Shirt Friday' to give tradies a reason to wear their TradeMutt shirt's to work, similar to what office workers do on casual work Fridays. TradeMutt designs are bold and striking, they're colourful and they're real conversation starters. The designs are already being worn by iconic companies such as BHP, Rio Tinto, the Brisbane City Council and Queensland Rail.
50 percent of TradeMutt's profits are donated directly to TIACS, which stands for This Is A Conversation Starter. TIACS is a free and confidential chat, text and callback service providing early-intervention mental health support for truckies, blue collar workers and those who care about them.
"Working four days a week isn't something that happens overnight. It takes lots of planning and preparation to ensure that work can be organised so that things still get done on time as required and service doesn't suffer," Ross added.
"We strongly encourage workplaces to chat with their staff about how they can help staff to implement a four day working week. For businesses that require a customer service environment that operates five days per week, staff working days can be staggered.
"Since we implemented the four day working week, we have noticed a significant improvement in our moods, there is more energy and action in the office and everyone is a lot happier."
www.trademutt.com