Respected designer and builder, Shani Naleshni, leads the call for more women to enter the building and construction industry
Written by

NewsServices.com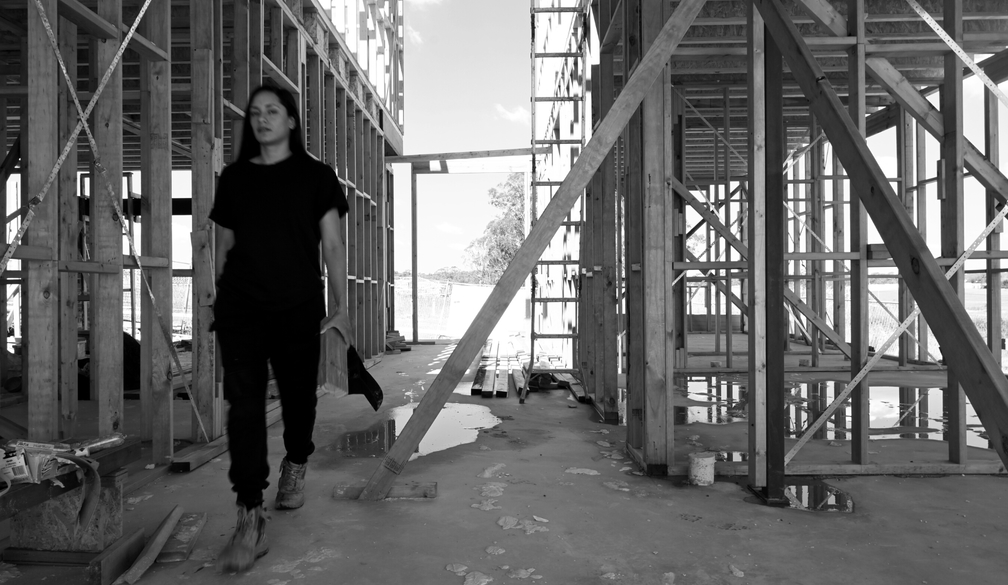 Shani Naleshni is a leading builder who heads up The Home Establishment, one of the country's most respected luxury building and construction companies. Amongst Australia's minority female builders and designers, Naleshni is keen to see more women entering the industry. According to Naleshni, the industry offers a broad and interesting range of careers and is ideally suited for women.
"In an industry that is dominated by men, it's hard to forge your way in and break through the industry preconceptions of a woman's place on a construction site," Ms Naleshni said.
"Functionality, practicality, floor plan, flow, lighting and so many other intricate details are critical to household liveability and women are still primarily responsible for managing the home and taking care of family living activities.
"For this reason alone there should be more women involved in the design, building and construction industry. Women understand livability. Unfortunately, construction in New South Wales compromises only two percent women on site.
"It saddens me that there are so few women in building and construction as this is something I know a lot of women would also enjoy and be good at.
"In my role, it is hard work but it is rewarding. Not only am I involved in all aspects from architectural and engineering plan development, I also work on the tools getting my hands dirty as well. My father instilled in me that I can't be the type of builder that doesn't understand the way everything comes together and can't use tools."
Naleshni emphasises that the building and construction industry is incredibly rewarding and provides people with the ability to see their work come to life and be enjoyed and appreciated for years to come.
Design as a part of one's personal and professional identity
"Every designer's process and design ideology are indisputably influenced by their personal and professional identity. As part of my professional development journey, I travelled to Melbourne, Sri Lanka, China and Bangkok to research architectural design principals and the context of design in some of the world's best hotels and restaurants," Ms Naleshni added.
"At The Home Establishment, we specialise in designing and creating custom homes that are sophisticated and strong. As a builder and designer, I enjoy the constant creative challenge. I can't stop thinking about building materials, lighting, shapes and textures, along with the thousands of other small details that all need to come together under one single project.
"There is something inherently rewarding to see your vision slowly become a reality and rise from the literal dust, and that is what drives me to continue challenging myself to see spaces with new eyes and concepts."
Exclusive projects and attention to detail
"In our area of work, The Home Establishment only builds a select number of projects at any one time. This allows us to produce an uncommon standard of construction and take on difficult projects that are beyond other builders capabilities. We create unique properties that exude style, quality and sophistication," Ms Naleshni said.
Vision for the Hunter Valley
"The Home Establishment is committed to revolutionising the construction industry through our innovation and creative design while still maintaining old world values of craftmanship. I am proud to be doing this as a woman in the indusry," Ms Naleshni said.
"As we expand our reach into other parts of New South Wales including the Hunter Valley, we expect to have new experiences that will shift our perspectives and deepen our understanding of this beautiful country. We want to translate what we see and experience into beautiful, bespoke homes for people to live in and enjoy their lives in for years to come.
"I hope that as part of our journey that I can encourage more women to become involved in the industry. Government and industry are offering entry and training programs however more needs to be done by everyone to share the benefits of a career in building and construction sector and to encourage women to become involved."