Top Web Design Trends of 2018
Written by

News Feature Team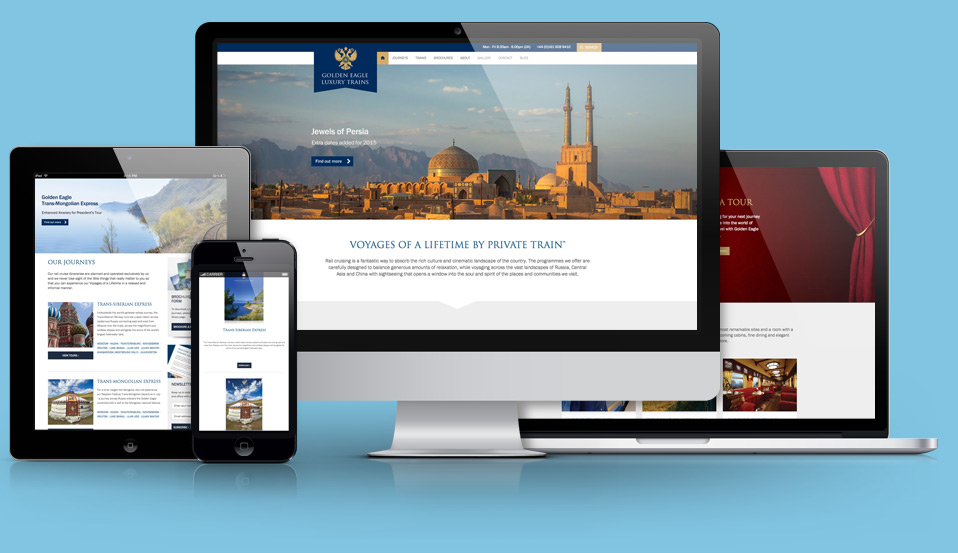 Since 2018 has finally arrived, the latest and innovative website designs that people like this web design melbourne company will use in order to escort the new look of tomorrow's online market, have also arrived. There will be web design trends that people will be keen on and probably some they would not like much, and what is hot at the start of the year may be pass by the year-end.
In addition, the web designing trend doesn't start on an end in the first month of the year. There are specific modifications in styles and trends as the year progresses.
Mobile Friendly Websites:

More people are accessing the internet today on their mobile phones than ever before, edging out the traditional PC and laptop regarding numbers. Any good web designer knows the importance of tapping into this massive market, and design websites that are easily accessible on iPhone, Windows 8 phones as well as beginner smartphones. This is a little different from a responsive site in that the website is specifically designed for mobile users.
The Infinite Scrolling:

When searching for images on Google, for example, infinite scrolling offers what the name suggests, the user can scroll infinitely as opposed to the traditional page 1, 2, 3 and so on. This is a new design that can be seen mainly on

social networking sites such as Facebook

and Twitter.
The Flash-less Design:

HTML5, CSS and JavaScript have all surpassed the older and more rigid flash design. The current designs gives better flexibility and user experience mostly for mobile users, as well as being more SEO friendly. It will not come as a surprise when the flash design is rendered obsolete in the coming years.
The Minimalistic Approach:

Gone are the time when most websites cluttered were not-so-useful to the entirely irrelevant content. Nowadays the trend entails leaving enough space, thus being minimalistic in the web design concept. Currently, websites are very functional and not to mention aesthetically pleasing.
Photos are Huge! :

The best web designing trends incorporate massive background photographs. Content is also huge now, but relevant and straight to the point rather than the traditional space filling and often irrelevant content.
Header Design is fixed:

A fixed header design is a notable trend in 2018, made popular especially by social networking sites. The CSS positioning is fixed, the result is a frozen header pane that is both functional and aesthetically pleasing.
Transparent Design:

Also among the best web designing trends is the transparent design, specifically the use of CSS3. There is no longer need for the pointless and complex Photoshop design that has transparency, but rather different areas of the webpage get tweaked by setting the desired transparency or opacity.
The QR Codes:

QR codes are no longer the preserve of laptop and PC users, mobile platforms now largely support QR codes. This is a huge trend that any modern web designer is aware of and taking full advantage of.
Don't forget Social Media Buttons!

: Social media is huge! A website that is worth visiting must have social media buttons such as Instagram, Facebook and Twitter among others. These must be incorporated into any website looking to keep visitors coming back and getting new ones.
Large logo and header:

An extra-large logo with an outsised header is one trend which is growing in popularity, and will probably inhabit numerous recently designed websites in 2018.
Sketching designs:

Sketching designs in 2018 will not be the latest trends of the web design, but relatively a technique used to customize regular webpage and accordingly become an essential part of a commercial design. Using the sketch will assist to differentiate between a business website and personal interface.
Typography:

Typography in web design was a popular trend in 2017 and will probably remain so in 2018. Websites were making use of Typography as their core design constituent may be more appealing to the reader than the identical site with a lot of images.
Page Layouts:

The advancement of single page layouts in 2018 will stress on personal summary with reduced business supremacy. This web design can focus on the entity, their blog, public media hangouts and others.
Change of perception:

The change in perception to a more practical observation will achieve an ultimate trend in 2018. Experimenting with extraordinary approaches, like the side-shot aerial, might be a demanding ingredient which finds its own way into the web design world.
The trends that develop over time also help professional web design agencies improve as well, allowing them to excel and improve their proficiency and to achieve new heights of creativity and innovation. Some of the most renowned web designers of today have identified the website designs which can be called as the hottest trends of 2018.