Discover the Perfect RMIT Student Accommodation Options
Written by

NewsServices.com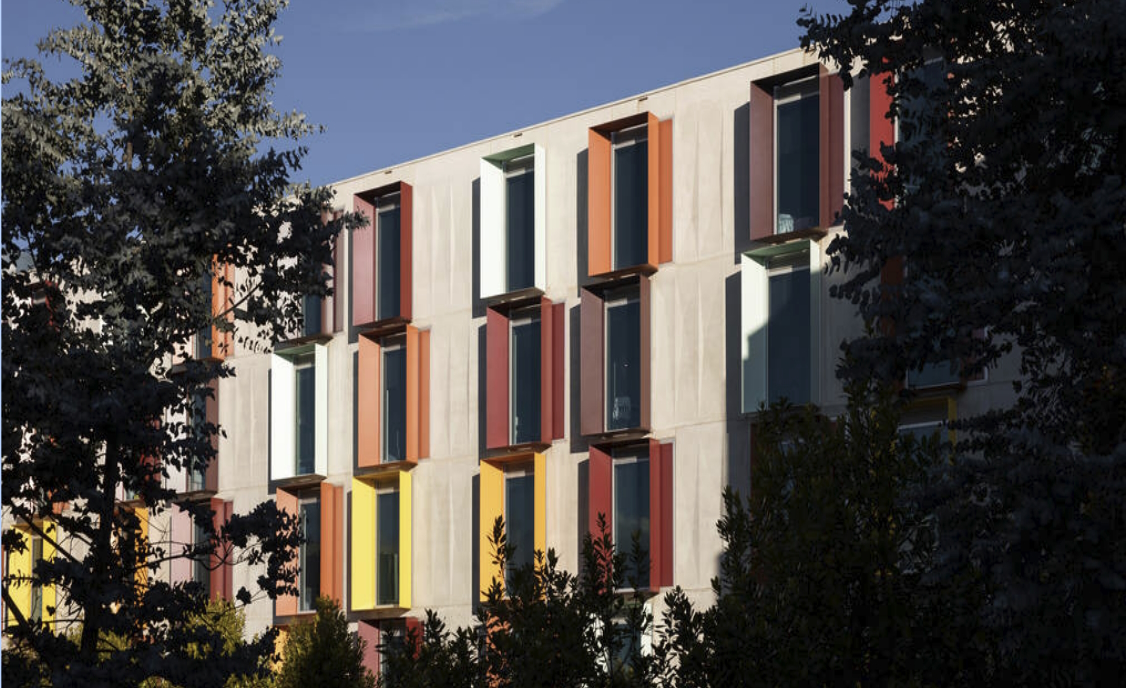 RMIT Student Accommodation offers a wide range of options to meet the needs of its diverse student body. Located in central Melbourne, the accommodation provides convenient access to RMIT's various campuses and city attractions. With a variety of room types available, from shared apartments to private studios, students can choose an option that suits their lifestyle and budget.
All properties are located close to public transport services, ensuring easy access for students who need to travel around the city. Additionally, each property is well-maintained with modern amenities and safety features designed for student comfort and security. With all this in mind, it's no wonder why RMIT Student Accommodation is one of the most popular choices for RMIT students looking for a place to live while studying in Melbourne.
Types of RMIT Student Accommodation
When it comes to student accommodation options, RMIT University offers both on and off-campus accommodation. When deciding on what type of accommodation is best suited to you, it's important to consider the pros and cons of both options.
On-campus accommodation provides students with a unique living experience that puts them close to many of the university's offerings such as libraries, sports facilities, and academic support services. Living on campus also makes it easier for students who are new to Melbourne or Australia since the university provides an array of social activities aimed at helping international students settle in. On-campus housing is usually fully furnished with all utilities included, so there are no extra bills to worry about. However, this convenience does come at a higher cost than other types of accommodation available off-campus.
Off-Campus Accommodation:
Off-campus student housing is often much more affordable than living on campus due to its distance from RMIT University's facilities and amenities. This type of accommodation also allows for greater flexibility when it comes to choosing your furnishings or appliances if desired as well as allowing you more freedom when deciding who you would like as housemates. Despite being further away from the university.
RMIT Student Accommodation: Features & Services
RMIT student accommodation offers a range of services and amenities for students to take advantage of. RMIT student accommodation provides a comfortable and secure environment for its residents, giving them access to the best facilities on campus. From room options to meal plan services, here are some features and services provided in RMIT student accommodation.

Room Options and Amenities
At RMIT, there is a variety of room types available depending on your budget and preferences. All rooms are fully furnished with modern furniture such as beds, desks, chairs, and wardrobes as well as Wifi. There is also access to shared facilities such as laundry rooms with washers/dryers plus communal kitchens equipped with microwaves, ovens, fridges/freezers, etc., making it easy for students to prepare meals in their own time without having to worry about grocery shopping or eating out every day. The university also offers additional amenities like a bike hire service (for those looking for an eco-friendly way of getting around campus) plus study spaces like libraries or computer labs where you can work on assignments or research projects outside your dorm room environment.
Advantages of Staying in RMIT Student Accommodation
Staying in RMIT student accommodation is one of the best investments a university student can make. It offers many benefits, from improved academic performance to enhanced social life and convenience. Here are some of the advantages of staying in RMIT student accommodation:

Improved Academic Performance: Staying on campus provides students with access to more resources and activities that can help them stay focused on their studies and achieve better grades. There are also study rooms available which provide a quiet space for studying, along with tutoring services available if needed. In addition, staying close to campus makes it easier for students to attend classes and lectures on time, reducing the amount of travel time required each day and increasing the amount of time available for studying or other activities that help improve academic performance.

Enhanced Social Life: Staying in RMIT student accommodation allows students to meet new people and make friends from different backgrounds with similar interests, allowing them to become part of a vibrant community during their university experience. This also helps foster collaboration between peers who may be studying similar subjects or working on projects together outside class hours which can further improve academic performance through increased knowledge sharing among peers as well as providing support when needed during difficult times such as exams or assignments due dates.
Disadvantages of Staying in RMIT Student Accommodation 
Studying at RMIT University is an exciting opportunity for many students. But if you're considering staying at the student accommodation, you should be aware of the disadvantages that come with it.
The first disadvantage of staying in RMIT student accommodation is the expensive fees. The cost of renting a room can range from $170-400 per week and this can be difficult for some students to afford on top of their tuition fees and other living costs. This can leave students with limited funds to cover other necessities such as food, textbooks, and transport costs - making it hard to make ends meet.
Another disadvantage is the limited living space available in the dormitories. With so many people sharing one building, it can feel cramped and there isn't much privacy or room to spread out your belongings comfortably. You also have no control over who your roommates are which could lead to difficulties getting along if you don't share similar interests or lifestyles as them.
In addition, since most dormitories are located on campus there may not be access to shops or restaurants nearby – meaning you would need to travel into town for these amenities which could add extra costs onto your expenses and take up valuable study time each week.
Conclusion
Overall, RMIT student accommodation offers a great experience for students looking for affordable and convenient housing. They offer modern, comfortable, and secure living spaces with plenty of amenities to make life easier. With a variety of room types available to suit different needs and budgets, there is something suitable for everyone. RMIT student accommodation is the perfect choice for anyone looking to live in the heart of Melbourne while studying at one of Australia's most prestigious universities.