A Small Business Guide To Registered Agent Services
Written by

NewsServices.com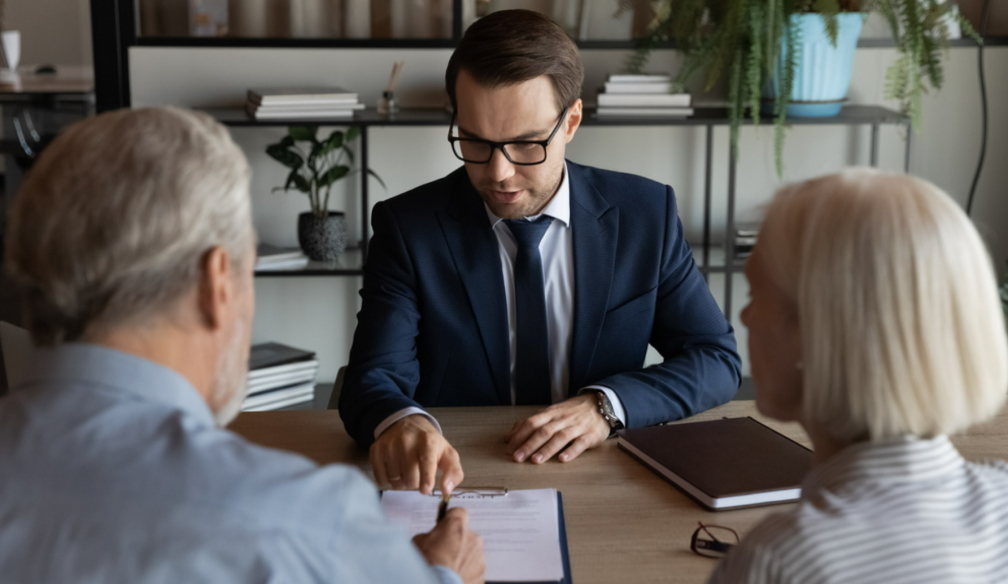 If you're planning to start your own company, one of the things to include in your plan is choosing a proficient registered agent. A registered agent is an individual or company commissioned to receive legal documents on behalf of a corporation (such as a limited liability company) and convey important information to the owner in due course. It may include legal correspondence, tax, and government regulations.  
All states require interstate business entities or limited liability companies (LLCs) to acquire registered agents and offices. The agents must be based in the state where you intend to do business. They should also specify their physical address and be found in the office during standard business hours. 
Here's all you need to know about registered agent services:
How Registered Agency Services Work
When a case is filed against your company, the justice department issues a notice called the service of process. Your agent's principal role is to receive the service of process and submit it to your company's lawyer. Your attorney then prepares an appropriate legal response. 
Any business enterprise (no matter how well run) can be engaged in a legal battle as a defendant or a plaintiff. And whether your company is the defendant or plaintiff, a registered agent's work is to ensure they collect the service on your behalf and initiate a response process without delay.
Qualifications Of An Agent
Anybody above 18 years can be a registered agent. However, they have to meet particular requirements, which include: 
- Physical presence in the state where your business is located 

- Have physical address (not post-office box details) 

- Should be available at the office during working hours
You can register a relative, a trusted friend, your lawyer, a team member, or yourself as your registered agent. However, doing so may cause problems if the individual listed is not from the state and can't receive mails. And as a start-up, it'd help to follow the proper procedure and avoid unnecessary complications that could jeopardize your business. A reputable and reliable registered agent can help you deal with all legal issues as you run your business.  
How To Get An Agent
Suppose you're not available in the state where your company is registered, and you neither feel comfortable naming an employee nor managing it independently. In that case, you can hire a registered agent. Begin by looking for an agent within your business' state or inquire from the state's business department. You should hire an agent qualified to handle your business' long-term needs.
If your company has businesses in many states, you'll need an agency that offers countrywide services. For instance, the swyft filings registered agent service is located in all 50 states and is widely known for its exemplary service to business entities.   
You can do the following to get an excellent registered agency for your business:
- Request for referrals from friends, relatives, or other businesses

- Search your state's business department portal for certified agents

- If you have one in mind, request to see their portfolio and see if there are any incriminating customer complaints
What To Look For In An Agency
When choosing an agency for your enterprise, you should consider several factors. Different agencies provide different levels of service. When looking for a registered agency, you need one that's precise, consistent, and reliable. The agent should:
- Ensure safe reception and delivery of all essential documents

- Understand the compliance rules of the state where your business is registered

- Have existed in the market for more than five years

- Confirm their address and ensure they're always open during working hours 

- Have competent staff who can handle private information without exposing it to the public
Why You Need An Agent 
It'd help if you had a registered agent for the following reasons:
To Avoid Risk Of Non-Compliance
Filing annual tax returns and other reports can sometimes be confusing and burdensome, especially if you're doing them alone. You may submit erroneous reports that could cause compliance issues with your regulator. Some registered agent service providers are proficient tax advisors, and they can help you update your statements, avoiding compliance issues with your state.   
Imagine getting served while attending to your clients! It may happen if you decide to have a relative, a trusted friend, or an employee as your registered agent. It's an embarrassment that could reduce your client base and cost your entire enterprise. But by hiring an expert, you ensure that critical legal issues are managed appropriately and with privacy.
To Protect Personal Information
If you choose to represent yourself, you risk exposing your private information, such as an address, name, and net worth. And when your confidential data is on public record, you'll be exposed to telemarketer calls, junk mail, credit card offers, and an endless stream of sales calls. As you can see, hiring a proficient agent guarantees privacy and provides you ample time for personal growth and financial transformation.   
To Work Within Your Time Limi

ts
All states require agencies to always be open during standard working hours. If you register yourself as an agent, you must be available from 8 am to 5 pm on all working days. Failure to avail yourself can attract several legal battles with heavy penalties. On the other hand, hiring registered agent services can enable you to work anytime you want.
Conclusion
Hiring a registered agent service provider for your business, start-up, or LLC has more advantages than disadvantages. As a business owner, you may not understand the compliance requirements and laws for every state you want to invest in. That's why you'll need an agency with a physical presence in every state where your business operates.  
Registered agents must have a physical address, be available on all working days, and receive legal documents on your behalf. You can get an agent through referrals or by checking your state's business department portal. A good agent should have a competent staff, have been in operation for several years, and understand the compliance rules of the state where your business is registered. Avoid registering yourself as an agent for your business since you may make an error that could cost you significantly.