How to Effectively Treat Broken Capillaries on Your Face
Written by

NewsServices.com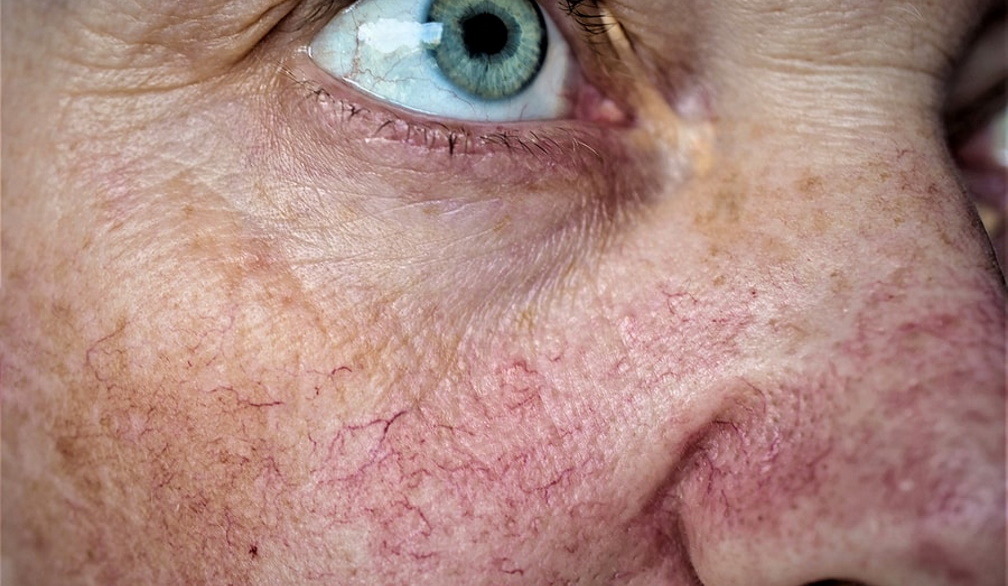 Everything that affects the skin can be irksome and uncomfortable for people who are self-conscious about the appearance of their skin. When the effect manifests on the face, this is made worse. The facial skin can be impacted by a variety of factors, some of which are brought on by poor skin care routines and attitudes. This demonstrates how the skin is one organ that can reflect our habits and way of life.
Broken capillaries are just one of the many effects of our habits and lifestyle that are seen on the skin. This effect is characterised by skin that has noticeable red patches. The definition of broken capillaries, the method of treating broken capillaries, and all other relevant information will be covered in this article.
Broken Capillaries: What Are They?
Broken capillaries are a skin condition that affects the skin that is characterised by the presence of noticeable red patches on the skin, as was previously mentioned. These red patches develop when the veins that carry blood to the skin's outer layer weaken and enlarge, making them more noticeable. We describe the causes of broken capillaries in order to better understand what they are. They consist of:
Smoking and drinking: Regular use of tobacco products and harmful substances like alcohol erodes the lining of the veins that carry blood to the epidermis.

Chemical usage: Some of the chemicals in our face wash are toxic poisons that are extremely bad for the skin and cause broken capillaries.

Genetics: Broken capillaries can be inherited, even though it doesn't happen often.

Extreme temperature: When exposed to extreme temperatures, the skin's outer walls of blood-carrying veins may weaken, causing the blood to enlarge and become visible in the skin's outer layer (broken capillaries).
Who is at Risk for Capillary Breakdown?
Although it is uncommon, it is possible to inherit broken capillaries, as was previously mentioned. However, people with thin skin, rosacea, or acne are more likely to experience it.
How Can Broken Capillaries Be Treated?
Vbeam laser treatment is the most effective remedy for broken capillaries. Targeted veins close to the surface of the skin are treated with laser beams of a particular intensity. The beams prevent blood from flowing through the veins, which causes the veins to collapse and restores smooth, fine skin.
This procedure can be completed quickly with little to no recovery time, so anaesthesia is not necessary. It can be used to treat broken capillaries on any part of the body and provides a long-lasting result.
How Can You Tell If Broken Capillaries Is Right for You?
Consulting with your skin doctor is the first step in determining whether you should undergo a broken capillary treatment. Your doctor will advise you on how to prepare for treatment and assist you in determining whether the broken capillary treatment is best for you. The steps you should take to care for your skin after having broken capillaries treated are also explained by the doctor.
Conclusion
Knowing the causes of broken capillaries, the best ways to treat them, and what to do after treatment are all necessary for effective treatment. Fortunately, the information above has been highlighted in this article. You must also make sure to see a reputable specialist for the treatment. If you suffer from broken capillaries on your face, contact a Gold Coast skin clinic today to discuss your treatment options.