Aussies turning to handbags to invest in
Written by

Tess Sanders Lazarus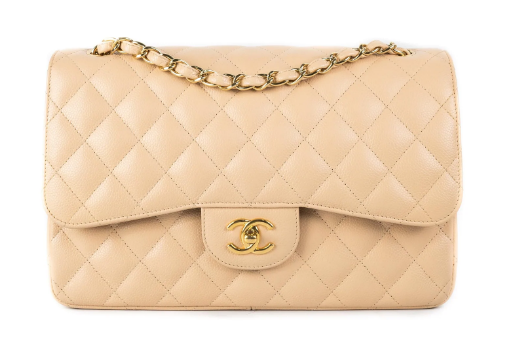 According to Angela Leung, founder of The Purse Affair, Australia's largest and most trusted retailer for the sale and purchase of pre-loved luxury designer handbags, Aussies are turning to pre-loved bags to invest in rather than other types of assets.
The Purse Affair has been operating for over five years and is now one of the world's most trusted retailers in its market. It has two stores in Melbourne, one in the city and the other in Westfield Doncaster, and an online store.
"We are seeing a big increase in the number of people wanting to purchase pre-loved and vintage designer handbags," Ms Leung said.
"The reasons are varied. Some people want to enjoy the sophisticated look and feel of a luxury brand without the price tag of a new one. Given high levels of demand, in order to get popular styles people are also having to turn to pre-loved bags to find the designs they want.
"Nearly 70 percent of luxury shoppers are now open to buying pre-loved handbags. Many pre-loved items that we sell are in immaculate condition with very minimal wear, so it almost feels like they are brand new.
"Many people are seeing the price of pre-loved and vintage bags continue to grow in value and they want to purchase them as an investment. A large number of our customers are telling us that they would prefer to invest in pre-loved luxury designer bags than put money into the stock market. For example, the price of Chanel Classic Flap bags has increased by 20 percent per annum for last five years.
"We regularly receive amazing rare and vintage items into our stores and they are snapped up in minutes. In fact, we have a waiting list of customers demand is so high."
Pre-loved handbags are going up in value
"The value of timeless pre-loved designer handbags has been constant for the last few years, and it soared even more so during the pandemic. Hermes Birkin bags have increased by over 50 percent in value. Chanel quilted handbags have increased by nearly 50 percent. And the prices are continuing to go up, which means it is a good time to keep buying," Ms Leung said.
"We don't see the upward trend in prices changing anytime soon. In fact, as interest rates and inflation rise, we expect demand for pre-loved bags to continue due to scarcity."
Good investments with fashion use
Leung states that pre-loved handbags provide the best of both worlds for investors.
"Not only will many pre-loved luxury designer handbags go up in value, you can also enjoy them by using and wearing them," Ms Leung added.
"As long as you are careful to ensure the bags are kept in good condition, they will continue to rise in value and continue to be sought after."
Certain eras are in strong demand
"The revival of Sex and the City has created a surge in demand for pre-loved Dior and Chanel handbags," Ms Leung added.
"We are also seeing strong interest in pre-loved handbags from the nineties and 2000s. When buying for investment purposes, we always suggest to our customers to look at pre-loved handbags that are classic styles such as the Chanel Classic Flap, Hermes Birkin or Lady Dior. These styles have annual price rises and make great investments."
Care and storage
"It is important when you are purchasing a pre-loved luxury designer handbag to ensure you keep it in good condition, such as keep corners clean and the shape intact, and avoid colour transfer." Ms Leung said.
"If the bag comes with a dust cover storage bag, ensure you keep this. When storing the bags, keep them in a cool dry location away from direct sunlight and keep them covered in a light or white bag so there is no colour transfer.
"Avoid wearing dark coloured denim and hand cream or lotion that might damage the leather, especially on top handle bags."
About The Purse Affair
As cofounders, Angela and Alex Leung established The Purse Affair when Angela was looking for a way to supplement her love for luxury handbags. They recognised the gap in the market for a trustworthy, reliable pre-loved luxury handbag site in Australia so they decided to enter the market. Selling through The Purse Affair is simple; they take on all the risk of chargebacks and the hassles of dealing with customers – just send in the item and wait to get paid.