Dermody Properties acquired 961 acres of land in El Mirage, a Phoenix suburb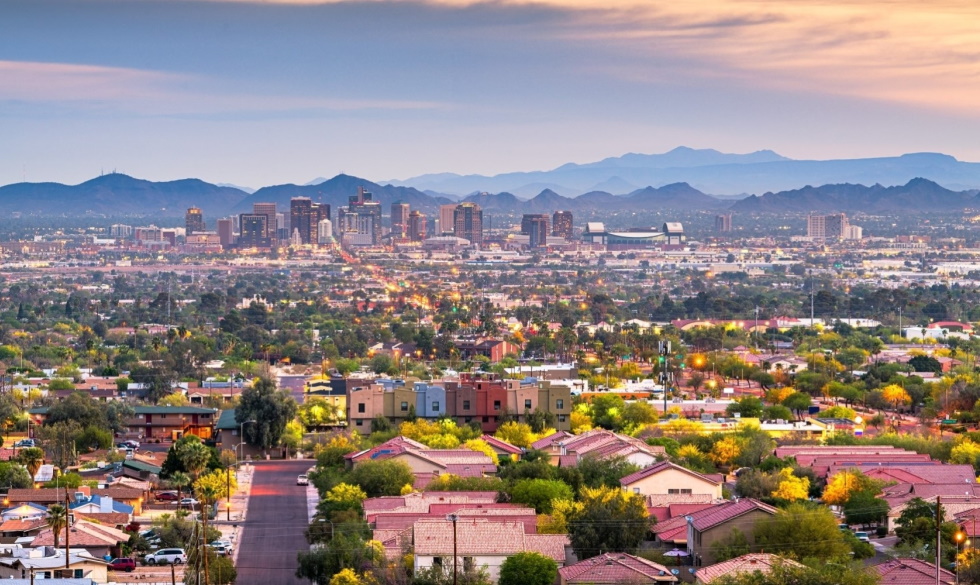 Dermody Properties is a national private equity real estate investment, development, and management firm focused exclusively on the logistics real estate sector. It has announced the purchase of 961 acres in El Mirage, Ariz., a Phoenix suburb, developed into Copperwing Logistics Center, one of the state's largest industrial parks.
Over the next ten years, Dermody plans to build 10 million square feet of speculative space and around 300 acres for third-party owner/users and build-to-suit clients.
Since the beginning, Novo Development, a part of the initiative, will continue to support the new enterprise. The land was purchased from the John F. Long Family Trust. The Trust has created over 30,000 houses over the last four decades, including Arizona's first master-planned community, before focusing on retail and commercial developments in the West Valley, Arizona market.
The land had already been marked for industrial use. Furthermore, the site is located within a designated Foreign Trade Zone (FTZ), which means that enterprises in the park who are active FTZ users can save up to 75% on real estate and personal property taxes. Dermody Properties also plans to add additional water and sewer sources and new roads and park amenities to the site.
Why Phoenix is enjoying the spotlight
With 1.7 million residents and a projected population of 2.1 million by 2030, the West Valley is a thriving municipality. The West Valley is shedding old stereotypes and becoming a destination for people to live, work, and play, thanks to big-name corporations like Taiwan Semiconductor Manufacturing Company (TSMC) investing in the region.
As the pandemic fades and businesses resume normal operations, the West Valley's patterns hint at further growth. Of course, this growth is limited to Phoenix, but other places worldwide register a renewed appetite for property management in the post-lockdown period.
With its plant under construction along the I-17 and Loop 303, the City of Phoenix enticed TSMC to Arizona. With TSMC's entrance in the West Valley, other businesses will have a stronger incentive to follow suit.
Manufacturing plants have replaced agricultural pastures further south on Loop 303. In Glendale's New Frontier District, well-known brands like Red Bull and White Claw are canned. Novembal, a manufacturer of plastic bottle caps, and Tyr Tactical, a maker of body armour, both have locations in Peoria.
Arizona is at the top of the list for new semiconductor investments. It has earned the "U.S. Semiconductor Central" from Forbes. It follows the successful 2021 Arizona legislative session, which saw the state's most significant tax cut in history passed, allowing every Arizona taxpayer to save more of their hard-earned money.
A flood of healthcare investments is making its way west of I-17. For example, Phoenix Children's Hospital announced in June that it would construct a $135 million campus in Glendale. By 2030, the Arrowhead Campus will have created 473 healthcare jobs and serve the West Valley's 500,000 youngsters.
Phoenix Children's is expanding its presence in Avondale with the Southwest Campus and the hospital in Glendale. It will comprise a $33.5 million medical office facility. It will also expand its specialized services at Phoenix Children's Southwest Valley Specialty and Urgent Care Centre and convert the current urgent care centre into an emergency department. In addition, Phoenix Children's Sports Medicine Clinic, which will serve young athletes, will also be located in the city.
When a firm considers relocating, one of the advantages Phoenix offers is a diverse choice of housing options for personnel from the C-suite to entry-level workers. In addition, Phoenix home prices were up 28.1 percent year over year in November 2021, with a median price of $410K. On average, homes in Phoenix sell after 30 days on the market, down from 32 days last year. Hence, property management in Phoenix is a lucrative economic activity for the coming years.
Another draw for businesses to come to Phoenix is the entertainment and recreation possibilities. It's one thing to have affordable housing, but companies and their employees want to do more than live and work. As the region expands, so do the game options. The season finale races for NASCAR's three national series, the NASCAR Cup, Xfinity, and Camping World Trucks, are held at Phoenix Raceway in Avondale.
Musical acts from all around the country and the world perform at Gila River Arena, Ak-Chin Pavilion, and State Farm Stadium. The Arizona Broadway Theatre and Theatre Works are two options for local entertainment. In addition, the Arts HQ Gallery hosts seminars, community activities, and lecture series and displays artwork created by West Valley people.