eToro's new open-source programming language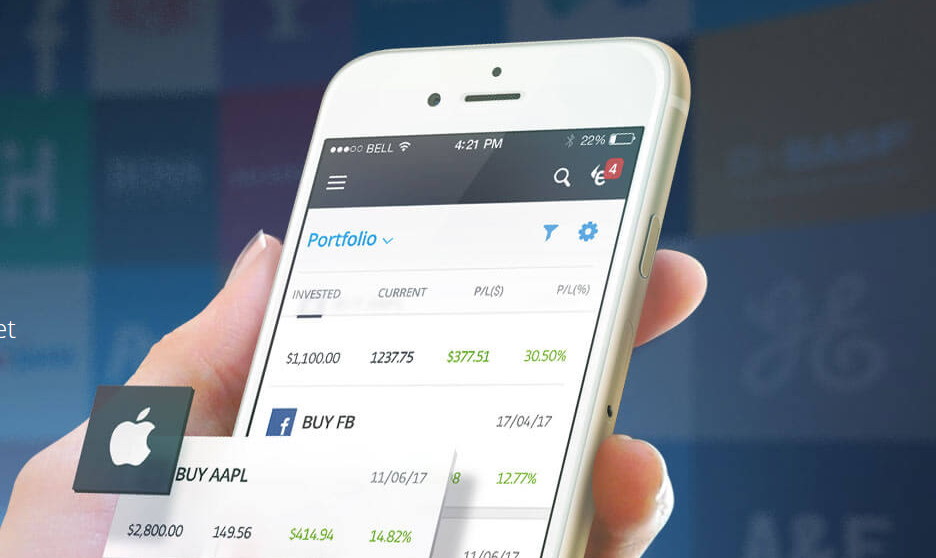 eToro, the global multi-asset investment company, has today released the details of Lira, a new open-source programming language for financial contracts. Lira is the first step in bringing the $500 trillion OTC derivatives market onto the Blockchain by introducing a new formal contract language.(i)
Lira is a domain-specific language that can be used to write OTC financial contracts for assets currently on the Ethereum blockchain. It is both secure and easy to programme whilst guaranteeing self-executing global settlement and automated trade reporting and monitoring. Its easy tracking and compression will enable better collateral requirement efficiencies. Furthermore, it is the first decentralised finance (DeFi) project that will look to expand the code across different blockchains now that it is open-sourced.
Yoni Assia, CEO and Co-Founder of eToro, commented: "Bringing the OTC derivatives market onto the blockchain will bring more transparency and capital efficiencies to the industry. Activities in the post-trade cycle, such as settlement and the clearing of derivatives, are both expensive and a source of systemic risk. We believe that blockchain technology can provide a secure execution environment in which settlement is guaranteed by design. That is why today we are introducing a new formal contract language - Lira. This has the potential to open up and transform the derivatives market."
At present, native blockchain scripting languages are subject to broad design requirements. This makes them error-prone (as seen for example by the Dao Hack) and thus unsuitable for writing financial contracts. The flexibility that is offered by the native language is also a potential security threat, presenting an opportunity for attackers.
Professor Omri Ross, eToro's Chief Blockchain Scientist, said: "45% of smart contracts on the Ethereum blockchain have errors because of the broad nature of their design. Lira is built on formal verification, a mathematical equation that proves the language will deliver the promised outcomes.
"We have decided to make this language open source so that the community can help to move forward what we hope will be an important addition to DeFi. We envision this code to be developed further across different blockchains and will include algorithms to help reduce collateral burdens thereby helping to increase liquidity in the derivatives market. By being able to write financial contracts on the blockchain, Lira could open up the derivatives market and decentralise one of the most important financial industries in the world."
Lira was developed by eToroX Labs. Led by Professor Omri Ross, eToro's Chief Blockchain Scientist, it acts as an internal innovation unit tasked with the research and development of infrastructure for the representation of assets and the execution of trade processes on blockchain infrastructure. Omri will be hosting a two hour workshop session on Lira at the forthcoming Devcon in Osaka in October.
eToro has a history of supporting the development of the crypto community with projects such as Coloured Coins and GoodDollar. Lira is another contribution to the blockchain community who support this latest project.
Greg Dipriso, Global Head of Business Development at MakerDAO, said, "Lira is a great step in opening the Defi space for new products suited for servicing the OTC market."
Nicolas Arqueros, CTO of Emurgo, added, "Lira is based on functional language and formal verification, we believe these will be an essential part in the future of blockchain technology and financial protocols."
Yoav Weiss, CTO of Tabookey, commented, "The full potential of blockchain technology for financial markets has not yet been realised. Lira presents a practical solution for the derivatives market and is underpinned a strong team. We'll be following the project's development closely."
Derivatives are at their most basic, a contract that derives its value from the performance of an underlying entity (asset, index or interest rate).
(i)
Source
: Bank for International Settlements, 2019:
https://www.bis.org/publ/otc_hy1905.htm
About eToro Australia
eToro was founded in 2007 with the vision of opening up the global markets so that everyone can trade and invest in
a simple and transparent way. The eToro platform enables people to invest in the assets they want, from stocks and
commodities to cryptoassets. We are a global community of more than 11 million registered users who share their
investment strategies; and anyone can follow the approaches of those who have been the most successful. Due to the
simplicity of the platform users can easily buy, hold and sell assets, monitor their portfolio in real time, and transact
whenever they want.
eToro has pioneered value-added services such as CopyTrading™ and CopyPortfolios™, as well as the Popular
Investor program, which allows eToro qualified members to earn and additional income directly from eToro when their
investments are copied by another member and allows others to gain from their wisdom, experience and success.
eToro is regulated in Europe by the Cyprus Securities and Exchange Commission, regulated by the Financial Conduct
Authority in the UK, and by the Australian Securities and Investments Commission in Australia.
URL: www.etoro.com.au
Twitter: https://twitter.com/eToro
YouTube: https://www.youtube.com/user/etoro
Facebook: https://www.facebook.com/eToro/