Domino's promises new focus to address customer concerns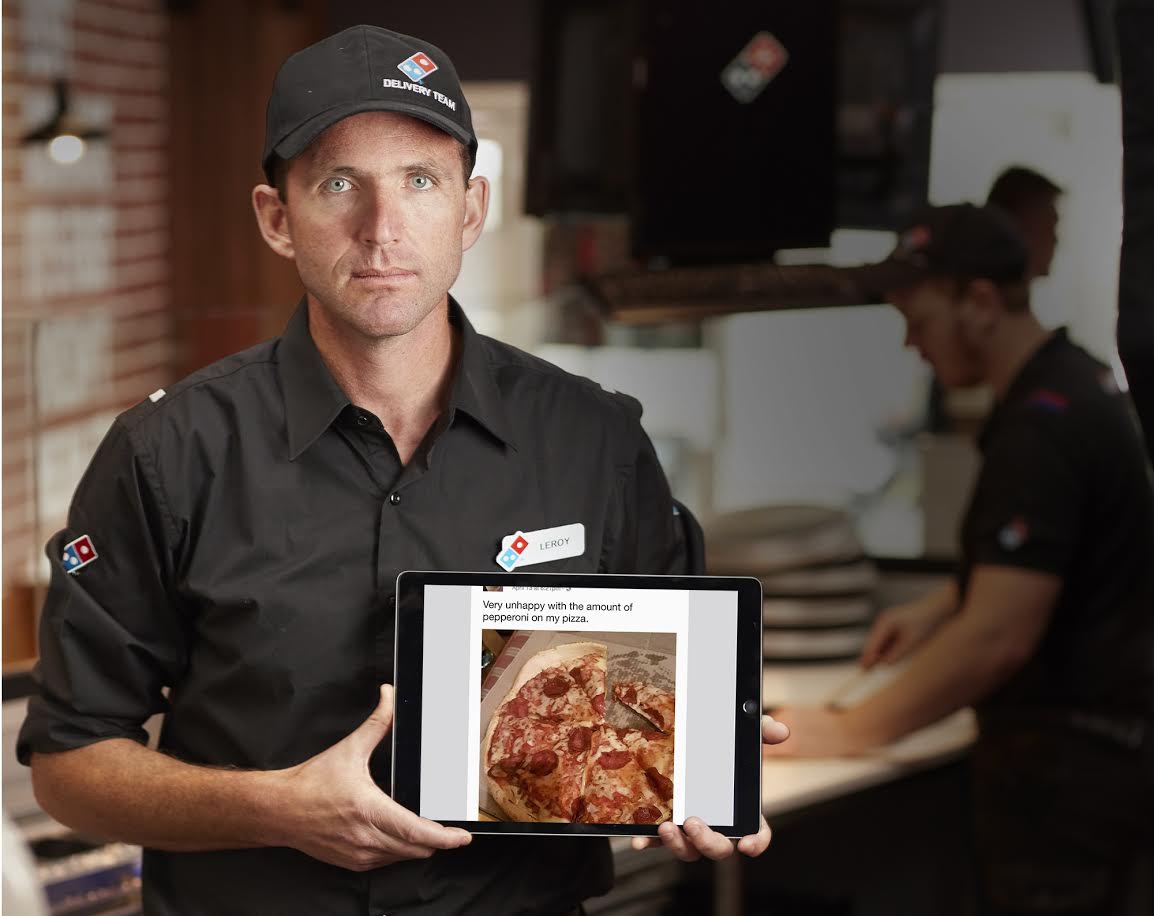 Domino's has today revealed the top frustrations for its customers including missing garlic breads, uneven pizza slices and poorly distributed pepperoni – after completing extensive market research. The Company is promising to do better in its new 'We Care' campaign.
The new campaign focusses on real store owners and real customers and highlights the Company's commitment to its customers and 100% satisfaction guarantee.
Each of the 600 stores in the country closed for one hour this weekend for a training session for team members, designed to address the most common customer complaints, ahead of the new campaign which launches today.
Nick Knight, Domino's CEO for Australia and New Zealand, said the campaign and training session recognised customers valued Domino's products and speed, but wanted every product in every meal to meet their expectations.
"We have run a number of focus groups and our customers tell us they love our products, but when we make a mistake, they want it fixed as quickly as possible – and we will," Mr Knight said.
The campaign, featuring Multi-Unit Franchisees Leroy Day and Kym Wood, tells Domino's customers the company will ensure its products and delivery service, with a money back or replacement guarantee.
Following intensive market research, Domino's has gone back to basics, re-training staff in its network of stores throughout Australia, to focus on the fundamentals of great pizza making and great service. 
"'Slow where it matters, fast where it counts,' has long been the mantra of Domino's, and we recognise that over time errors have been made and attention to detail has wavered," Mr Knight said.
"It is not acceptable that our customers receive a less-than-perfect pizza, that items from the order are wrong or missing, or pizza slices are unevenly cut or topped.
"100% customer satisfaction is our goal for every order, and our latest campaign tells our customers we've listened and that we're going to do better."