More than banking done right, consumer data rights are set to transform our lives
Written by

Ross Buckley, Professor, Faculty of Law, UNSW
There's a revolution under way in commerce. Within five years, the consumer data right will have transformed competition and simplified the way we live.
Yet most of us know little about it, or think it is restricted to banking.
It's the brainchild of former Productivity Commission chief Peter Harris[1] and Scott Morrison when he was treasurer.
Read more: How open banking could transform financial services[2]
The Productivity Commission was asked to inquire into the use of big data.
It made all sorts of recommendations about how the government could use data better, but only after first delivering an overarching recommendation[3] that would deliver ownership of consumer data to the consumers who provided it.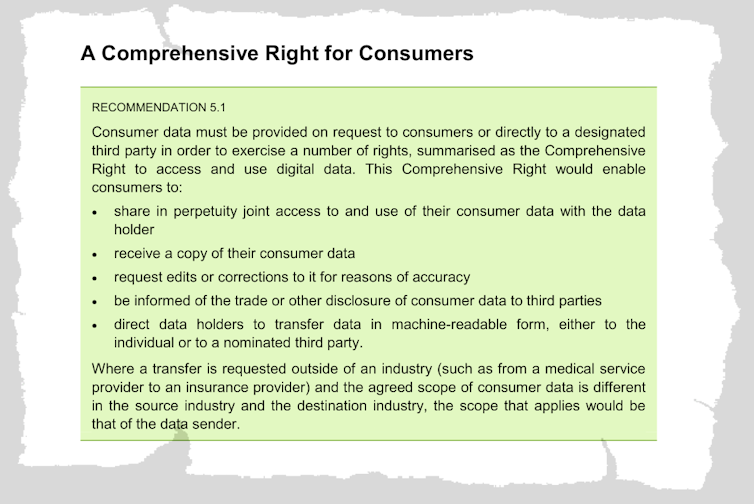 Authors: Ross Buckley, Professor, Faculty of Law, UNSW
Read more https://theconversation.com/more-than-banking-done-right-consumer-data-rights-are-set-to-transform-our-lives-166036