Virtual Care Solutions: Medicine Goes Online
Written by

NewsServices.com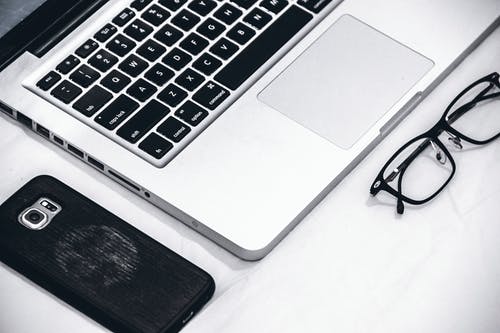 When the world went into lockdown from March 2020 due to the Coronavirus pandemic, no one would have imagined being confined to their homes for so many months. The human race had to adapt to this 'new normal' by seeking innovative ways to keep businesses up and running.
The gaming sector, for instance, saw a boom in online services as real money slot players could no longer visit brick-and-mortar casinos due to forced closures. Players who used to prefer in-person gaming had to get used to playing games like the Ramses Book slot at online casino platforms as they wait for things to get normal.
Medicine also transitioned to internet-based service provision, leading to the tremendous growth of Virtual Care, a system that we thought was still decades away. In case you were wondering, Virtual Care is a means through which health care providers can remotely treat and communicate with patients through video, phone calls or instant messaging.
However, this branch of medicine is not as new as it sounds; it has been advancing at a snail pace since the 1960s, but the Coronavirus breakout accelerated its advancement by leaps and bounds. Covid-19 pushed caregivers into using Virtual Care to protect both vulnerable patients and caregivers, and this has led to the application of discoveries that will change how health care providers and consumers interact. Here is a highlight of how Virtual Care has recently advanced:


Mental Health
The Coronavirus has brought about anxiety and uncertainty among individuals, as most of us have had to worry about our loved ones and our livelihoods. So far, the Coronavirus death toll stands at 2.5 million people, with the US having the highest numbers at more than 500 thousand. Moreover, job losses were at a record high with 9.37 million people losing jobs in 2020, the worst rate since 1993.
The forced self-isolation measures have led to emotional disturbances, mood alterations, insomnia, panic attacks, uncontrolled fear, grief and other psychological symptoms. The number of calls to suicide hotlines has gone up, not only creating a concern for the well-being of already existing mental health patients but also new cases.
With physicians already overwhelmed which tending to emergency cases, in-person visits for other services have been reduced significantly. With Virtual Care, consumers can now schedule appointments with their mental health clinicians without the fear of walking into crowded places.
There is also the issue of substance addiction. AA and NA meetings had to cease temporarily due to the pandemic, and community support became a tricky affair. Virtual Care can ensure that patients struggling with addictions can be connected remotely to caregivers. Large organizations have already put-up measures to ensure their employees get to talk to therapists to root out any underlying issues that could affect their well-being, mentally.


Cost of Health Care
Virtual Care makes treatment accessible for low-income patients as it's way cheaper than in-person visits. The savings could be up to 50% on consultations, but when you add the transportation costs and time invested in in-person visits, they could be more.
But then again, it's worth noting that the type of illness will determine whether in-person or virtual visits would cost more. For example, some conditions may be cheaper on the first consultation, but subsequent follow-ups, lab tests and prescription refills may drive up the cost.


Chronic Illnesses
Amid the frenzy associated with the pandemic, one huge demographic of patients remained at risk of already existing conditions. Some chronic illnesses increase the vulnerability of patients to Coronavirus and thus, remote visits help in keeping such patients out of harm's way.
Virtual chronic care management is a two-way street, in that patients get to call in to set appointments, or caregivers call in to remind patients of upcoming appointments and medications. Patients with diabetes, hypertension or even cardio-respiratory diseases can now receive quality chronic care management through Virtual Care.
Even so, there's still some level of risk for patients with chronic diseases to aggravate their conditions if they are not monitored properly when too much focus is put on Covid-19 exposure.


Rural Hospitals
Rural hospitals are the backbone of community-level health care. Unfortunately, they are often not well stocked, and top-notch physicians are usually not willing to relocate to remote areas, possibly due to hardships and other factors. As a result, patients requiring more specialized services are forced to invest additional time and resources to travel to bigger, better-equipped facilities. Some of these very important facilities have since shut down due to the lack of confidence from the community and their inability to keep things running without adequate resources.
Telemedicine's entry onto the scene may just salvage the situation. Doctors, regardless of their location, will have improved access to patients, and physicians are now able to consult one another without having to spare time in their already busy schedule to come up with more accurate diagnoses, thus allowing for timely interventions. Besides, extended referrals will ensure that patients can receive more affordable care at their own convenience.


The Medical World is Going Virtual
Virtual Care stands to benefit caregivers, patients and health care organizations. With the big strides it has made in just the past year, it's expected to grow exponentially within the coming years.
Some improvements still need to be made in terms of reimbursement policies, privacy protection rules and training on the equipment needed. Even with the few challenges, the benefits far outweigh the risks, and as time passes, we expect to see more improvements and effective ways to implement telemedicine.