Improving Employee Experience with Integrated Tools
Written by

David Piggott, Managing Director ANZ, Jabra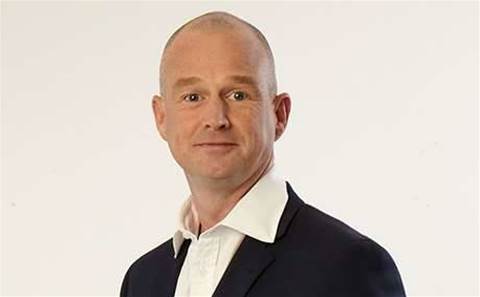 By now, it is clear that one of the knock-on effects of the global pandemic is the fact that the way we approach the workplace has significantly altered. Work is no longer just somewhere you go; it is clearly something that you do.
To this end, many organisations have now adopted a hybrid working model – one that enables employees to have the freedom to work more flexibly from anywhere. However, as businesses, ensuring the hybrid working model still delivers productive output is imperative to success.
With remote working part of this new normal, organisations must take stock of their current toolkit of solutions and collaboration tools to identify if employees are well-equipped to be able to work effectively – hence professional-grade devices such as headsets, speakerphones, and cameras are critical to enable everyone to perform at their best regardless of location.
With an integrated platform where all devices and platforms are synced and in tune with each other, teams will be able to collaborate effectively together and deliver strong results that impact the business for the better. Seamless integration is key to a thriving collaborative workforce. One that ensures communication is open and brings everyone together to find solutions that will meet the demands of changing times.
Providing the right tools for business recovery
As organisations move forward and enter recovery mode, business leaders must provide their teams with the right tools to maintain this momentum. Virtual collaboration sky-rocketed during the pandemic and is likely to continue being a dominant feature as part a hybrid working model or in some cases, the ability to work remotely on a permanent basis.
With investment in the right kind of technology to make collaboration easier, business leaders can easily reduce communication barriers which inhibit productivity. Certified devices are one way of doing this, they are tools specifically designed to easily integrate with collaboration platforms and provide a straightforward user experience.
This means that team members can lean on the technology to do the heavy lifting while they focus on tasks that truly matter, optimising concentration, collaboration and flexibility.
Adding value to the user experience
As workplaces split between remote employees and office dwellers, it is important to not only keep teams connected, but add value to their communications. Streamlining the process is a critical element to enable easy communication between teams. This means selecting a multi-channel communication platform that allows employees to collaborate via multiple means whether it be video calls, audio calls or instant messaging.
Once the main platform is selected, organisations can then look to elevate its use by providing employees with certified devices. For example, Jabra's Evolve 2 range is certified to be used with Microsoft Teams ensuring call control and high-quality audio, with the Evolve2 85 having a dedicated Teams button to make it easier for users to get the most of out the platform in a convenient way.
Integration matters
Integrated devices are essential in the modern workplace. With employees busier than ever, they need to leverage smart solutions that optimises how they communicate with their colleagues, facilitate concentration in a variety of locations, and support flexible ways of working. Organisations need to place greater value on the tools they provide their employees and understand the definitive link they have to overall team and customer satisfaction. Think of a carpenter with a lousy drill – the job is much more challenging and requires more time to complete without the right tools.
Empowering employees to seamlessly switch between work and meetings will allow them to be much more efficient and productive. The future of work is more mobile and flexible than ever before, so ensuring the technology we use is fit for purpose will enable teams to reach their full potential.