Big Girls Don't Cry Anymore saved
Written by

Tess Sanders Lazarus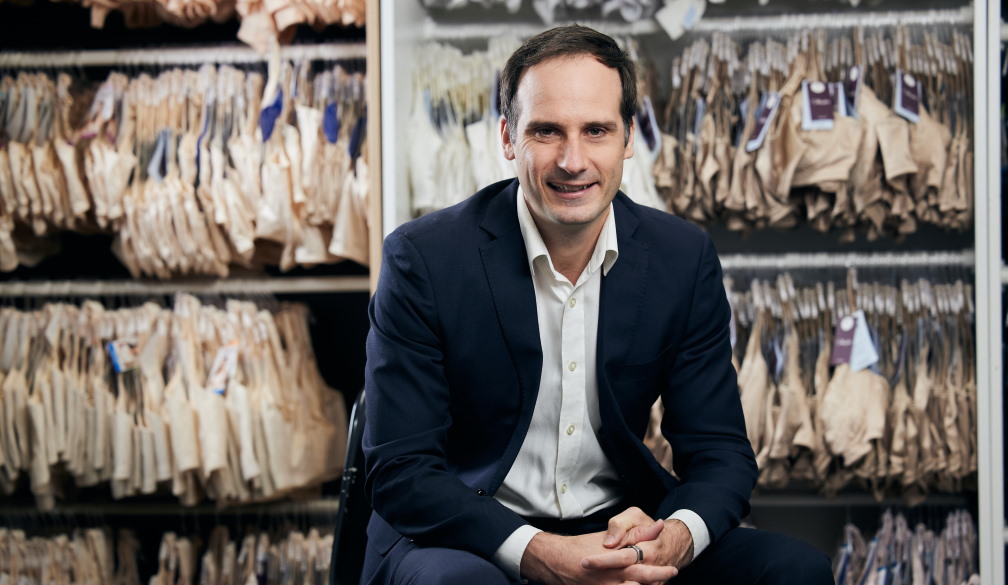 Iconic Australian plus sized lingerie brand saved from liquidation
Much loved Australian body positive lingerie retailer brand, Big Girls Don't Cry Anymore (Big Girls), has been bought by the Curvy group after the business fell into liquidation in late 2020.
"Curvy is all about supporting women and offering a great range of fantastic bras in harder to find sizes. We've been fans of the work undertaken by the Big Girls team for years and have been watching them from afar with lots of respect. Out of all the bra retailers in the market space, Big Girls' customers resonate the closest with us," Curvy owner, Wes Blundy, said.
"It was tragic news to see Big Girls close. It took everybody by surprise. We felt if there was someone that should take on the privilege of keeping this iconic and much loved brand alive, it should be us since our mission is so similar. Out of the dust, we purchased the brand, its website and social media accounts.
"We are so happy to welcome the Big Girls brand to the Curvy family. Big Girls stocks some leading international specialist plus size brands that are new to us and we're really excited to be partnering with these leading brands.
"We're excited to announce that with this acquisition, the Curvy group of businesses now offers the largest range of bras in Australia. Through our Curvy range, we are also looking forward to the opportunity to introduce Big Girls' customers to a host of new brands.
"It can be hard enough to find fashionable bras, in harder to find sizes, in capital cities, let alone in regional Australia. We know Big Girls served many women in regional areas who have no local option to buy fashionable bras, so it is incredibly important to us that this service continues."
According to Blundy, he is committed to restoring consumer confidence in the infamous Big Girls brand across the country.
"We understand that people are still chasing products and refunds from the previous business, and we will do everything we can to support these customers," Blundy said.
"The whole situation is incredibly unfortunate and has left many in the Big Girls' loyal customer base in a disappointing situation. While the responsibility for this rests with the previous owner, we want to step up as proud Australian business owners and help impacted customers where possible. Sadly and understandably, their trust has been broken and we want to do what we can to restore it."
Blundy has confirmed that the new business will be assisting customers impacted by the now closed business by:
Helping them to seek refunds through credit card providers, Paypal and BNPL provide

Offering discounts on future purchases
"We have worked quickly to absorb elements of the Big Girls offerings into the logistics of our Curvy business. We feel very confident that Curvy's highly revered and established approach to logistics and to e-commerce procedures will enable us to deliver our award winning customer service and fast shipping to all of our new Big Girls' customers.
"We're really excited to get to know them and learn from them as we continue to grow and improve the customer offering for a segment of women who've been largely ignored by the major retailers. We want relationships with Big Girls' customers that are transparent, and for everyone to feel safe and a sense of belonging to this incredibly supportive and uplifting community.
"We are entering this new era for Big Girls with commitment, purpose and compassion. Our aim is to regain trust and rebuild the brand. We feel deeply for the customers who have been impacted negatively by the closure of the previous business, so we are ready to take on feedback and shift Big Girls on a positive trajectory – reinstating the brand to its former glory.
"Our focus will be transparency in all that we do, clearly informing customers prior to purchase, if an item is not available for immediate dispatch, and delivering exceptional customer service at all stages of the shopping experience.
"The Big Girls online store has been rebuilt and relaunched for immediate use. The site is more interactive and easy-to-navigate than ever before, and we think Big Girls' customers will love it."
According to Blundy, his team has already gotten to work on trialing an online guided personal shopper experience via webcam for the Big Girls community.
"Big Girls' virtual fittings were without doubt unmatched in the online lingerie space, so this service is not going anywhere. We have actually expanded the free service even further to reach more women at times of the day that suit them best," Blundy explained.
"Both Curvy and Big Girls have had explosive ecommerce growth in the last 12 months. We've seen COVID accelerating the existing shift away from traditional retailers.
"We know women are looking for choice, convenience, service, and a personalised approach. Some mass retailers, due to their large size and the limitations of their business model, have not been able to cater to these women at an individual level. By contrast, we have the agility and ability to listen to our customers, learn and respond quickly. This is something we are very proud of and will continue to harness and augment moving forward."
Big Girls is Australia's leading independently owned lingerie and swimwear business, providing the country's most extensive range of fashion products. It also is one of the country's biggest retail innovators, offering virtual fittings for women in isolation or without access to retail stores. Curvy purchased the intellectual property assets including brand name, trademarks, logo, URL, and social media accounts in January 2021.
www.biggirls.com.au