Collaboration, culture and cyber resilience: The three Cs in the digital shift
Written by

Albert Nel, Vice President APAC, OpenText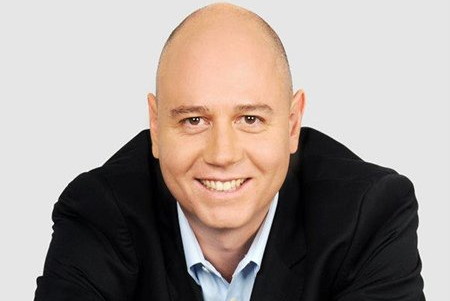 The COVID-19 pandemic has been a global work-from-home experiment with participation from organisations across all sectors. Research from McKinsey suggests 85 per cent of organisations have accelerated the digitisation of their business since the start of the pandemic. This comes after remote-working capabilities and IT departments were put to the test highlighting the shortfalls for some in their business continuity plans and overall organisational resilience.
For organisations who already had remote-working policies and capabilities, the transition was much smoother as they had experience with it, although not to the scale that COVID-19 required. The digital shift is here to stay, making it vital for organisations to ensure they have a sustainable flexible-work solution that ensures resilience.
Shifting to digital
The continued reliance on paper-based processes limits the ability of organisations to transform the way they do business and improve their overall capabilities to compete in the digital market. This is due to the inefficiency associated with creating, updating and filing physical paper and reducing accessibility to those working remotely. A PwC CFO Pulse Survey found 56 per cent of CFOs believe technology investments will make their companies better in the long-term.
Embracing digital goes beyond improving operational resilience; it means bringing it into every facet of the organisation to ensure all benefits are realised. Benefits include the automation of core business processes which reduce human error and information loss, improved efficiency with information location and sharing, faster response times, improved customer experience and even delivering benefits to the environment.
Digital transformation also enhances information security and governance which is crucial with cybercriminals taking advantage of the shift to remote working; according to Scamwatch, October 2020 saw 13,000 more scam reports than October 2019.
Transitioning to the cloud
The need for flexible and agile workplaces has never been more valued by organisations, with those not on the cloud realising it was virtually impossible for remote employees to access company networks. Research conducted by Forrester and OpenText on cloud-only, on-premise-only and hybrid infrastructures for content storage, management and collaboration found 64 per cent of organisations with content exclusively on-premise believe they now face a competitive disadvantage.
The adoption of cloud can be overwhelming for some organisations so taking a hybrid approach of leveraging both cloud-based and on-premises solutions provides many of the same benefits. This allows organisations to modernise infrastructure at a pace that suits them as they bid to transform the way they do business. Cloud adoption, as part of a cloud only or hybrid strategy, is essential in achieving greater agility and ensuring accessibility of information regardless of location.
Supporting digital collaboration
There are three simple objectives when implementing a digital collaboration strategy; connect people, simplify information access and automate processes.
People are the heart of an organisation and this needs to remain a high priority for businesses. Maintaining a strong corporate culture and prioritising employee engagement is vital to keeping employee morale high during remote-work.

Allowing for easy access to information from any location by collating information and ensuring it is updated in real-time is key to maintaining productivity levels. Organising the information in a way that is easy to locate is essential for seamless remote working.

Implementing a digital process will create greater efficiencies with tasks such as document retention and archiving becoming automated, allowing staff to focus on more meaningful work.
Creating a cyber safe culture
There have been nearly 6,000 more scam reports from January to October 2020 compared to January to December in 2019 (i.e. over a shorter period in 2020, more scams were reported than in the entirety of 2019), in Australia according to Scamwatch. This is due to the mass shift to remote-work with employees using unsecure networks, personal devices with low security levels and human error caused by increased distractions. Organisations must implement a culture of cyber resilience to ensure accountability is shared across the team (rather than sitting solely with the IT department) and better equip employees with the knowledge and tools to identify and combat cyber threats.
Cyber resilience means organisations are able to continue operating without interruption from adverse cyber events. This requires a strong cyber strategy including total network, endpoint and user protection and a regular employee training program.
Building plans for the future
Many learnings have been had over the past year, all of which will go towards building more resilient and competitive organisations. Businesses must plan long-term by re-evaluating the temporary systems put in place due to the pandemic and making adjustments to create a more streamlined workplace of the future.
The responsibility of the next phase relies on senior management, employees and IT departments working together to enhance digital processes to ultimately benefit customers. Preparing now for the next big change will build organisational resilience and ensure businesses can weather whatever storm they're faced with.