The tech jargon terms to farewell, and new ones to welcome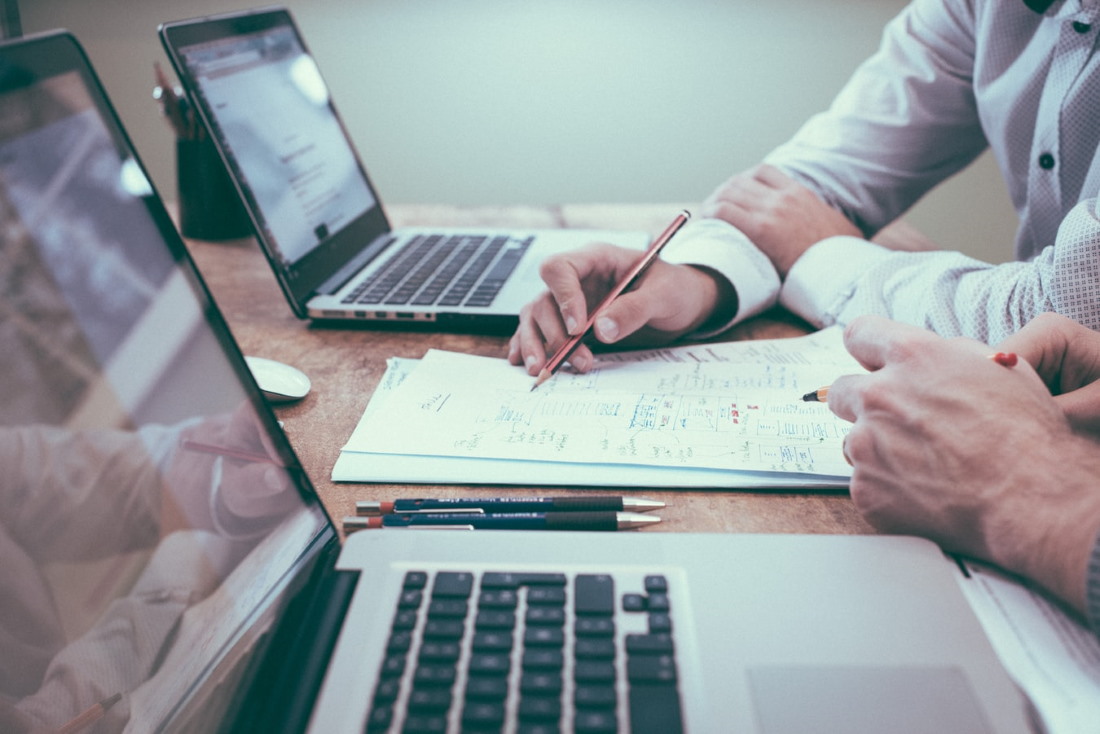 Each year new jargon enters the business vernacular without fail. With 2020 being a 'year like no other', we've heard phrases like "unprecedented times" and "current climate" enough to last a lifetime.
With 2021 fast approaching, Business Daily Media spoke with executives from leading technology organisations to unpack the jargon they're happy to leave behind alongside 2020, and the terms they anticipate we'll be saying next year.
Mike Featherstone, Managing Director, ANZ & APAC, Pluralsight
The climate we've been forced to adapt to because of COVID-19 has accelerated digital transformation for many organisations, and 72 percent of Australian businesses have digitised their offering as a result. It's, therefore, a necessity for technology skills to sit at the core of overall business strategy to thrive in a digitally-led world. However, the technology skills gap is a complex and ongoing issue, which companies have historically failed to resolve because of a 'one-time training' mindset. This will inevitably provide a quick fix that only addresses the skills needed in the present.
To evolve this mindset, organisations must move along the tech skills maturity matrix to evolve from an approach that's unstructured and reactive, to one that's proactive and strategic. To do so, business leaders must change their terminology to embrace the concept of 'ongoing tech skills development.' This approach addresses skills through a long-term lens that is developed with purpose and used as a competitive advantage to drive business success. Ongoing skills development enables CIOs to adapt to a changing landscape and align their needs for tech skills with their overarching business objectives.
Matthew Lowe, Area Vice President ANZ, Ivanti
"I'd like to farewell jargon such as 'new normal' which describes the way we live and work in absolute terms. Each stage of the pandemic was described as 'the new normal' only for it to change a few months later, diluting the term's credibility and meaning. Instead of being focused on settling for what the post-pandemic future will be, we should get used to the notion of becoming more agile in 2021—another year that is poised to be characterised by constant disruption.
"Moreover, while undoubtedly critical for the continued recovery from COVID-19, the term 'social distancing' has turned into a barrier to establishing meaningful relationships.
"Remote working has been firmly established as the norm following the events of 2020. However, as the year progressed, more varied attitudes around job satisfaction, work life balance, productivity and collaboration emerged. A recent Atlassian study revealed over 75 percent of Australian workers missed the energy from working alongside colleagues and teams in the workplace—the highest of any country surveyed.
"To fuel a more productive 2021, business leaders must explore ways to reposition 'social distancing' as a term that facilitates valuable, yet safe, workplace collaboration rather than hinder it."
Joel Camissar, Regional Director of MVISION Cloud Asia Pacific, McAfee
"In 2020, the 'new normal' has been one of the most overused terms that I'm keen to see drop off in the new year. Instead, we should be welcoming 'cyber resilience' and using this as frequently as possible. Undeniably, the current pandemic has accelerated the move from being cloud-first, to cloud everywhere, and this has widened even further the threat vector for cybercriminals.
"The Australian Government recently announced that cybersecurity will have a seat at the cabinet due to increased cyberattacks this year on critical infrastructure, financial services, and government. Australian organisations must learn from this example and elevate cybersecurity not just in the boardroom but across the entire organisation.
"A strong culture of cybersecurity will enable cyber resilience, which inevitably is an organisational capability, not a technological one. Cyber resilience enables businesses to move from trying to avoid attacks, to a position where they're able to mitigate downtime and keep the wheels turning in the face of a potential cyber attack. Having a proactive set of security measures in place and a future-looking mentality is the bedrock of a cyber resilient organisation. Wishing you all a happy and cyber-resilient 2021!"
Fintan Lalor, Regional Director APAC, Wrike
Since COVID-19 took hold earlier this year and countries around the world went into lockdown, the phrase "New Normal" has been tossed around more frequently than "Digital Transformation" and "Future of Work" combined. In fact, "New Normal" has been mentioned 14 million times this year - that's an average of 43,000 times per day - according to online media intelligence platform Meltwater. 
From webinar titles to social media hashtags and everything in between, organizations have leveraged this phrase to highlight how the recent pandemic monumentally shifted the way we live. While original and fitting in the beginning, it has now been overused to the point of diminishing returns. As we move into 2021, it is my hope that organizations seek out phrases - like "New Beginnings" - that demonstrate how "New Normal" is now status quo. It's time to look ahead and build upon the recent and unique foundations created in 2020.
Pieter Danhieux, Co-Founder and CEO of Secure Code Warrior
"In recent years, 'training' has cemented its place among the best business jargon out there. Cookie-cutter sessions are too often labelled as staff training, just to tick a box. In fast-paced, results-orientated environments, it's easy to lose sight of the training's original purpose, which is to upskill and further develop a workforce. Here, the distinctions are important—training is an act, learning is the outcome, and the application of this learning is skill. 
"With a number of Aussie industries staring down the barrel of a major skills gap, business leaders can no longer afford not to maximise on the job 'training'. In 2021, the focus must shift to providing valuable learning experiences that are designed to upskill and empower employees. 
"In the cybersecurity space—where the risks are great and businesses can't afford to get it wrong—we've found a scaffolded approach to learning, coupled with hands-on experiences in a risk-free environment, creates the most effective outcomes. How will you upskill your workforce in 2021?
David Rajkovic, Area Vice President ANZ, Commvault
"Preceding meetings with the word "virtual" should be a thing of the past. As the digital way of life increasingly taking over, virtual meetings should now just be considered normal. We are no longer limited by time and/or geography as we are now able to do things and connect with people without having to book meeting rooms or travel . Nowadays, we assume all meetings are online, unless told otherwise – making the virtual redundant." 
"There's ready, and then there's future ready. In an unpredictable environment where things are constantly moving and changes are inevitable, it is important organisations to be future ready – this means, ensuring the resilience to handle challenges today, tomorrow and beyond as well as the agility to adapt to new environments, and quickly. Having the right infrastructure and solutions in place is critical to ensure businesses can meet the needs of any future, potential business disruptions."



Raymond Maisano, Head of ANZ, Cloudflare
"Beyond the all too familiar "you're on mute" trope, I'm eager to leave behind any common apologies for not having the 'most professional' conference call setup in 2021—think, "sorry for the background noise" and "don't mind my child who's home sick". This year served as a great reminder that we are all human. With remote working now the norm, we will to continue to have our pets walk past our cameras and couriers knock on doors mid-call. Professionalism is the way we conduct ourselves and respond to people, not how well we mask the human experiences that characterise the new normal—a mentality I hope more of us embrace in 2021."
Jason Baden, Regional Vice President, F5, ANZ 
"This is an important and opportune time for tech and business leaders to focus on building a strong, adaptable blueprint for 2021 and deliver differentiated customer experiences by embracing the second phase of digital transformation, which is undeniably a period hallmarked by a spike in the use of applications and automation. A crucial part of application performance is adaptability which is why this needs to be embedded into business plans from the onset.
 "However, to truly focus on these priorities, we must remember that being in business isn't about using jargon to drive your conversations, because, in reality, business jargon is generally overused and misses the mark in communicating what you really want to say. Business today is instead about being authentic, clear, and transparent to give your stakeholders, such as employees, customers, and partners, what they truly want and need during uncertain times—while providing business leaders clarity to focus on their priorities and what's important to them."