How small businesses can prepare for the Christmas rush
Written by

Caroline Swarbrick Senior Director of Marketing, Sales & Experience at Vistaprint Australia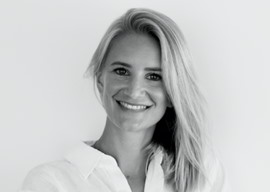 With Christmas fast approaching, it may feel like your to-do list (both personally and professionally) is never-ending. To minimise the holiday stress and ensure your business can capitalise on Christmas and Boxing Day activity it's crucial to prepare.
Caroline Swarbrick, Senior Director of Marketing, Sales & Experience at Vistaprint Australia, the marketing partner to millions of small businesses around the world, shares this sentiment, saying: "The weeks leading up to Christmas are notoriously the most hectic of the year. Small business owners and employees are working hard to ensure everything's wrapped up before the holidays so they can log off and enjoy a well-deserved break. That's why it's so important to cover your bases BEFORE the Christmas rush."
Here are her top tips to help small businesses prepare for the Christmas rush:
Encourage a higher spend: The big guys (Amazon we're looking at you) often have free shipping offers on large orders—can you offer the same over a certain spend amount? If your average order value is $50, then setting this to $75 to get free shipping could offset the cost with extra income and help you to compete with the big players during the festive season.

Go Express: Online shopping has gone crazy this year, and it's getting close to final order dates for Christmas delivery. Help last minute shoppers by offering express shipping. Once the order date has passed, can your small business offer e-gift cards? That way you can keep selling right up to Christmas.

Start Boxing Day sales early! Australia has jumped on the Black Friday train (we love an offer!) and we're expecting savvy shoppers to be out and online ON and after Christmas as well. If you're an online business – why not start the sale early on Christmas eve – just think of all those new tablets and phones unwrapped on Christmas day – it's a huge shopping day online!

Keep it local: Bushfires, floods and a global pandemic—it's been a tough year, and Australians are keener than ever to support local small businesses. Now is a great time to remind customers that this is YOU! Try signing off social media posts with your name, talk about your location and heritage, or add "thank you for shopping local" notes in your parcels to reinforce the feel-good factor.

Give loyalty cards and Next Purchase vouchers try: The Christmas rush is a great time to acquire new customers, but a encouraging another purchase again in the new year can be challenging. Loyalty cards or postcards with offers for the next purchase are an option to turn these new customers into long-lasting customers. (Pro tip: you can design & print these online at Vistaprint!)
Some businesses, including small professional offices, find Christmas a quieter time of year. If this is you, why not take stock while you have breathing room:
Revamp your logo: Does your logo still align with your brand and give you the professional look to bring in the new year? Is it time for a logo facelift?

Refresh your marketing materials and stationery: Think about what your marketing materials say about you. Do they make your business look and feel professional? Are they cohesive? Sleek presentation folders for customer quotes that match your business cards and a simple and easy-to-navigate website will make sure you stand out against the competition.

Schedule online content: It's never a bad idea to start preparing your online content and promotional calendar. Utilise a scheduling platform that will automatically post your content when the office gets busy again.
After the year 2020 has shaped up to be, there has never been a more well-deserved break on the horizon. Get your business prepped ahead of time so you can relax and reflect, celebrate your wins and get excited for what 2021 has in store for you!
About Caroline Swarbrick
Caroline Swarbrick is Vistaprint Australia's Senior Director of Marketing, Sales & Experience.
With over 15 years of experience working across Australasia, Greater China, SEA and the UK, she is an established expert in Digital, Data & Brand Marketing. She has significant experience in leading digital and marketing transformation projects from conception through to board approval and implementation.


About Vistaprint:
Vistaprint is the marketing partner to millions of small businesses around the world, empowering each one to live their dreams. For more than 20 years, we have helped small businesses look and feel credible through high-quality marketing products that include signage, logo apparel, promotional products, flyers and postcards, business cards, websites and digital marketing. With Vistaprint, small businesses can create and customise their marketing with easy-to-use digital tools and design-templates, or by receiving expert graphic design support. Our focus is on helping small businesses project a consistent and cohesive brand image that makes them look their best in-store, online, on-site and on-the-go.
https://www.vistaprint.com.au/