Australian skin care range inspired by First Nations People
Written by

Tess Sanders Lazarus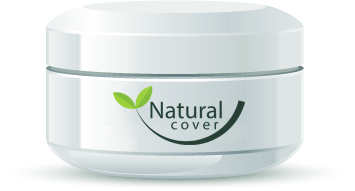 Sharon Maley is no ordinary Australian business person, she is a descendent of the Wadjigan people, her traditional land in Bulgul in the Northern Territory.
Her fast growing skincare business, Natural Cover, is an Indigenous owned and operated business founded on the premise that maintaining good health comes from using products organically grown and sourced from the land. Maley's passion for skin care came from her mother, Rose, who was raised in her traditional land, Bulgul. First Nations people use plants and natives for antiseptic and healing remedies, therefore Rose never gave her children prescribed medicine and she always treated blemishes and skin issues with natural remedies.
When Maley left school, she became a qualified Beauty Therapist and went on to teach personal development courses in which she would teach students a skin care regime using only natural ingredients from their fridge. After spending so much time teaching students, Maley decided to create her own skin care range by essentially taking the fresh ingredients from the fridge and finding a way to deliver them to women in the form of a bottle so her family's secret recipes could be enjoyed by many.
It's no surprise Maley's brand is soaring. Sales are increasing by the day with orders coming in from shoppers across Australia as well as overseas.
I have always had an interest in natural skin care and wanted to create a skin care range that was not just made from natural ingredients but was suitable for all skin care types and nourished your skin," Maley said.
The skin care range includes a cleansing milk, facial scrub, moisturiser, eye treatment, spray toner, recovery oil, clay mask and lip balm. The key ingredient in the product is Aloe Vera, Rose's personal number one natural antiseptic and healing remedy. The fragrance of Natural Cover is Frangipani one of Rose's favourite flowers, which also naturally relieves inflammation and has moisturising effects.
When Maley founded the business she was well supported by parents and siblings who have all run their own businesses.
Business is in my blood. But I also sought out an industry mentor to help and guide me through the process. It is a very competitive industry so it was important that I got things right from day one," Maley explained.
I also wanted to maintain the core ethos of the brand – to keep it natural. Natural Cover skin care products have an expiry date of 18 months. If I wanted, I could have added chemicals to make them last longer but I wanted to keep the products natural.
The formulations are so exact that customers using Natural Cover see results almost immediately."
Australia-wide distributor, BuyNatural has taken on the brand and is excited about the future for the products in the market.
It isn't very often that an Australian owned and operated skin care business like Natural Cover hits the market with products created as a direct result of First Nations people ancestry and recipes that have been used over many thousands of years," Dr Mathew McDougall said.
We expect to see a lot of growth in sales both online and ideally through stockists as we increase awareness of the brand. It's ingredients are natural, ethically sourced and connected to the land. The quality is superb. We are essentially giving people the opportunity to use skin care products made from recipes that have been passed down through generations over many thousands of years.
Natural Cover is an exciting brand and we are delighted to be helping them to grow their sales, reach, brand and position in the market."
Dr Mathew McDougall is the founder and managing director of BuyNatural.com.au, an online sales platform and brand incubation business for natural, organic and eco-friendly products. With a focus on small, medium and regional Australian brands, BuyNatural partners with emerging brands to launch, promote, sell and distribute their products domestically and into export markets overseas, specifically China, Vietnam and the Middle East.
That is one of the key reasons why we decided to stock Natural Cover on Natural.com.au," Dr McDougall said.
We could see the potential for natural skin care products developed and owned by First Nation people using their recipes.
About BuyNatural
BuyNatural is an online ecommerce platform and brand incubation business that works with natural, organic and eco-friendly brands to optimise their growth and sales. While they work with many Australian regional and small to medium sized businesses they look to represent the 'best in category' brands and maximise sales through their online platforms.
Their brand incubation programs are designed to build and develop brands in Australia and in various overseas markets, such as China, Vietnam and the Middle East. Aside from their BuyNatural marketplaces, they offer businesses easy, low risk and affordable outsourcing solutions, and warehousing, digital marketing, customer service and eCommerce management.