Calls for mental health reform in the workplace sparked by record-breaking calls to suicide hotline
Written by

Kristina Billings, CEO, Health@Work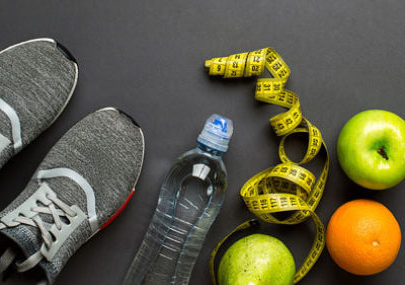 Amid fears that mental health repercussions of COVID-19 will outlast the physical impacts, organisational psychologists are urging Australian business leaders to tackle the issue of mental health not just at home but at the workplace.
With Australia gradually resurfacing from months of enduring restrictions, and Melbourne only just now emerging from one of the world's longest and strictest lockdowns, calls to Lifeline have risen by 30 percent on last year. 
The organisation's 57-year record was broken on Tuesday 8 September, with 3,326 calls made to the 24-hour crisis support and suicide prevention hotline over 24 hours.
With cities being placed back under lockdown in response to second and third waves, organisational experts are calling for ongoing practices and tools to be implemented to cope with the ongoing uncertainty and the mass trends of remote work we're already seeing.
Joel McInnes, co-founder of jobs platform FlexCareers, believes the shift to remote working will become a permanent one for many employers, as quoted in this article. 
'What COVID-19 has done is massively accelerate the adoption of flexibility albeit in an inflexible way ... in that everyone is now mandated to do it,' he said.
Organisational psychologist Rebecca Thomas agrees, saying the pandemic has 'accelerated an already urgent need for more mental health support services in the workplace.'
'Our existing approaches aren't working. We're seeing that now, in the form of decreased productivity, dire feelings of isolation and employees that are struggling to cope in general.'
It was the overwhelming number of calls to Lifeline earlier this year that drove Kristina Billings, founding CEO of Health @ Work, to develop a digital platform she hopes will improve the culture of both physical and remote Australian workplaces forever.
'Australian workers are facing a once-in-a-generation crisis and need more support at home that is both responsive and inclusive,' said Ms Billings.
'The online platform we've launched is an inclusive space for workers to feel connected, proactively support their physical health and a mental health support network all in one - not only for those away from the office, but also those who have returned to the office without the full workforce there. 
'Without workplace banter or watercooler chats, connection is lost and Australian workers are craving it. This platform is a way to replace it and bring workers back together.'
The dashboard offers an array of content from the lighter end of the spectrum, like healthy recipes available for download and mini 15-minute breathing and yoga webinars, right through to how to cope emotionally with the monotonous routine brought about by lockdown and how to effectively manage stress levels. 
'Since launching in March, we've had tremendously positive feedback,' said Ms Billings.
'We currently have over 46,000 employees on the dashboard. Over 50% of the content is being accessed over the weekend and out of normal working hours, so it's great to see this platform being used as support during lockdown - perhaps more than we initially intended.'
The dashboard can be accessed 24/7 on any device with no need for a login or password, a design feature that was chosen to 'make the software easily accessible for workers from all walks of tech-understanding', said Ms Billings.
A cohort currently enjoying the software's benefits includes food manufacturing giant Simplot Australia, home to household brands including Birds Eye, John West, Leggo's and Edgell.
With 2,000 employees across Australia and New Zealand, Simplot's Head of Safety, Health & Wellbeing, Catherine Anderson, says "we were looking for additional resources to provide a greater health and wellbeing offering to our teams."
"Since coming on board with 'The Healthy Body and Mind Dashboard' our teams are now proactively engaging with the resources and we are getting a lot of positive feedback," said Ms Anderson. 
'We're seeing an unprecedented rise in mental health issues and, given the amount of time we actually spend working or talking with our colleagues, the workplace is the best place to offer support and understanding,' says organisational psychologist Ms Thomas.
'The last thing we want to see, however, is these programs falling to the wayside when people start to return to the office. 
'Supporting the mental health of employees needs to become an integrated standard of practice in Australian workplaces year round, not just around the time of redundancy or the next time a recession or global pandemic strikes. 
'Offering constant support for mental health issues in the workplace needs to become the norm if we have any hope of rewinding this mental health pandemic.'