Recruitment Agencies Help Potential Job Seekers Find Work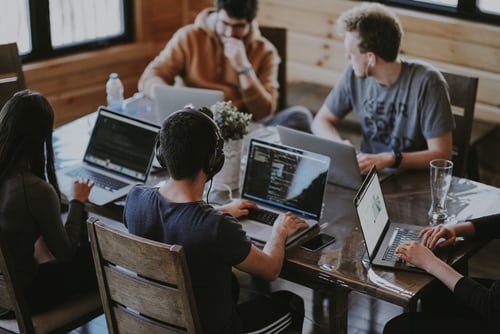 In this highly competitive world, looking for employment can be a huge, stressful burden. You can be scouring job boards and classifieds for many months with still no conclusive results to show for. Over time, your savings get depleted with non-stop bills. Having no income is truly a nightmare.
However, with the help of an employment agency, you can make your job dreams a reality. If you have a strong sales and marketing background, seeking help from a sales recruitment agency will work wonders for you. An expert job placement agency will help you surpass employment hurdles to help you find a position that suits your knowledge, experience, and skills. If you are searching for employment or wishing to change career paths, these are the perks of using a recruitment agency:
Offers Easy and Free Membership
It is common for most recruitment agencies to give a free sign up offer for any potential job seeker. This is neither a hoax nor a gimmick! They pass the fees to the large companies that hire their services. Though they are working with employers, you will still receive a lot of advantages by allying yourself with an agency. Their Human Resource consultants are always raring to match skilled workers with the right position.
Provides Numerous Opportunities
Collaborating with a recruitment agency is akin to opening doors of opportunities that would not have been accessible to you. For instance, in sales recruitment, headhunters pair you up with their extensive network. They have many corporate clients looking to fill up an empty job position. And here's an insider secret: most positions are usually only visible in a recruitment agency's exclusive job boards. Most employers want to offload the stress of examining many applications. They want potential hires to be vetted ahead. Working with an agency that conducts the initial inspection of requirements and background checks ensures they don't have to deal with these hassles.
Boosts Chances of Landing a Position
Often, fresh grads or those with special needs believe their situation is a stumbling block. They don't have extensive CVs as those who have been working for many years. However, employment recruitment agencies are adamant about providing equal opportunities for one and all. These staffing facilities are always excited to hear from different talents! It can be difficult to find the right job, but with the aid of a recruiter, you will definitely boost your chances of landing a position that's suited for you. After all, these HR pros have a thorough understanding of the complex job market. You can rest assured that your recruiter will match you in a relevant role aligned to your education, skills, and experience, ensuring your job satisfaction.
Take Advantage of Mentoring
Most recruitment agencies will offer you mentoring to improve your marketability. Apart from coaching, they offer you tools, such as writing workshops on how to improve your resume. Some also provide tips on presenting yourself during that critical job interview and insights into commonly asked questions. With a coach like this giving you tips on how to ace a job interview, you'll be well on your way to signing that employment contract.
Bottom Line
Signing up with a recruitment agency is highly beneficial for you. It will bring in more concrete results than attempting to do things solo. Even in a cutthroat job market, they will help you find a good job placement so you can begin earning income to improve your life.
Alison Lurie is a farmer of words in the field of creativity. She is an experienced independent content writer with a demonstrated history of working in the writing and editing industry.  She is a multi-niche content chef who loves cooking new things.